FUND MANAGERS & ANALYSTS
---
Developers of Chaos Theory
& Mandelbrot Generator
Algorithms
---

Fibonacci - W.D. Gann
Elliott Wave - J. M. Hurst
SPECIFICALLY TAILORED
---
A MUST READ FOR ANY UNDERSTANDING
of the current
GLOBAL MACRO ECONOMIC
ENVIRONMENT
---
---
FREE INTRODUCTORY
MAILING
The Latest Quarterly Advisory
62 pages
EXTEND & PRETEND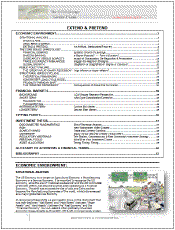 Click page to view Index
Add Promo Code: "Introduction"
in the Subject Heading
The Latest Monthly
MONTHLY MARKET COMMENTARY
12 pages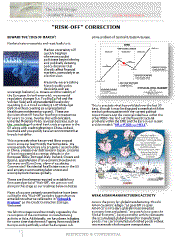 Click page for Front Page
Add Promo Code: "MMU"
in the Subject Heading
---

The Elliott Wave Principle
Prechter & Neely Methods
FREE INTRODUCTORY
MAILING
TECHNICAL ANALYSIS
RESEARCH
W.D.Gann
Elliott Wave Principle
J.M Hurst
PROPRIETARY
Chaos Theory
Mandelbrot Generators
Fibonacci Conditions
Latest Boundary Condition
Analysis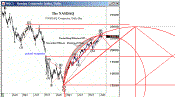 Click chart to view
Add Promo Code: "Technical"
in the Subject Heading
---
FREE INTRODUCTORY
ACCESS
FACEBOOK

DAILY TIPPING POINT ARTICLE POSTS
SAMPLE PAGE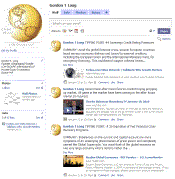 Click page to view Index
Add Promo Code: "Facebook"
in the Subject Heading
---
CUSTOMIZE YOUR RESEARCH EFFORTS
TIPPING POINT
TAG ENGINE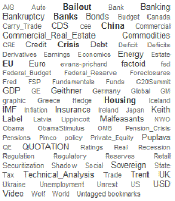 Click page to view Index
Free Access to Our Tag Engine for detailed research behind our Tipping Points.
OVER 1000 ARTICLES INDEXED
each with an
Executive Summary - Abstract
SAMPLE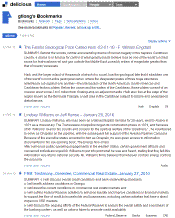 Click page to view Index
Add Promo Code: "Tag Engine"
in the Subject Heading
---
.
BUY ANY BOOK FROM OUR AMAZON BOOKSTORE
GET 2 MONTHS SUBSCRIPTION TO
MONTHLY MARKET COMMENTARY
FREE
Place your order through our bookstore and receive a free 2 month subscription to our extremely popular
Monthly Market Commentary.
Report is via online .pdf document, issued at the beginning of each month.
The Monthly Commentary normally consists of 10 -15 pages of detailed market research and analysis
Review the first 6 pages of the May Issue which is 15 pages:
Once you have ordered your book e-mail us immediately with your Amazon Order Number so we can rush the most recent Monthly Market Commentary.
Your 2 month subscription offer will begin with the first monthly release
NOTE: Amazon reporting would otherwise delay you getting the most recent market comments.
SPECIAL PROMOTION: Order your Kindle Reader through our Bookstore and receive a FULL YEAR SUBSCRIPTION
Go to the
Gordon T Long is not a registered advisor and does not give investment advice. His comments are an expression of opinion only and should not be construed in any manner whatsoever as recommendations to buy or sell a stock, option, future, bond, commodity or any other financial instrument at any time. While he believes his statements to be true, they always depend on the reliability of his own credible sources. Of course, he recommends that you consult with a qualified investment advisor, one licensed by appropriate regulatory agencies in your legal jurisdiction, before making any investment decisions, and barring that, we encourage you confirm the facts on your own before making important investment commitments.
© Copyright 2010 Gordon T Long. The information herein was obtained from sources which Mr. Long believes reliable, but he does not guarantee its accuracy. None of the information, advertisements, website links, or any opinions expressed constitutes a solicitation of the purchase or sale of any securities or commodities. Please note that Mr. Long may already have invested or may from time to time invest in securities that are recommended or otherwise covered on this website. Mr. Long does not intend to disclose the extent of any current holdings or future transactions with respect to any particular security. You should consider this possibility before investing in any security based upon statements and information contained in any report, post, comment or recommendation you receive from him.
SOVEREIGN DEBT PIIGS
EU BANKING CRISIS
BOND BUBBLE
STATE & LOCAL GOVERNMENT
CENTRAL & EASTERN EUROPE
BANKING CRISIS II
RISK REVERSAL
COMMERCIAL REAL ESTATE
CREDIT CONTRACTION II
RESIDENTIAL REAL ESTATE - PHASE II
EXPIRATION FINANCIAL CRISIS PROGRAM
US FISCAL IMBALANCES
PENSION CRISIS
CHINA BUBBLE
CHRONIC UNEMPLOYMENT
INTEREST PAYMENTS
US PUBLIC POLICY MISCUES
JAPAN DEBT DEFLATION SPIRAL
US RESERVE CURRENCY.
GOVERNMENT BACKSTOP INSURANCE
SHRINKING REVENUE GROWTH RATE
FINANCE & INSURANCE WRITE-DOWNS
RETAIL SALES
CORPORATE BANKRUPTCIES
US DOLLAR WEAKNESS
GLOBAL OUTPUT GAP
CONFIDENCE - SOCIAL UNREST
ENTITLEMENT CRISIS
IRAN NUCLEAR THREAT
OIL PRICE PRESSURES
FOOD PRICE PRESSURES
US STOCK MARKET VALUATIONS
PANDEMIC
US$ RESERVE CURRENCY
TERRORIST EVENT
NATURAL DISASTER
READING THE RIGHT BOOKS?
NO TIME?
WE HAVE IT ANALYZED & INCLUDED IN OUR LATEST RESEARCH PAPERS!
This site contains copyrighted material the use of which has not always been specifically authorized by the copyright owner. We are making such material available in our efforts to advance understanding of environmental, political, human rights, economic, democracy, scientific, and social justice issues, etc. We believe this constitutes a 'fair use' of any such copyrighted material as provided for in section 107 of the US Copyright Law. In accordance with Title 17 U.S.C. Section 107, the material on this site is distributed without profit to those who have expressed a prior interest in receiving the included information for research and educational purposes.
If you wish to use copyrighted material from this site for purposes of your own that go beyond 'fair use', you must obtain permission from the copyright owner.