---
---
---
FREE
COPY
(pdf)
Current Thesis Advisory
62 pages
Published November 2009
EXTEND & PRETEND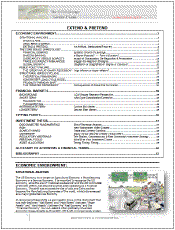 Click page to view Index
Add Promo Code: "Introduction"
in the Subject Heading
---
---
READ ALL THE
"PRESERVE & PROTECT" SERIES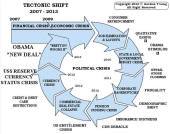 FOR UPCOMING SHOW TIMES SEE: COMMENTARY READER
POSTS: WEDNESDAY 12-15-10
Last Update: 12/16/2010 08:21 AM
SCHEDULE: 1st Pass: 5:30AM EST, 2nd Pass: 8:00 AM, 3rd Pass 10:30 AM. Last Pass 5:30 PM

Complete Legend to the Right, Top Items below.
Articles with highlights, graphics and any pertinent analysis found below.

| | |
| --- | --- |
| LATEST RESEARCH PUBLICATIONS | RSS |
COMMENTARY for all articles by Gordon T Long
CURRENCY WARS: Debase, Default, Deny!

In September 2008 the US came to a fork in the road. The Public Policy decision to not seize the banks, to not place them in bankruptcy court with the government acting as the Debtor-in-Possession (DIP), to not split them up by selling off the assets to successful and solvent entities, set the world on the path to global currency wars.

By lowering interest rates and effectively guaranteeing a weak dollar, the US ignited an almost riskless global US$ Carry Trade and triggered an uncontrolled Currency War with the mercantilist, export driven Asian economies. We are now debasing the US dollar with reckless spending and money printing with the policies of Quantitative Easing (QE) I and the expectations of QE II. Both are nothing more than effectively defaulting on our obligations to sound money policy and a "strong US$". Meanwhile with a straight face we deny that this is our intention.

Though prior to the 2008 financial crisis our largest banks had become casino like speculators with public money lacking in fiduciary responsibility, our elected officials bailed them out. Our leadership placed America and the world unknowingly (knowingly?) on a preordained destructive path because it was politically expedient and the easiest way out of a difficult predicament. By kicking the can down the road our political leadership, like the banks, avoided their fiduciary responsibility. Similar to a parent wanting to be liked and a friend to their children they avoided the difficult discipline that is required at certain critical moments in life. The discipline to make America swallow a needed pill. The discipline to ask Americans to accept a period of intense adjustment. A period that by now would be starting to show signs of success versus the abyss we now find ourselves staring into. A future that is now massively worse and with potentially fatal pain still to come. READ MORE

CURRENCY WARS: Misguided Economic Policy

The critical issues in America stem from minimally a blatantly ineffective public policy, but overridingly a failed and destructive Economic Policy. These policy errors are directly responsible for the opening salvos of the Currency War clouds now looming overhead.

Don't be fooled for a minute. The issue of Yuan devaluation is a political distraction from the real issue – a failure

of US policy leadership. In my opinion the US Fiscal and Monetary policies are misguided. They are wrong! I wrote a 66 page thesis paper entitled "Extend & Pretend" in the fall of 2009 detailing why the proposed Keynesian policy direction was flawed and why it would fail. I additionally authored a full series of articles from January through August in a broadly published series entitled "Extend & Pretend" detailing the predicted failures as they unfolded. Don't let anyone tell you that what has happened was not fully predictable!

Now after the charade of Extend & Pretend has run out of momentum and more money printing is again required through Quantitative Easing (we predicted QE II was inevitable in March), the responsible US politicos have cleverly ignited the markets with QE II money printing euphoria in the run-up to the mid-term elections. Craftily they are taking political camouflage behind an "undervalued Yuan" as the culprit for US problems. Remember, patriotism is the last bastion of scoundres READ MORE
---
---
READER ROADMAP - 2010 TIPPING POINTS aid to positioning COMMENTARY
1-SOVEREIGN DEBT

2-EU BANKING CRISIS
3-BOND BUBBLE

4-STATE & LOCAL GOVERNMENT

5-CENTRAL & EASTERN EUROPE
6-BANKING CRISIS II
7-RISK REVERSAL

8-COMMERCIAL REAL ESTATE

9-RESIDENTIAL REAL ESTATE - PHASE II
10-EXPIRATION FINANCIAL CRISIS PROGRAM
11-PENSION CRISIS

12-CHRONIC UNEMPLOYMENT

13-GOVERNMENT BACKSTOP INSUR.
14-CORPORATE BANKRUPTCY
12-15-10
1- SOVEREIGN DEBT & CREDIT CRISIS
Europe should rescue banks before states Soros
Why rates are rising worldwide TTicker
Is the "Growth Scare" a Bond-Buying Opportunity? Forsyth
Rising rates are a move back to normality FT Wolf
Junk turns to goldHigh yield's high returns and record issues FT
4- STATE & LOCAL GOVERNMENT
5- CENTRAL & EASTERN EUROPE
A Post-Crisis Look at Bank Loans: Got Yield?
PIMCO


Asian moves to boost transparency in derivatives markets
Reuters
The Risk Tsunami Project-Syndicate
8- COMMERCIAL REAL ESTATE
9-RESIDENTIAL REAL ESTATE - PHASE II
Seized U.S. Home Sellers Luring Currency-Rich Australians BL
Mortgage-Bond Slump 'Won't Be Fun' BW
Pixie Dust Loses Magic as Foreclosures Slam Utopian Disney Town BL
"A lot of people bought homes in Celebration thinking Tinker Bell had sprinkled the town with pixie dust"
Housing bust batters some, spares others Baltimore Sun
10- EXPIRATION FINANCIAL CRISIS PROGRAM
11- PENSION & ENTITLEMENTS CRISIS
Public Pensions Face Underfunding Crisis
ABC
Report: Philadelphia, New York, Chicago and Boston Top List of Cash-Starved Plans
Yahoo preparing to lay off 600 to 700 workers
AP
13- GOVERNMENT BACKSTOP INSURANCE
14- CORPORATE BANKRUPTCIES
19- PUBLIC POLICY MISCUES
Reid threatens to keep Congress into next year WP
New spending bill totals $575.13 million per page
Obama is a hostage, but not to the GOP Farrell
Moody's May Cut US Rating on Tax Package Reuters
Obama vows to fight Republicans -- next year USAT
Summers Warns Against Permanent Tax Cuts WSJ
Obama and CEOs: The great thaw CNN
Recession Lasting Until 2018 Worth Exploring Pesek
---
---
OTHER TIPPING POINT CATEGORIES NOT LISTED ABOVE

24-RETAIL SALES

U.S. Retail Sales Rise Above Forecast as Consumers Recover BL Census
---
---



GENERAL INTEREST

A World in Upheaval Ackerman




So let's recap. Bonds may well be headed for the trash heap. With rates on the rise, cash is a loser, buying power erodes, resource speculators rule, and stocks are expected to plunge momentarily. We cannot invest safely for the long term in Europe, Japan or China while politics, debt default, credit bubble concerns and currency issues weigh variously on those regions and all of their satellites. I suppose there will always be canned goods, roasted gopher with mint sauce, and buckshot, but something tells me the problems we will confront are much bigger than that, and there is nowhere to run. We are all in this mess together, and we need solutions now. Do we have a "Plan B" if The System actually crashes? In fact, we are trying to live in a world community that cannot even agree on the basics of banking — a world where small minds scuttle every good idea, and true leadership is in extremely short supply. If ever there were a time for serious discussions between nations, it is now. We need a back-up plan, and quickly. The System could unravel at any moment.

Vatican Bank 'allowed clergy to act as front for Mafia' Independent

Dr. Copper? Saut

Is deleveraging just a delusion? Barr

Energy bankers may be 2011's hottest commodity Reuters

MARKET WARNINGS

Asset bubbles are underway Financial Post

CURRENCY WARS

U.S. Senators Push For China Currency Bill Reuters

Offshore Yuan Trading Takes Off WSJ

"This is the beginning of a new era. This is a step moving to full convertibility of the yuan, and is a major change of the international financial landscape."

MARKET & GOLD MANIPULATION

Still More Hype Regarding Silver; Just the Math Maam Mish

JP Morgan Admits... ZHedge


AUDIO / VIDEO

9 TRILLION Dollars Missing from Federal Reserve,Fed Inspector General Can't Explain You Tube

QUOTE OF THE WEEK





"Gold as money is incompatible with unlimited majority rule and scoffs at the idea that money is just 'credit'. It negates any rationale, however farfetched, for the existence of central banks. It precludes 'fractional reserve banking' or any other method of debasing its utility as a medium of exchange. Last and most important, it SEVERELY curbs the power of government to interfere in the lives of its citizens. No assembly of national "leaders" brought together to "modernize" a financial system will ever agree to its use as money. But let one nation anywhere implement it, and the lid blows off."

William A Buckler
Publisher: The Privateer

BUY ANY BOOK

GET 2 MONTH SUBSCRIPTION TO

MONTHLY MARKET

COMMENTARY
Gordon T Long is not a registered advisor and does not give investment advice. His comments are an expression of opinion only and should not be construed in any manner whatsoever as recommendations to buy or sell a stock, option, future, bond, commodity or any other financial instrument at any time. While he believes his statements to be true, they always depend on the reliability of his own credible sources. Of course, he recommends that you consult with a qualified investment advisor, one licensed by appropriate regulatory agencies in your legal jurisdiction, before making any investment decisions, and barring that, we encourage you confirm the facts on your own before making important investment commitments.ont>
© Copyright 2010 Gordon T Long. The information herein was obtained from sources which Mr. Long believes reliable, but he does not guarantee its accuracy. None of the information, advertisements, website links, or any opinions expressed constitutes a solicitation of the purchase or sale of any securities or commodities. Please note that Mr. Long may already have invested or may from time to time invest in securities that are recommended or otherwise covered on this website. Mr. Long does not intend to disclose the extent of any current holdings or future transactions with respect to any particular security. You should consider this possibility before investing in any security based upon statements and information contained in any report, post, comment or recommendation you receive from him.
WEDNESDAY
12-15-10
DECEMBER
S
M
T
W
T
F
S
1
2
3
4
5
6
7
8
9
10
11
12
13
14
15
16
17
18
19
20
21
22
23
24
25
26
27
28
29
30
31
---
TIPPING POINTS
1-SOVEREIGN DEBT & CREDIT CRISIS
2-EU BANKING CRISIS
3-BOND BUBBLE
4-STATE & LOCAL GOVERNMENT
5-CENTRAL & EASTERN EUROPE
6-BANKING CRISIS II
7-RISK REVERSAL
8-COMMERCIAL REAL ESTATE
9-RESIDENTIAL REAL ESTATE - PHASE II
10-EXPIRATION FINANCIAL CRISIS PROGRAM
11-PENSION CRISIS
12-CHRONIC UNEMPLOYMENT
13-GOVERNMENT BACKSTOP INSUR.
14-CORPORATE BANKRUPTCY
15-CREDIT CONTRACTION II
16-US FISCAL IMBALANCES
17-CHINA BUBBLE
18-INTEREST PAYMENTS
19-US PUBLIC POLICY MISCUES
20-JAPAN DEBT DEFLATION SPIRAL
21-US RESERVE CURRENCY.
22-SHRINKING REVENUE GROWTH RATE
23-FINANCE & INSURANCE WRITE-DOWNS
24-RETAIL SALES
25-US DOLLAR WEAKNESS
26-GLOBAL OUTPUT GAP
27-CONFIDENCE - SOCIAL UNREST
28-ENTITLEMENT CRISIS
29-IRAN NUCLEAR THREAT
30-OIL PRICE PRESSURES
31-FOOD PRICE PRESSURES
32-US STOCK MARKET VALUATIONS
33-PANDEMIC
34-
S$ RESERVE CURRENCY
35-TERRORIST EVENT
36-NATURAL DISASTER
---
READING THE RIGHT BOOKS? NO TIME?
WE HAVE IT ANALYZED & INCLUDED IN OUR LATEST RESEARCH PAPERS!
ACCEPTING PRE-ORDERS
Book Review- Five Thumbs Up for Steve Greenhut's Plunder! Mish
This site contains copyrighted material the use of which has not always been specifically authorized by the copyright owner. We are making such material available in our efforts to advance understanding of environmental, political, human rights, economic, democracy, scientific, and social justice issues, etc. We believe this constitutes a 'fair use' of any such copyrighted material as provided for in section 107 of the US Copyright Law. In accordance with Title 17 U.S.C. Section 107, the material on this site is distributed without profit to those who have expressed a prior interest in receiving the included information for research and educational purposes.
If you wish to use copyrighted material from this site for purposes of your own that go beyond 'fair use', you must obtain permission from the copyright owner.