ANALYTICAL SERVICES
---
Fibonacci - W.D. Gann
Elliott Wave - J. M. Hurst
---

Developers of Chaos Theory
& Mandelbrot Generator
Algorithms
APPLICATION FOCUS
---
---
A MUST READ FOR ANY UNDERSTANDING
of the current
GLOBAL MACRO ECONOMIC
ENVIRONMENT
---
---
FREE INTRODUCTORY
MAILING
Current Thesis Advisory
62 pages
EXTEND & PRETEND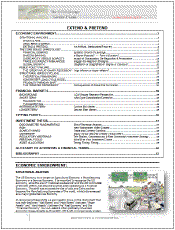 Click page to view Index
Add Promo Code: "Introduction"
in the Subject Heading
The Latest Monthly
MONTHLY MARKET COMMENTARY
12 pages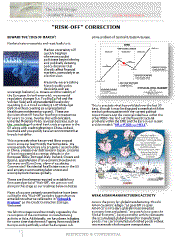 Click page for Front Page
Add Promo Code: "MMU"
in the Subject Heading
---
FREE INTRODUCTORY
ACCESS
FACEBOOK

DAILY TIPPING POINT ARTICLE POSTS
SAMPLE PAGE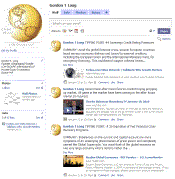 Click page to view Index
Add Promo Code: "Facebook"
in the Subject Heading
---
CUSTOMIZE YOUR RESEARCH EFFORTS
TIPPING POINT
TAG ENGINE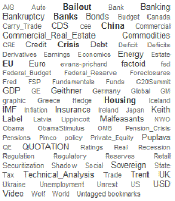 Click page to view Index
Free Access to Our Tag Engine for detailed research behind our Tipping Points.
OVER 1000 ARTICLES INDEXED
each with an
Executive Summary - Abstract
SAMPLE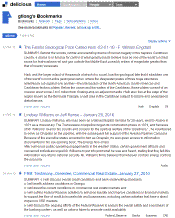 Click page to view Index
Add Promo Code: "Tag Engine"
in the Subject Heading
---
| | |
| --- | --- |
| LATEST PUBLICATIONS | RSS |
COMMENTARY for all articles by Gordon T Long
CURRENCY WARS: Misguided Economic Policy

The critical issues in America stem from minimally a blatantly ineffective public policy, but overridingly a failed and destructive Economic Policy. These policy errors are directly responsible for the opening salvos of the Currency War clouds now looming overhead.

Don't be fooled for a minute. The issue of Yuan devaluation is a political distraction from the real issue – a failure of US policy leadership. In my opinion the US Fiscal and Monetary policies are misguided. They are wrong! I wrote a 66 page thesis paper entitled "Extend & Pretend" in the fall of 2009 detailing why the proposed Keynesian policy direction was flawed and why it would fail. I additionally authored a full series of articles from January through August in a broadly published series entitled "Extend & Pretend" detailing the predicted failures as they unfolded. Don't let anyone tell you that what has happened was not fully predictable!

Now after the charade of Extend & Pretend has run out of momentum and more money printing is again required through Quantitative Easing (we predicted QE II was inevitable in March), the responsible US politicos have cleverly ignited the markets with QE II money printing euphoria in the run-up to the mid-term elections. Craftily they are taking political camouflage behind an "undervalued Yuan" as the culprit for US problems. Remember, patriotism is the last bastion of scoundre s READ MOREE

PRESERVE & PROTECT: The Jaws of Death

The United States is facing both a structural and demand problem - it is not the cyclical recessionary business cycle or the fallout of a credit supply crisis which the Washington spin would have you believe.

It is my opinion that the Washington political machine is being forced to take this position, because it simply does not know what to do about the real dilemma associated with the implications of the massive structural debt and deficits facing the US. This is a politically dangerous predicament because the reality is we are on the cusp of an imminent and significant collapse in the standard of living for most Americans.

The politicos' proven tool of stimulus spending, which has been the silver bullet solution for decades to everything that has even hinted of being a problem, is clearly no longer working. Monetary and Fiscal policy are presently no match for the collapse of the Shadow Banking System. A $2.1 Trillion YTD drop in Shadow Banking Liabilities has become an insurmountable problem for the Federal Reserve without a further and dramatic increase in Quantitative Easing. The fallout from this action will be an intractable problem which we will face for the next five to eight years, resulting in the "Jaws of Death" for the American public. READ MORE
---
READER ROADMAP - 2010 TIPPING POINTS aid to positioning COMMENTARY
POSTS: WEDNESDAY 10-20-10
Last Update: 10/21/2010 04:45 AM
SCHEDULE: 1st Pass: 5:30AM EST, 2nd Pass: 8:00 AM, 3rd Pass 10:30 AM. Last Pass 5:30 PM


Complete Legend to the Right, Top Items below.
Articles with highlights, graphics and any pertinent analysis found below.

1-SOVEREIGN DEBT

2-EU BANKING CRISIS
3-BOND BUBBLE

4-STATE & LOCAL GOVERNMENT

5-CENTRAL & EASTERN EUROPE
6-BANKING CRISIS II
7-RISK REVERSAL

8-COMMERCIAL REAL ESTATE

9-RESIDENTIAL REAL ESTATE - PHASE II
10-EXPIRATION FINANCIAL CRISIS PROGRAM
11-PENSION CRISIS

12-CHRONIC UNEMPLOYMENT

13-GOVERNMENT BACKSTOP INSUR.
14-CORPORATE BANKRUPTCY
10-20-10
GEO-POLITICAL TENSIONS - ISRAEL / KOREA / IRAN
IRAN
US ready to sell $60bn of weapons to Saudis FT
1- SOVEREIGN DEBT & CREDIT CRISIS
Bond, Junk Bond: A Casino Royale? Merk
Muni Bondholders: Watch Out! Forbes
N.Y. Fed Backing Boosts Pimco Push For Mortgage-Bond Buybacks BL
4- STATE & LOCAL GOVERNMENT
5- CENTRAL & EASTERN EUROPE
Financial CDS Spreads Explode ZH
The bloodbath in fin CDS is even worse than what is going on in equities. Bank of America is currently at the widest it has been in 2010.The latest rack is provided below, and the LTM 5 year Sr CDS spread is charted below.
Bank of America Corp. 196.50 184.5 +12.00
Citigroup Inc 163.50 162.5 +1.00
Capital One Bank 101.50 96.5 +5.00
Capital One Financial Corp. 137.50 135.5 +2.00
JP Morgan Chase & Co. 95.50 90.5 +5.00
Wells Fargo & Company 125.50 118.0 +7.50
Yet the biggest bloodbath continues to take place in woefully underreserved HR Block, which is certainly not too big to fail, and which was about 30 bps wider on the day, now at 720/691. On the chart below, HRB's spread is on the right axis. Will the little tax preparer that almost could be the first casulaty that sets off the TARP 2 starter pistol?
8- COMMERCIAL REAL ESTATE
9-RESIDENTIAL REAL ESTATE - PHASE II
Housing Starts in U.S. Unexpectedly Rise to Five-Month High BL
Underwater Mortgages FRBSF
House sales gloom for builders FT
Hoped-for UK uplift fails to materialise
10- EXPIRATION FINANCIAL CRISIS PROGRAM
11- PENSION & ENTITLEMENTS CRISIS
Possible Deal Discussed in 'Pay-to-Play' Probe
WSJ

Staffers of the New York Attorney General's office and representatives of former Obama administration official Steven Rattner discussed a possible settlement over his role in the wide-ranging pension pay-to-play scheme.
Gallup Finds U.S. Unemployment at 10.0% in Mid-October
Gallup

13- GOVERNMENT BACKSTOP INSURANCE
14- CORPORATE BANKRUPTCIES
John Chambers and Safra Catz- The Overseas Profits Elephant in the Room WSJ
One trillion dollars is roughly the amount of earnings that American companies have in their foreign operations—and that they could repatriate to the United States. That money, in turn, could be invested in U.S. jobs, capital assets, research and development, and more.
But for U.S companies such repatriation of earnings carries a significant penalty: a federal tax of up to 35%. This means that U.S. companies can, without significant consequence, use their foreign earnings to invest in any country in the world—except here.
The U.S. government's treatment of repatriated foreign earnings stands in marked contrast to the tax practices of almost every major developed economy, including Germany, Japan, the United Kingdom, France, Spain, Italy, Russia, Australia and Canada, to name a few. Companies headquartered in any of these countries can repatriate foreign earnings to their home countries at a tax rate of 0%-2%. That's because those countries realize that choking off foreign capital from their economies is decidedly against their national interests.

China Raises Benchmark Rates for First Time Since 2007 BL

Research - China: Fighting a defensive war Danske

Chinese Property Sales Dry Up Thanks To A Slew Of New Regulations BI

Stop Bashing China- China's Growth Created American Jobs BI



19- PUBLIC POLICY MISCUES
---
---
OTHER TIPPING POINT CATEGORIES NOT LISTED ABOVE

24-RETAIL SALES

26-GLOBAL OUTPUT GAP

31-FOOD PRICE PRESSURES

32-US STOCK MARKET VALUATIONS
---
---



GENERAL INTEREST

Deleveraging, Deceleration and the Double Dip Keen

Is It Better to Lead or Follow? Wells Fargo

Economic Indicators Review NB Financial

More Inflation Fears Paul

On The Verge of Asset Mania Lenzner

FLASH CRASH - HFT - DARK POOLS

NYSE Software Glitch Spurs $7.9 Billion Misprice in S&P 500 ETF BL

MARKET WARNINGS

China Sparks Wide Sell-Off WSJ

China surprised investors by raising interest rates, sparking a world-wide sell-off in stocks, commodities and emerging-markets currencies as investors lowered their expectations for Chinese growth, which has been seen as a key driver of the global economy.

China rate rise triggers market falls FT

CURRENCY WARS

King Says G-20 Needs `Grand Bargain' to Avert Protectionism BL

Bank of England Governor Mervyn King said global finance chiefs need to reach a "grand bargain" to coordinate economic policies and avert a round of protectionism

A currency war the US cannot win VOX


World Bank blames U.S. for unruly capital flows Reuters


Brazil Steps Up Action in `Currency War,' Pleads for Ceasefire BL

"This currency war needs to be deactivated. We have to reach some kind of currency agreement."

S. Korea weighs emergency plans on currency war Yonhap


Critics slam Fed money-printing plan Straits Times


No currency war: IMF official Shanghai Daily

India warns on damage from G20 tension FT

S Korea plans capital controls FT

Q3 EARNINGS

Bank of America Posts $7.7B Loss on Special Charge AP


Goldman Sachs Profit Beats Estimates as Expenses Drop BL

MARKET & GOLD MANIPULATION

AUDIO / VIDEO

QUOTE OF THE WEEK


"The global financial system continues to be unsound in the same way that a Ponzi scheme is unsound: there are not enough cash flows to ultimately service the face value of all the existing obligations over time. A Ponzi scheme may very well be liquid, as long as few people ask for their money back at any given time. But solvency is a different matter - relating to the ability of the assets to satisfy the liabilities."

John Hussman
No Margin of Safety, No Room for Error



BUY ANY BOOK

GET 2 MONTH SUBSCRIPTION TO

MONTHLY MARKET

COMMENTARY
Gordon T Long is not a registered advisor and does not give investment advice. His comments are an expression of opinion only and should not be construed in any manner whatsoever as recommendations to buy or sell a stock, option, future, bond, commodity or any other financial instrument at any time. While he believes his statements to be true, they always depend on the reliability of his own credible sources. Of course, he recommends that you consult with a qualified investment advisor, one licensed by appropriate regulatory agencies in your legal jurisdiction, before making any investment decisions, and barring that, we encourage you confirm the facts on your own before making important investment commitments.ont>
© Copyright 2010 Gordon T Long. The information herein was obtained from sources which Mr. Long believes reliable, but he does not guarantee its accuracy. None of the information, advertisements, website links, or any opinions expressed constitutes a solicitation of the purchase or sale of any securities or commodities. Please note that Mr. Long may already have invested or may from time to time invest in securities that are recommended or otherwise covered on this website. Mr. Long does not intend to disclose the extent of any current holdings or future transactions with respect to any particular security. You should consider this possibility before investing in any security based upon statements and information contained in any report, post, comment or recommendation you receive from him.
READING THE RIGHT BOOKS? NO TIME?
WE HAVE IT ANALYZED & INCLUDED IN OUR LATEST RESEARCH PAPERS!
ACCEPTING PRE-ORDERS
---
TIPPING POINTS
1-SOVEREIGN DEBT & CREDIT CRISIS
2-EU BANKING CRISIS
3-BOND BUBBLE
4-STATE & LOCAL GOVERNMENT
5-CENTRAL & EASTERN EUROPE
6-BANKING CRISIS II
7-RISK REVERSAL
8-COMMERCIAL REAL ESTATE
9-RESIDENTIAL REAL ESTATE - PHASE II
10-EXPIRATION FINANCIAL CRISIS PROGRAM
11-PENSION CRISIS
12-CHRONIC UNEMPLOYMENT
13-GOVERNMENT BACKSTOP INSUR.
14-CORPORATE BANKRUPTCY
15-CREDIT CONTRACTION II
16-US FISCAL IMBALANCES
17-CHINA BUBBLE
18-INTEREST PAYMENTS
19-US PUBLIC POLICY MISCUES
20-JAPAN DEBT DEFLATION SPIRAL
21-US RESERVE CURRENCY.
22-SHRINKING REVENUE GROWTH RATE
23-FINANCE & INSURANCE WRITE-DOWNS
24-RETAIL SALES
25-US DOLLAR WEAKNESS
26-GLOBAL OUTPUT GAP
27-CONFIDENCE - SOCIAL UNREST
28-ENTITLEMENT CRISIS
29-IRAN NUCLEAR THREAT
30-OIL PRICE PRESSURES
31-FOOD PRICE PRESSURES
32-US STOCK MARKET VALUATIONS
33-PANDEMIC
34-
S$ RESERVE CURRENCY
35-TERRORIST EVENT
36-NATURAL DISASTER
---
Book Review- Five Thumbs Up for Steve Greenhut's Plunder! Mish