ANALYTICAL SERVICES
---
Fibonacci - W.D. Gann
Elliott Wave - J. M. Hurst
---

Developers of Chaos Theory
& Mandelbrot Generator
Algorithms
APPLICATION FOCUS
---
---
A MUST READ FOR ANY UNDERSTANDING
of the current
GLOBAL MACRO ECONOMIC
ENVIRONMENT
---
---
FREE INTRODUCTORY
MAILING
Current Thesis Advisory
62 pages
EXTEND & PRETEND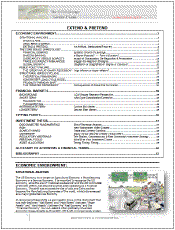 Click page to view Index
Add Promo Code: "Introduction"
in the Subject Heading
The Latest Monthly
MONTHLY MARKET COMMENTARY
12 pages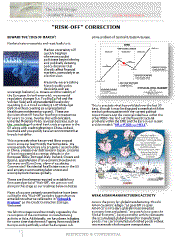 Click page for Front Page
Add Promo Code: "MMU"
in the Subject Heading
---
FREE INTRODUCTORY
ACCESS
FACEBOOK

DAILY TIPPING POINT ARTICLE POSTS
SAMPLE PAGE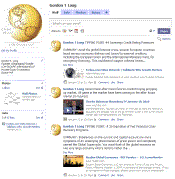 Click page to view Index
Add Promo Code: "Facebook"
in the Subject Heading
---
CUSTOMIZE YOUR RESEARCH EFFORTS
TIPPING POINT
TAG ENGINE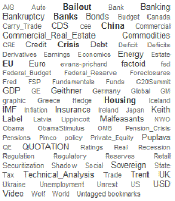 Click page to view Index
Free Access to Our Tag Engine for detailed research behind our Tipping Points.
OVER 1000 ARTICLES INDEXED
each with an
Executive Summary - Abstract
SAMPLE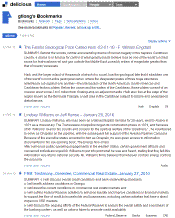 Click page to view Index
Add Promo Code: "Tag Engine"
in the Subject Heading
---
| | |
| --- | --- |
| LATEST PUBLICATIONS | RSS |
COMMENTARY for all articles by Gordon T Long
CURRENCY WARS: Misguided Economic Policy

The critical issues in America stem from minimally a blatantly ineffective public policy, but overridingly a failed and destructive Economic Policy. These policy errors are directly responsible for the opening salvos of the Currency War clouds now looming overhead.

Don't be fooled for a minute. The issue of Yuan devaluation is a political distraction from the real issue – a failure of US policy leadership. In my opinion the US Fiscal and Monetary policies are misguided. They are wrong! I wrote a 66 page thesis paper entitled "Extend & Pretend" in the fall of 2009 detailing why the proposed Keynesian policy direction was flawed and why it would fail. I additionally authored a full series of articles from January through August in a broadly published series entitled "Extend & Pretend" detailing the predicted failures as they unfolded. Don't let anyone tell you that what has happened was not fully predictable!

Now after the charade of Extend & Pretend has run out of momentum and more money printing is again required through Quantitative Easing (we predicted QE II was inevitable in March), the responsible US politicos have cleverly ignited the markets with QE II money printing euphoria in the run-up to the mid-term elections. Craftily they are taking political camouflage behind an "undervalued Yuan" as the culprit for US problems. Remember, patriotism is the last bastion of scoundre s READ MOREE

PRESERVE & PROTECT: The Jaws of Death

The United States is facing both a structural and demand problem - it is not the cyclical recessionary business cycle or the fallout of a credit supply crisis which the Washington spin would have you believe.

It is my opinion that the Washington political machine is being forced to take this position, because it simply does not know what to do about the real dilemma associated with the implications of the massive structural debt and deficits facing the US. This is a politically dangerous predicament because the reality is we are on the cusp of an imminent and significant collapse in the standard of living for most Americans.

The politicos' proven tool of stimulus spending, which has been the silver bullet solution for decades to everything that has even hinted of being a problem, is clearly no longer working. Monetary and Fiscal policy are presently no match for the collapse of the Shadow Banking System. A $2.1 Trillion YTD drop in Shadow Banking Liabilities has become an insurmountable problem for the Federal Reserve without a further and dramatic increase in Quantitative Easing. The fallout from this action will be an intractable problem which we will face for the next five to eight years, resulting in the "Jaws of Death" for the American public. READ MORE
---
READER ROADMAP - 2010 TIPPING POINTS aid to positioning COMMENTARY
Last Update: 10/20/2010 03:53 AM
SCHEDULE: 1st Pass: 5:30AM EST, 2nd Pass: 8:00 AM, 3rd Pass 10:30 AM. Last Pass 5:30 PM


Complete Legend to the Right, Top Items below.
Articles with highlights, graphics and any pertinent analysis found below.

1-SOVEREIGN DEBT

2-EU BANKING CRISIS
3-BOND BUBBLE

4-STATE & LOCAL GOVERNMENT

5-CENTRAL & EASTERN EUROPE
6-BANKING CRISIS II
7-RISK REVERSAL

8-COMMERCIAL REAL ESTATE

9-RESIDENTIAL REAL ESTATE - PHASE II
10-EXPIRATION FINANCIAL CRISIS PROGRAM
11-PENSION CRISIS

12-CHRONIC UNEMPLOYMENT

13-GOVERNMENT BACKSTOP INSUR.
14-CORPORATE BANKRUPTCY
10-19-10
GEO-POLITICAL TENSIONS - ISRAEL / KOREA / IRAN
IRAN
ISREAL
KOREA
1- SOVEREIGN DEBT & CREDIT CRISIS
Euro Exchange Rate Isn't Key Factor in Competitiveness WSJ
Bond buying won't fix US economy: Poll Dow Jones
Citi doesn't expect the Fed to be able to raise interest rates until 2014.
Fed, Japan Treasury Holdings Set to Surpass China BL
4- STATE & LOCAL GOVERNMENT
5- CENTRAL & EASTERN EUROPE
Banks Face Mortgage Scrutiny as $49 Billion in Value Vanishes
BL
Forget The Foreclosures, Here's The Simple Thing That Is Crushing The Banks
BI

A JPMorgan analyst suggests that the current maelstrom surrounding banks could cost the industry somewhere between $50-$120 billion, but arguably the fears here are being overblown.

But there is a clear threat that is very easy to see: the economy is weak and banks don't have the business volume to make a lot of money.

As credit specialist David Goldman observers, banks are still plowing more and more money into government securities -- the opposite of real banking activity.

What should worry investors, rather, is the simple question: how can the banks make money when no-one wants to borrow and asset returns are imploding? The absence of viable investment opportunities for the banks is illustrated most poignantly by one data point, namely banks' accelerating purchases of Treasuries.

Bank purchases of treasuries spiked upward during the past several weeks just as the yield curve flattened and Treasury returns collapsed. It was one thing for banks to borrow at next to nothing and buy 2-year notes at 1%. The trade doesn't make sense now. It is risky for banks to go far out the yield curve, but they seem to be doing so
8- COMMERCIAL REAL ESTATE
9-RESIDENTIAL REAL ESTATE - PHASE II
The government's housing subsidies are screwing families, homeowners TTicker
Mortgage Mess Means Delays for Those Facing Foreclosure
10- EXPIRATION FINANCIAL CRISIS PROGRAM
11- PENSION & ENTITLEMENTS CRISIS
The Financial Time Bomb of Longer Lives
NYT


Pension Funds Flee Stocks in Search of Less-Risky Bets
WSJ


13- GOVERNMENT BACKSTOP INSURANCE
14- CORPORATE BANKRUPTCIES
Companies in appeal for US tax amnesty FT
Billions of dollars 'trapped' overseas
Tax deters return of $1,000bn to US FT
Corporate America appears to be hoarding cash. But the reality is that much of the almost $1,000bn on non-financial company balance sheets is parked overseas and destined to stay there for use on foreign acquisitions. Treasurers do not much like the idea of bringing profits home if it comes at a 35 per cent tax rate.
The Homeland Investment Act confronted the issue in 2004 and provided a fix – an effective tax rate of just 5.25 per cent would be levied on repatriated cash. According to the Internal Revenue Service, 843 companies took advantage and repatriated $362bn. The legislation was passed in a stronger economy than today and advocates of another "tax holiday" believe the sluggish recovery is even more deserving.

US accused as China blasts trade complaint Shanghai Daily


"Chinese subsidies to new energy companies are much smaller than those of the US government. If the US government can subsidize companies, then why can't we?"


China Is Shifting Its Growth Model And Is About To Rewrite The Global Economy BI


The mandarins met to establish the key themes for the next five year development plan that begins next year. For a long time many China watchers, including this one, have warned about the economic imbalances that exist within China's booming economy. The one sided export focus of Peking policy makers has reached the red line...indeed 70% of the PRC economy is now geared toward exports versus 30% for domestic consumption.

This has contributed to many of the well documented and serious global trade distortions that we have today...especially those within Chimerica.

So where's the news here? Well..it begins with President Hu Jintao's recent promotion of the concept of "inclusive growth". There now appears to be a broader CPC recognition that long term policy must shift its growth model away from creating more export capacity toward encouraging more domestic household demand to help shore up GDP growth as global consumption declines. Of course this is not going to happen overnite as the PRC economy has become addicted to exports and is intoxicated by cheap labor. The fact is..to promote more balanced growth...workers and farmers require higher wages, affordable housing and a more comprehensive social safety net to encourage consumption versus saving. Because of the uneven economic growth a huge wealth gap has developed between the urban rich and rural poor. Therefore there are great social and political pressures on the government to deliver this policy pivot and early indications are from this weekend's meeting that the shift has begun.

The new growth model will focus more on "structural adjustments" and less on hyper growth rates. This is a shift from the previous growth at any cost strategy....the goal now according to Hu is to have a growth pattern that benefits all because the old uber growth model is no longer sustainable. Recognizing this new political and economic reality the central government is expected to lower the annual GDP growth target from 7.5% to 7% in the 2011 -15 period. (now that is news!) With increased spending on social welfare it will probably be difficult for China to achieve the sustained double digit growth they have in the past.

There of course will be skeptics to the Chinese "inclusive growth" pivot. Perhaps that's why the MSM is not paying much attention to this story. Indeed the current leadership including President Hu and Premier Wen came into power promising to create a balanced economy and provide more social reforms. Their record on both fronts is mixed as the economy has continued to lean on the export side of the growth equation and the domestic wealth distortions have only increased. But that was before the global financial crisis took root which has only catalyzed the fact that both Hu, Wen and the Chinese people have become victims of their own export policy focus and economic success. In a world that is moving quickly toward increased currency wars, more protectionism and suffering from a lack of global leadership... this apparent move by Peking policy makers to speed up the movie toward faster economic reform and increased liberalism should be a welcome step.

As the counterproductive Yuan currency saber rattling heats up in Congress...let's hope the other half of the Chimerica relationship is paying attention to what's really happening in Peking.




19- PUBLIC POLICY MISCUES
---
---
OTHER TIPPING POINT CATEGORIES NOT LISTED ABOVE

24-RETAIL SALES

Prices Squeeze Main Street WSJ

Some U.S. retailers are caught in a bind, with inflation on consumer items so low there's the risk of deflation. But some commodity prices, driven by demand from China, are rising fast.

Consumer spending has picked up, but not vigorously, and that has companies keeping their guard up and holding a tight lid on costs.

26-GLOBAL OUTPUT GAP

31-FOOD PRICE PRESSURES

32-US STOCK MARKET VALUATIONS
---
---



GENERAL INTEREST

How to avoid a debt doomsday CNN

Nightmare on Every Street Pollock

FLASH CRASH - HFT - DARK POOLS

SPY Flash Crashes- NYSE Cancels $500 Million Worth Of Trades ZH

Why bother with crashing individual stocks when you can crash the most traded entity of all. Today at precisely 4:15 the SPY flash crashed, sending the price of the most popular security in the world down to $106.46 from its opening price of $117.74.
Luckily for all the people who wrote in to us, and thousands more, who may have had MOC orders that got filled at 10% lower, the exchange has cancelled millions worth of trades. Per Bloomberg: "NYSE Euronext cancelled all trades in the $74.8 billion SPDR S&P 500 ETF Trust that occurred at almost 10 percent below the security's opening price, according to an email sent by the exchange." And as presented below (which is a mere sample of all the DKed trades) there were about $500 million worth of notional that just got cancelled. The market is a farce, wrapped in a joke, inside a tragicomedy.
NYSE Software Glitch Spurs $7.9 Billion Misprice in S&P 500 ETF BL

MARKET WARNINGS

The end is nigh, but stocks good for now Brimelow

Insider Selling To Buying Update- 2,019 To 1 ZH

Just when everyone thought we may see some moderation in the wholesale dumping of equities by those who actually know what their companies are worth better than moronic stock pumpers on stations that are rapidly losing their viewership, here come the same insiders and pull the rug right from underneath the latest batch of hot potato recipients (that would be various collocated computers mostly, and involuntary taxpayers course). Two weeks ago, insiders sold "only" 1,169 times more than they bought. Alas, last week selling apparently is the new black again, with selling outpacing buying on the S&P by a factor of 2,018. Insiders in Oracle, GameStop, Google, CSX and General Mills appear to be particularly partial to the new black. Something tells us CNBC will not pick up this particular piece of news.
CURRENCY WARS

Geithner vows U.S. will not devalue dollar Reuters


Asked if the dollar would lose its status as the world's reserve currency, the Treasury chief said, "not in our lifetime."

Geithner: China will continue letting yuan rise MW

Geithner denies US bid to weaken dollar FT

FX Wars Escalate- Brazil Cancels Participation In Upcoming G20 Meeting ZH

The latest currency war escalation does not come from any of the usual suspects (the Fed-PBoC-BOJ-ECB-SNB hate pentagongram) but from non-axis player Brazil. And it's a doozy - the country's top economic officials have decided to cancel their trip to Seoul in what is likely the first jarring demonstrating of defection from the G-20 cartel. The reason for this last minute defection from the Central Banking proletariat , as given by Finance Minister Guido Mantega and cited by Reuters, is, appropriately enough: "currency issues." Nuff said. And while Mantega has decided to pay a last minute cancellation fee, he is not alone - the president of the central bank Henrique Meirelles has also withdrawn from the list of attendees, due the totally unforeseeable event of monetary policy meetings to be held on Tuesday and Wednesday. Obviously those were unheard of when the G-20 was scheduling the time and date of its location. Next up on defection watch: Hildebrand and Shirakawa. It will go oddly elegant in addition to the (FX) suicide watch they have been on for about a week.

What exactly is a currency war, anyway? Fortune

As currency wars wind up, will quick thrills call the shots? King

China's not the villain if the West tries to debase its debt through QE Telegraph


Australia warns against currency intervention AFP

Q3 EARNINGS

Citi Beats BL

Apple and IBM sell-offs dent optimism FT

IBM plays down decline of contracts' value FT

MARKET & GOLD MANIPULATION

AUDIO / VIDEO

QUOTE OF THE WEEK


"The global financial system continues to be unsound in the same way that a Ponzi scheme is unsound: there are not enough cash flows to ultimately service the face value of all the existing obligations over time. A Ponzi scheme may very well be liquid, as long as few people ask for their money back at any given time. But solvency is a different matter - relating to the ability of the assets to satisfy the liabilities."

John Hussman
No Margin of Safety, No Room for Error



BUY ANY BOOK

GET 2 MONTH SUBSCRIPTION TO

MONTHLY MARKET

COMMENTARY
Gordon T Long is not a registered advisor and does not give investment advice. His comments are an expression of opinion only and should not be construed in any manner whatsoever as recommendations to buy or sell a stock, option, future, bond, commodity or any other financial instrument at any time. While he believes his statements to be true, they always depend on the reliability of his own credible sources. Of course, he recommends that you consult with a qualified investment advisor, one licensed by appropriate regulatory agencies in your legal jurisdiction, before making any investment decisions, and barring that, we encourage you confirm the facts on your own before making important investment commitments.ont>
© Copyright 2010 Gordon T Long. The information herein was obtained from sources which Mr. Long believes reliable, but he does not guarantee its accuracy. None of the information, advertisements, website links, or any opinions expressed constitutes a solicitation of the purchase or sale of any securities or commodities. Please note that Mr. Long may already have invested or may from time to time invest in securities that are recommended or otherwise covered on this website. Mr. Long does not intend to disclose the extent of any current holdings or future transactions with respect to any particular security. You should consider this possibility before investing in any security based upon statements and information contained in any report, post, comment or recommendation you receive from him.
READING THE RIGHT BOOKS? NO TIME?
WE HAVE IT ANALYZED & INCLUDED IN OUR LATEST RESEARCH PAPERS!
ACCEPTING PRE-ORDERS
---
TIPPING POINTS
1-SOVEREIGN DEBT & CREDIT CRISIS
2-EU BANKING CRISIS
3-BOND BUBBLE
4-STATE & LOCAL GOVERNMENT
5-CENTRAL & EASTERN EUROPE
6-BANKING CRISIS II
7-RISK REVERSAL
8-COMMERCIAL REAL ESTATE
9-RESIDENTIAL REAL ESTATE - PHASE II
10-EXPIRATION FINANCIAL CRISIS PROGRAM
11-PENSION CRISIS
12-CHRONIC UNEMPLOYMENT
13-GOVERNMENT BACKSTOP INSUR.
14-CORPORATE BANKRUPTCY
15-CREDIT CONTRACTION II
16-US FISCAL IMBALANCES
17-CHINA BUBBLE
18-INTEREST PAYMENTS
19-US PUBLIC POLICY MISCUES
20-JAPAN DEBT DEFLATION SPIRAL
21-US RESERVE CURRENCY.
22-SHRINKING REVENUE GROWTH RATE
23-FINANCE & INSURANCE WRITE-DOWNS
24-RETAIL SALES
25-US DOLLAR WEAKNESS
26-GLOBAL OUTPUT GAP
27-CONFIDENCE - SOCIAL UNREST
28-ENTITLEMENT CRISIS
29-IRAN NUCLEAR THREAT
30-OIL PRICE PRESSURES
31-FOOD PRICE PRESSURES
32-US STOCK MARKET VALUATIONS
33-PANDEMIC
34-
S$ RESERVE CURRENCY
35-TERRORIST EVENT
36-NATURAL DISASTER
---
Book Review- Five Thumbs Up for Steve Greenhut's Plunder! Mish