ANALYTICAL SERVICES
---
Fibonacci - W.D. Gann
Elliott Wave - J. M. Hurst
---

Developers of Chaos Theory
& Mandelbrot Generator
Algorithms
APPLICATION FOCUS
---
---
A MUST READ FOR ANY UNDERSTANDING
of the current
GLOBAL MACRO ECONOMIC
ENVIRONMENT
---
---
FREE INTRODUCTORY
MAILING
Current Thesis Advisory
62 pages
EXTEND & PRETEND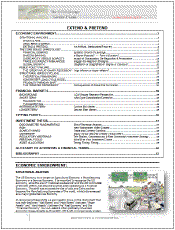 Click page to view Index
Add Promo Code: "Introduction"
in the Subject Heading
The Latest Monthly
MONTHLY MARKET COMMENTARY
12 pages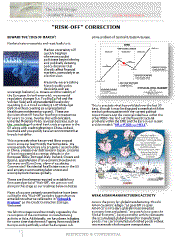 Click page for Front Page
Add Promo Code: "MMU"
in the Subject Heading
---
FREE INTRODUCTORY
ACCESS
FACEBOOK

DAILY TIPPING POINT ARTICLE POSTS
SAMPLE PAGE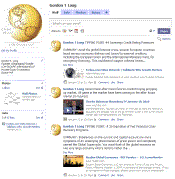 Click page to view Index
Add Promo Code: "Facebook"
in the Subject Heading
---
CUSTOMIZE YOUR RESEARCH EFFORTS
TIPPING POINT
TAG ENGINE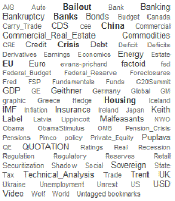 Click page to view Index
Free Access to Our Tag Engine for detailed research behind our Tipping Points.
OVER 1000 ARTICLES INDEXED
each with an
Executive Summary - Abstract
SAMPLE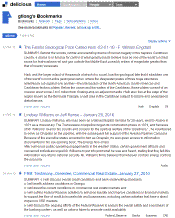 Click page to view Index
Add Promo Code: "Tag Engine"
in the Subject Heading
---
| | |
| --- | --- |
| LATEST PUBLICATIONS | RSS |
COMMENTARY for all articles by Gordon T Long
PRESERVE & PROTECT: The Jaws of Death

The United States is facing both a structural and demand problem - it is not the cyclical recessionary business cycle or the fallout of a credit supply crisis which the Washington spin would have you believe.

It is my opinion that the Washington political machine is being forced to take this position, because it simply does not know what to do about the real dilemma associated with the implications of the massive structural debt and deficits facing the US. This is a politically dangerous predicament because the reality is we are on the cusp of an imminent and significant collapse in the standard of living for most Americans.

The politicos' proven tool of stimulus spending, which has been the silver bullet solution for decades to everything that has even hinted of being a problem, is clearly no longer working. Monetary and Fiscal policy are presently no match for the collapse of the Shadow Banking System. A $2.1 Trillion YTD drop in Shadow Banking Liabilities has become an insurmountable problem for the Federal Reserve without a further and dramatic increase in Quantitative Easing. The fallout from this action will be an intractable problem which we will face for the next five to eight years, resulting in the "Jaws of Death" for the American public. READ MORE

PRESERVE & PROTECT: Mapping the Tipping Points

The economic news has turned decidedly negative globally and a sense of 'quiet before the storm' permeates the financial headlines. Arcane subjects such as a Hindenburg Omen now make mainline news. The retail investor continues to flee the equity markets and in concert with the institutional players relentlessly pile into the perceived safety of yield instruments, though they are outrageously expensive by any proven measure. Like trying to buy a pump during a storm flood, people are apparently willing to pay any price. As a sailor it feels like the ominous period where the crew is fastening down the hatches and preparing for the squall that is clearly on the horizon. Few crew mates are talking as everyone is checking preparations for any eventuality. Are you prepared?

What if this is not a squall but a tropical storm, or even a hurricane? Unlike sailors the financial markets do not have the forecasting technology to protect it from such a possibility. Good sailors before today's technology advancements avoided this possibility through the use of almanacs, shrewd observation of the climate and common sense. It appears to this old salt that all three are missing in today's financial community.

Looking through the misty haze though, I can see the following clearly looming on the horizon.

Since President Nixon took the US off the Gold standard in 1971 the increase in global fiat currency has been nothing short of breath taking. It has grown unchecked and inevitably became unhinged from world industrial production and the historical creators of real tangible wealth. READ MORE
---
READER ROADMAP - 2010 TIPPING POINTS aid to positioning COMMENTARY
Last Update: 10/16/2010 05:37 AM
SCHEDULE: 1st Pass: 5:30AM EST, 2nd Pass: 8:00 AM, 3rd Pass 10:30 AM. Last Pass 5:30 PM


Complete Legend to the Right, Top Items below.
Articles with highlights, graphics and any pertinent analysis found below.

1-SOVEREIGN DEBT

2-EU BANKING CRISIS
3-BOND BUBBLE

4-STATE & LOCAL GOVERNMENT

5-CENTRAL & EASTERN EUROPE
6-BANKING CRISIS II
7-RISK REVERSAL

8-COMMERCIAL REAL ESTATE

9-RESIDENTIAL REAL ESTATE - PHASE II
10-EXPIRATION FINANCIAL CRISIS PROGRAM
11-PENSION CRISIS

12-CHRONIC UNEMPLOYMENT

13-GOVERNMENT BACKSTOP INSUR.
14-CORPORATE BANKRUPTCY
10-15-10
GEO-POLITICAL TENSIONS - ISRAEL / KOREA / IRAN
IRAN
ISREAL
KOREA
1- SOVEREIGN DEBT & CREDIT CRISIS
GREECE
Greeks Strike as Unemployment Rises WSJ
SPAIN
GERMANY
German warning on 'aggressive' Chinese rivals FT
SINGAPORE
Singapore economy just hit a brick wall - worst quarterly drop since 1975! Singapore Business Review
Singapore's economy shrank by a jaw-dropping 19.8% quarter-on-quarter during Q3, according to data released by the Monetary Authority of Singapore yesterday. While GDP was still 10.3% higher than the same quarter last year, the quarter-to-quarter contraction was the worst ever, and is a reminder of how volatile Singapore's economic output can be.
According to DBS Bank, this is a record sequential contraction and one that is worse than the supposedly "free-fall" in GDP experienced in the recent US financial crisis, the slump during the dot.com bust as well as the doldrums during the Asia financial crisis.
The drop was caused primarily by a sharp reduction in output from the pharmaceutical industry:
Indeed, noted DBS, growth wouldn't have fallen by more dramatic fashion than this considering that we had a record expansion not too long ago in the first quarter. Sharp pullbacks in production from the volatile pharmaceutical segment have brought down overall industrial production in recent months. "And the exceptionally high comparison base in 1H10 further amplifies the drop. That is, it's drug effects plus technical payback!"
Yet it's all just part of what makes Singapore's economy such a fun ride, and the island is far from sinking. The government isn't concerned, they even just tightened monetary policy yesterday in a bid to cool the economy and reign-in inflation, which is expected to hit 2-3% next year. DBS also still expects Singapore to achieve full-year GDP growth of 15% and has explained that pharma contractions such as the one just experienced don't normally last more than a quarter. Still, by the looks of the SBR chart above, this was still a shockingly volatile quarter, even for Singapore
UK
U-Turn in the U.K.- Big Spending Cuts WSJ
As Britain grapples with a massive budget deficit, U.K. Prime Minister David Cameron is intent on weaning Britain off public money in hopes of reviving private enterprise.
IRELAND

JAPAN
Subprime Soothsayer Bass Says Japan to Default on Debt as Economy Unravels BL
Japan's economy may unravel in the next two to three years, and its interest payments will exceed revenue - Japan can't fund itself internally"

The country's year-over-year gross domestic product was 2.4 percent as of June 30. It has the world's largest public debt, approaching 200 percent of its GDP amid a 5.1 percent jobless rate. Consumer price fell by one percent in September and has been negative each month since May 2009, as deflation has taken hold.

Pricing on Japanese interest-rate swaps is the best he's ever seen, Bass said. Investors could make 50 to 100 times their capital betting on them, he said, calling them a lottery ticket on Japan's economy. Japanese bonds have returned 3.3 percent this year, according to Merrill Lynch Indexes, compared with a return of 0.872 percent in 2009.

Bank Of Japan's Governor Masaaki Shirakawa refused to expand monthly purchases of government bonds this year even as deflation persisted. The bank on Oct. 5 instead created a 5 trillion yen ($60 billion) fund to buy bonds and other assets, and pledged to keep its benchmark interest rate at "virtually zero" until the end of deflation is in sight. Deflation has been entrenched in the economy since 1998. The GDP deflator, a gauge of prices across the economy, has fallen 14 percent since 1997, according to data compiled by Bloomberg. A financial crisis in 1997-98 precipitated by bad loans on Japanese lenders' balance sheets stemming from burst land and stock-price bubbles of the early 1990s set off Japan's deflation. Property prices have slumped for 17 of the past 19 years, and stocks remain 76 percent off of their 1989 peak, according to the Nikkei 225 Stock Average.

Bass began buying securities with shorter durations last year as he predicted central bank and government actions globally to rescue the financial system will result in "outright currency debasement." He began buying shorter-term debt and precious metals then, anticipating hyperinflation will lead to higher interest rates. Bass also said in May that Europe's debt crisis will not be solved by the $1 trillion loan package the International Monetary Fund and the European Union agreed on earlier that month.

Japan will be forced to default on its debt, Greece's economy is "done" and Iceland is worse off than Greece, said J. Kyle Bass, the head of Dallas-based Hayman Advisors LP who made $500 million in 2007 on the U.S. subprime collapse. Nations around the world will be unable to repay their debt and financial austerity in a country such as Ireland is "too late," Bass said today at the Value Investing Congress in New York.
time (et)
report
period
Actual
Consensus
forecast
previous
FRIDAY, Oct. 15
8:30 am
Consumer price index
Sept.
0.1%
0.2%
0.3%
8:30 am
Core CPI
Sept.
0.0%
0.1%
0.0%
8:30 am
Retail sales
Sept.
0.6%
0.5%
0.4%
8:30 am
Retail sales ex-autos
Sept.
0.4%
0.4%
0.6%
8:30 am
Empire state index
Oct.
15.7
6.5
4.1
10 am
Consumer sentiment
Oct.
67.9
69.8
68.2
10 am
Inventories
Aug.
0.6%
0.3%
1.1%
2 pm
Federal budget
Sept.
-$45 bln
N/A
-$45 bln
Euro zone faces QE2 pain test Saft
The euro has risen about 9.5 percent against the dollar in the past month, a trend that ultimately will murder European exporters and its stock market.

Forcing Europe to absorb more of the global deflation is really nothing more than a "back at ya" by the U.S. and others. Europe, in deciding to cling to its currency union and impose austerity on its weaker members, was doing exactly the same thing; exporting deflation, both in terms of a weaker euro and through the desperate actions of Greek and Irish residents who will consume less and must export more.

QE2 will work in large part because it will weaken the dollar, but managing the dollar is not the Federal Reserve's job, it is a trust belonging to the Treasury.
Lloyds poised to slash 4,500 jobs FT
Swiss Banks Buck Secrecy Squeeze With $53 Billion of Inflows BL
Swiss private banks withstood assaults on client secrecy by the U.S., France and Germany to attract more than 50 billion francs ($53 billion) of assets since the end of 2007.
Big Banks May Escape Capital Surcharge as Global Talks Founder BL
4- STATE & LOCAL GOVERNMENT
US state and local governments feel squeeze FT

5- CENTRAL & EASTERN EUROPE
Wall Street Lobbyists Besiege CFTC to Shape Derivatives Rules
BL

The fight in Congress over how to increase transparency and reduce risk in the swaps market nearly derailed the Dodd-Frank regulatory bill and it took a contentious all-night session to reach agreement on the outlines. Lawmakers left many specifics to the CFTC and the Securities and Exchange Commission, with the first drafts of some rules to be published by the end of 2010. Since President Barack Obama signed the law July 21, calling its passage a triumph over "the furious lobbying of an array of powerful special interest groups," those same groups have turned to regulators to try to blunt the impact on profits.

"The volume and intensity of the lobbying is unprecedented in my experience at the agency," Chilton said. "They all have an ask. The types of loopholes that people are suggesting exist are either non-existent or very farfetched."

The law gives the CFTC jurisdiction over commodity, interest rate and some credit default swaps, the largest share of the derivatives markets. The financial stakes are high. U.S. commercial banks held derivatives with a notional value of $223.4 trillion in the second quarter, according to the Office of the Comptroller of the Currency. Those banks reported trading revenue of $6.6 billion in the quarter, a gain of 28 percent from the same period a year earlier.

After the Dodd-Frank bill passed, CFTC Chairman Gary Gensler announced that the commission would post the names of anyone who came to discuss the rules. According to the agency's website, there were more than 230 meetings from July 26 through Oct. 8. Among the firms were Cargill Inc., Vitol Group, JPMorgan Chase & Co., Morgan Stanley, and Bloomberg LP, parent company of Bloomberg News, which has a swaps trading platform, according to testimony and documents the companies have provided to the CFTC.

In September alone, participants included 14 people from Morgan Stanley, 18 from Goldman Sachs and about a dozen from the Air Transport Association, the airline trade group.

The lobbying began before the legislation was passed as firms anticipated new rules. As of early August, the commission had met with 126 different companies this year, according to lobbying records examined by the Washington-based Center for Responsive Politics. That was the highest since the center began tracking the records in 1998, 20 percent higher than in all of 2009 and 68 percent higher than in 2008.

Consumer advocates said they hoped the regulators would fulfill the intent of lawmakers and not weaken oversight. "It would send a message that the rulemaking process isn't for sale to the highest bidder," said Barbara Roper, director of investor protection at the Consumer Federation of America, who has met with the CFTC to discuss business conduct standards.

Commissioner Scott O'Malia, 42, a Republican who was appointed last year, said the agency invited the input. "People have an interest in how the market turns out. They are businesses, and we get that," he said. Still, he said, "If anyone is coming in trying to change the statute through rulemaking, they are fooling themselves."

Gensler has asked Congress to increase the agency's budget by 69 percent next year to $286 million and predicts the agency's budgeted staff of about 650 will need to grow to more than 1,000 to meet its new demands.

Roper of the Consumer Federation, who celebrated the enactment of the law, said she sees danger in the endgame.

"Every single provision in the bill is dependent on regulators doing well, which is exactly what regulators did very badly in the run-up to the crisis," she said. "There really is a question as to whether we can do anything differently this time."
Morgan Stanley- Risk Taking Just Hit A 3-Year High And It Means Stocks Will Keep Rallying BI
Investors' propensity to take risk has surged to a 3-year high according to Morgan Stanley's Global Risk Demand Index, and such has been this indicator's break-out that they believe asset markets can keep rising even after such a surge has already happened. Basically -- Don't read it as a contrarian indicator.
Morgan Stanley:
Morgan Stanley's proprietary indicator of risk demand, the GRDI,1 surged to new highs this week, registering +2.8, the highest seen since March 2009. The current risk rally now figures among the top 10 since we began tracking the index back in 1995. Fuelled by the prospect of additional QE reducing tail risks, this has been a broadly inclusive rally, with strong risk demand across asset classes.
In particular they believe stock markets can continue to rise. Historically, global stocks have rallied after surges in risk-taking:
Equity returns have generally remained positive in the period following a break of the 2.5 threshold. On average, the SPX returned 1% in the month following the threshold event, and strengthened further to a total return of 5% on a 4 month horizon. Exhibit 5 sets out the range of outcomes observed for the SPX in the period following a +2.5 read on the GRDI. The chart illustrates the highest and lowest value, as well as the range between the bottom and top quintile of values seen on a daily basis following the GRDI peak. The worst case, which sees a 20% drawdown, was the crash of 1998. The table in Exhibit 5 contrasts the performance of the SPX in the lead up and following the peak in St GRDI. The MSCI World index tells a similar story, with the rally, albeit tempered, continuing in 75% of cases.
While they're obviously basing their view on a model, and yes we're all suspicious of models, their view at least makes sense from a layman's perspective as well. When people's risk-taking surges, momentum alone can at least keep things going for a bit, even if ultimately everyone turns out to be wrong.
(Via Morgan Stanley, FX Pulse, Calvin Tse, 14 October 2010)
8- COMMERCIAL REAL ESTATE
How The Actions Of The Fed Are Creating Tranche Warfare In Commercial Real Estate BI
My guess is the Tranche Warfare will carry on for years because the only floor under asset pricing is the printing press run by Chairman Bernanke. I don't think this country has the socioeconomic fabric to withstand too many years of Japanification but the market can stay irrational longer than you and I can stay solvent. At the present time what I'm seeing is just more cheap and easy credit pushing people further and further out on the risk curve.

Here's the good news, at some point this will come to a head, the Fed will lose control and I believe we will have that virtuous distressed cycle.

It won't be easy but it is necessary.

When, why or how that will happen is anyone's guess.

Getting there seems to be the toughest part of the journey, but make it we shall and it will be capitalism and a return to free markets that saves the system from total oblivion.

See you on the other side.
9-RESIDENTIAL REAL ESTATE - PHASE II
Depositions shed more light on foreclosure controversy USAT
Washington Policy Makers Resist Calls for Big Fix in Foreclosure Crisis BL
10- EXPIRATION FINANCIAL CRISIS PROGRAM
11- PENSION & ENTITLEMENTS CRISIS
13- GOVERNMENT BACKSTOP INSURANCE
14- CORPORATE BANKRUPTCIES

China's Trade Gap With U.S. Climbs to Record, Fueling Yuan Tension BL

China September Property Prices Rise, Defying Curbs BL

Bankers jittery about property market China Daily

China to restrict financing in 9 sectors: report Reuters



19- PUBLIC POLICY MISCUES
Democratic Funds Fade, Impacting Races WSJ
A late effort by Democrats to match record fund raising by conservative organizations has come up short, leaving the party more reliant than usual on the campaign efforts of labor unions. A key pro-Democratic group, recently created by top party insiders to build a "firewall" around the Democrats' majority in the House, said Thursday it hoped to raise $10 million. That's a fraction of the $50 million that an alliance of GOP groups said Tuesday they would spend to help Republicans in dozens of House races.
Spending by the largest labor unions on the 2010 elections is expected to amount to about 10% of the total spent to elect Democrats by political parties, outside political entities and the candidates themselves.
The Service Employees International Union said it would spend $44 million on the 2010 elections, up from $35 million in the 2006 midterm elections. In Virginia, the SEIU launched an ad this week attacking the Republican trying to unseat freshman Democratic Rep. Tom Perriello. In California, the SEIU is spending $5 million this fall to help elect Jerry Brown as governor.
The AFL-CIO said it was on pace to deploy 200,000 volunteers to campaign on behalf of candidates this election, its most ever in a midterm election. The union said it has distributed 17.5 million flyers on visits to worksites advocating the election of mostly Democratic candidates.
The nonpartisan Center for Responsive Politics said the Democratic Party and candidates had raised a total of $1.25 billion so far for the election. The comparable GOP figure is $1.1 billion.
Private Investors Push Public Projects WSJ
Private investors are creating a stir as they become increasingly involved in building bridges and roads and buying public properties—even proposing projects that communities didn't ask for.

"As more and more states and municipalities come under budgetary pressures, private investments will be considered a viable alternative to municipal bonds," says Robert Dove, a managing director of Carlyle Group, which was among the bidders for the Virginia ports.

These so-called public-private partnerships have been popular in other parts of the world, but gained momentum in the U.S. only in recent years, as many states passed laws allowing such deals.
Government Approval Hits Lowest Point Since Watergate BI
Almost three-quarters of Americans — 72 percent — have a negative view of the federal government, according to a USA Today/Gallup poll released Wednesday. It is the highest level of dissatisfaction since the Watergate scandal that led to President Richard Nixon's resignation in 1974. At the same time, the poll showed Americans almost evenly divided over what the government should be doing for its citizens.

One-third of those polled by Gallup preferred an activist government — one that takes a leading role in trying to improve the lives of citizens, while another third called for limited government that performs only basic functions. The rest were in what one Gallup official called the "mushy middle," wanting the government to take action on some things but not others.

"The federal government has an image problem," said Frank Newport, editor-in-chief of Gallup. "It's like the cable company; they may perform a necessary function but people are dissatisfied with the service." Newport said when you ask people what they think of the government, "'Bleah' comes out of their mouth."

Congress is so polarized that it is hard-pressed to accomplish even the things that the public says are important. When respondents in the Gallup survey were asked what the government should do, more than a third placed top priority on economic and budgetary concerns:
Fifteen percent said the government should "create jobs."
Six percent said "improve the economy."
Another 6 percent said "balance the budget."
But 4 percent said the government should "expand health care coverage."
And 4 percent said "cut taxes."
All told, 35 percent mentioned those specific problems. Yet Congress failed to pass even one of 13 regular appropriations bills before recessing last month for the midterm campaign, while lawmakers have made little progress in addressing the deficit.
The Ambivalent Elderly
The deep ambivalence toward government is even more pronounced among the elderly, according to a separate poll by AARP, the senior citizens' advocacy group. Seniors — the most reliable voters and a key political bloc — said they were greatly concerned about the massive $1.3 trillion annual budget deficit and fretted that their children would fare worse financially than they have. But elderly voters vigorously opposed any measures to reduce spending for Social Security or Medicare, two of the government's biggest and fastest growing entitlement programs.
In the AARP survey of likely senior voters, released Wednesday, 91 percent of respondents said they were concerned about the deficit, but almost all AARP members surveyed (95 percent) said it was important that a candidate pledge to protect Social Security as a guaranteed, life-long benefit. That view was essentially identical among Republicans (94 percent), Democrats (98 percent) and ticket-splitters (95 percent).
Moreover, the overwhelming majority of AARP members receiving Medicare health insurance (81 percent) and those younger members not yet eligible for Medicare (86 percent) are worried that a looming 23 percent cut in reimbursements to physicians will reduce their access to a doctor. That doesn't bode well for President Obama's bipartisan deficit commission. The commission's two co-chairmen have warned that Social Security is on a path to insolvency and signaled that any fix should involve both cuts in future benefits and increases in the payroll tax.
Seniors' attitudes also are likely to be bad news for Obama and the Democrats. A Washington Post/Kaiser Family Foundation poll found that among seniors who say they are very interested in the upcoming election, 51 percent prefer to see Republicans in control of the next Congress, while 40 percent say they want Democrats in charge.
"There is no doubt that older Americans of all political stripes continue to strongly support Social Security and want to protect it for both themselves and future generations," said Nancy LeaMond, AARP's executive vice president. Asked whether she saw any contradiction between seniors' concern about the deficit and overwhelming opposition to cuts in Social Security or Medicare, LeaMond replied: "This is another huge disconnect between local punditry and what people across the country feel."
The gap between Republicans and Democrats in Congress also contributes to inaction on what people say they want, according to Gallup panelist Bill Galston of the Brookings Institution. For the first time since political scientists have been looking at Congress, he said, there is "zero ideological overlap" between the Republican and Democratic parties in the Congress. "The most conservative Democrat was a click more liberal than the most liberal Republican," he said.
With politicians all but calling each other names in increasingly divisive campaign races, the image of Congress continues to take a hit. President Obama helped diminish it further by going after senators and representatives in his State of the Union address in January, according to Lydia Saad, senior editor at Gallup. After the speech, she said, Gallup's monthly tracking poll on the approval of Congress, already low, went down even further for Democrats while staying the same for Republicans.
"That set the stage for the enthusiasm gap we see" in the upcoming elections, she said. "In terms of likely voters, Democratic enthusiasm is relatively low. Obama set the tenor that lawmakers were not doing enough."
The USA Today/Gallup poll was based on telephone interviews conducted Sept. 20-21, and has a margin of error of plus or minus 4 percentage points.
---
---
OTHER TIPPING POINT CATEGORIES NOT LISTED ABOVE

19-US PUBLIC POLICY MISCUES

24-RETAIL SALES

26-GLOBAL OUTPUT GAP

31-FOOD PRICE PRESSURES

32-US STOCK MARKET VALUATIONS
---
---



CENTRAL BANKING MONETARY POLICIES, ACTIONS & ACTIVITIES

------------

Fed Wants to Hoodwink Public, Only Fools Itself Baum


If I were a central banker, I would be afraid. If I were a central banker getting ready to embark on another round of quantitative easing, I would be very afraid.




Perhaps Fed chief Ben Bernanke will sort through this tortured logic when he speaks about monetary policy in a low- inflation environment at a Boston Fed conference today. Here's the Cliffs Notes version to help in translation:

"You know the Fed is committed to price stability in the long run. In the short run, we want you to think that we want higher inflation, which we really don't and don't intend to deliver. Just believe what we say, not what we do, and everything will work out fine."

Every time policy makers talk about inflation expectations, I want to know just whose expectations they are targeting. The man on the street? The 14.8 million Americans who are unemployed? Small businesses, which are more concerned about the rising cost of health care and taxes than higher prices? Or is it bond traders' expectations, reflected in the price of Treasury securities? The Fed never makes that clear.

These Fed folks and their academic acolytes need to step away from their models and get out in the real world. (For an alternative view of inflation expectations, see my March 2007 survey.)

Maybe the Fed can fool some of the people some of the time, but it can't fool all of the people all of the time. In the process, policy makers may end up fooling themselves that they can create expectations of a little more inflation without delivering a lot of the real thing.


Investors split over the deflation dilemma FT
Japan-style stagnation or QE-pumped inflation

Japan illustrates conundrum FT

Bernanke might not save US from deflation FT

Fed feels compelled to experiment FT

Treasury bulls bet on deflation and QE2 FT

QE2 will have to encourage risk-taking FT



GENERAL INTEREST

New Gallup Poll Shows Discretionary Spending At All Time Low, Backs Double-Dip Theory BI
FLASH CRASH - HFT - DARK POOLS

MARKET WARNINGS

CURRENCY WARS

Currency War Solved by One Night in Bangkok Pesel

Just as Thailand was on the front lines of Asia's 1997 crisis, it's being flooded by liquidity from Washington, Tokyo and Frankfurt - the increase in currency activism means things will get even uglier as markets go further awry.

There's much chatter about a new Plaza Accord to realign markets. Only, we're a long way from 1985, when the U.S. led the then-Group of Five nations in browbeating Japan to boost the yen. No currency deal matters unless China is the centerpiece, and that's not about to happen.

The currency obsession took on new life following Japan's intervention last month. Since then, developing nations from Thailand to Brazil have redoubled their own efforts. It's telling, though, that exchange rates are a white-hot topic. They are among the only levers many leaders feel they have left.

China's main advantage is cheap labor. If you boost the yuan 20 percent, China will still undercut U.S. manufacturers. Since consumers aren't getting raises and worry about job stability, they want to spend as little as possible for that new refrigerator, sofa or doll house -- products made by China Inc.

Dent China's export machine, and production will shift to Vietnam, Indonesia, Thailand and Bangladesh. Such nuances aren't just lost on the average worker in Iowa, but also congressional candidates who seem determined to outdo their competitors with China bashing. They should focus instead on retooling their economy and education system to compete in a future that belongs more to developing nations than to the traditional elites.

One reason is that the answer to the biggest challenges of our day is structural reform. Currency deals won't make Americans save more, they won't get Chinese to save less and won't make Europe's economies immediately more dynamic.

Another: We're past the time when a handful of rich, largely Western economies could call the shots for the rest. We no longer live in an era when there is firm agreement on how the global economy operates and how it should be led. And to merely blame China here is to oversimplify.

In a world on the brink, one that can't even agree if inflation or deflation is the bigger danger, cooperation is a fragile thing. Now, there are only two true bull markets: gold, which is approaching $1,400 per ounce, and doubt, which is reaching a fever pitch.

Good luck heading off a currency war in such a tense climate.

China's Currency Conundrum Asia Sentinel

Has China built itself into an overcapacity crisis? Do we need an Asian version of the 1985 Paza Accord

Chinese Premier Wen Jiabao is fed up with the pressure for currency revaluation. It would be, he warned Europeans, a disaster for many export companies in China that would send workers back to their villages. "If China saw social and economic turbulence, then it would be a disaster for the world," he added.

But China is not the only nation rigging its currency values. Other nations are also managing currencies, attempting to make them weaker and their products competitive. But as the world's largest exporter with a massive and growing surplus, China is under the spotlight and may have to swallow the bitter pill – one that would perhaps be sweetened if China could persuade its Asian manufacturing partners to adopt a regional currency accord.

China warns US, do not make yuan a 'scapegoat' Telegraph

US-China stoush over yuan valuation brings bubble risk in China Australian

Is the dollar toast? La Monica

Dollar fall sparks stability warnings FT

Q3 EARNINGS

MARKET & GOLD MANIPULATION

AUDIO / VIDEO

QUOTE OF THE WEEK


"The global financial system continues to be unsound in the same way that a Ponzi scheme is unsound: there are not enough cash flows to ultimately service the face value of all the existing obligations over time. A Ponzi scheme may very well be liquid, as long as few people ask for their money back at any given time. But solvency is a different matter - relating to the ability of the assets to satisfy the liabilities."

John Hussman
No Margin of Safety, No Room for Error



BUY ANY BOOK

GET 2 MONTH SUBSCRIPTION TO

MONTHLY MARKET

COMMENTARY
Gordon T Long is not a registered advisor and does not give investment advice. His comments are an expression of opinion only and should not be construed in any manner whatsoever as recommendations to buy or sell a stock, option, future, bond, commodity or any other financial instrument at any time. While he believes his statements to be true, they always depend on the reliability of his own credible sources. Of course, he recommends that you consult with a qualified investment advisor, one licensed by appropriate regulatory agencies in your legal jurisdiction, before making any investment decisions, and barring that, we encourage you confirm the facts on your own before making important investment commitments.ont>
© Copyright 2010 Gordon T Long. The information herein was obtained from sources which Mr. Long believes reliable, but he does not guarantee its accuracy. None of the information, advertisements, website links, or any opinions expressed constitutes a solicitation of the purchase or sale of any securities or commodities. Please note that Mr. Long may already have invested or may from time to time invest in securities that are recommended or otherwise covered on this website. Mr. Long does not intend to disclose the extent of any current holdings or future transactions with respect to any particular security. You should consider this possibility before investing in any security based upon statements and information contained in any report, post, comment or recommendation you receive from him.
FRIDAY
10-15-10
S
M
T
W
T
F
S
1
2
3
4
5
6
7
8
9
10
11
12
13
14
15
16
17
18
19
20
21
22
23
24
25
26
27
28
29
30
31
READING THE RIGHT BOOKS? NO TIME?
WE HAVE IT ANALYZED & INCLUDED IN OUR LATEST RESEARCH PAPERS!
ACCEPTING PRE-ORDERS
---
TIPPING POINTS
1-SOVEREIGN DEBT & CREDIT CRISIS
2-EU BANKING CRISIS
3-BOND BUBBLE
4-STATE & LOCAL GOVERNMENT
5-CENTRAL & EASTERN EUROPE
6-BANKING CRISIS II
7-RISK REVERSAL
8-COMMERCIAL REAL ESTATE
9-RESIDENTIAL REAL ESTATE - PHASE II
10-EXPIRATION FINANCIAL CRISIS PROGRAM
11-PENSION CRISIS
12-CHRONIC UNEMPLOYMENT
13-GOVERNMENT BACKSTOP INSUR.
14-CORPORATE BANKRUPTCY
15-CREDIT CONTRACTION II
16-US FISCAL IMBALANCES
17-CHINA BUBBLE
18-INTEREST PAYMENTS
19-US PUBLIC POLICY MISCUES
20-JAPAN DEBT DEFLATION SPIRAL
21-US RESERVE CURRENCY.
22-SHRINKING REVENUE GROWTH RATE
23-FINANCE & INSURANCE WRITE-DOWNS
24-RETAIL SALES
25-US DOLLAR WEAKNESS
26-GLOBAL OUTPUT GAP
27-CONFIDENCE - SOCIAL UNREST
28-ENTITLEMENT CRISIS
29-IRAN NUCLEAR THREAT
30-OIL PRICE PRESSURES
31-FOOD PRICE PRESSURES
32-US STOCK MARKET VALUATIONS
33-PANDEMIC
34-
S$ RESERVE CURRENCY
35-TERRORIST EVENT
36-NATURAL DISASTER
---
Book Review- Five Thumbs Up for Steve Greenhut's Plunder! Mish