ANALYTICAL SERVICES
---
Fibonacci - W.D. Gann
Elliott Wave - J. M. Hurst
---

Developers of Chaos Theory
& Mandelbrot Generator
Algorithms
APPLICATION FOCUS
---
---
A MUST READ FOR ANY UNDERSTANDING
of the current
GLOBAL MACRO ECONOMIC
ENVIRONMENT
---
---
FREE INTRODUCTORY
MAILING
Current Thesis Advisory
62 pages
EXTEND & PRETEND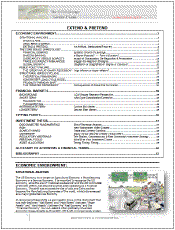 Click page to view Index
Add Promo Code: "Introduction"
in the Subject Heading
The Latest Monthly
MONTHLY MARKET COMMENTARY
12 pages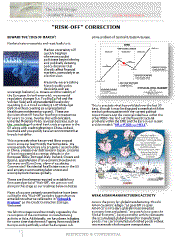 Click page for Front Page
Add Promo Code: "MMU"
in the Subject Heading
---
FREE INTRODUCTORY
ACCESS
FACEBOOK

DAILY TIPPING POINT ARTICLE POSTS
SAMPLE PAGE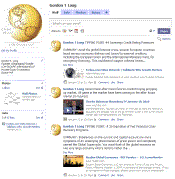 Click page to view Index
Add Promo Code: "Facebook"
in the Subject Heading
---
CUSTOMIZE YOUR RESEARCH EFFORTS
TIPPING POINT
TAG ENGINE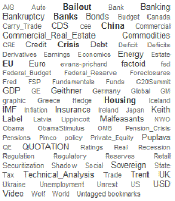 Click page to view Index
Free Access to Our Tag Engine for detailed research behind our Tipping Points.
OVER 1000 ARTICLES INDEXED
each with an
Executive Summary - Abstract
SAMPLE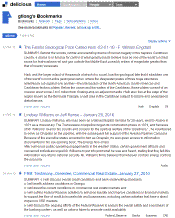 Click page to view Index
Add Promo Code: "Tag Engine"
in the Subject Heading
---
| | |
| --- | --- |
| LATEST PUBLICATIONS | RSS |
COMMENTARY for all articles by Gordon T Long
PRESERVE & PROTECT: The Jaws of Death

The United States is facing both a structural and demand problem - it is not the cyclical recessionary business cycle or the fallout of a credit supply crisis which the Washington spin would have you believe.

It is my opinion that the Washington political machine is being forced to take this position, because it simply does not know what to do about the real dilemma associated with the implications of the massive structural debt and deficits facing the US. This is a politically dangerous predicament because the reality is we are on the cusp of an imminent and significant collapse in the standard of living for most Americans.

The politicos' proven tool of stimulus spending, which has been the silver bullet solution for decades to everything that has even hinted of being a problem, is clearly no longer working. Monetary and Fiscal policy are presently no match for the collapse of the Shadow Banking System. A $2.1 Trillion YTD drop in Shadow Banking Liabilities has become an insurmountable problem for the Federal Reserve without a further and dramatic increase in Quantitative Easing. The fallout from this action will be an intractable problem which we will face for the next five to eight years, resulting in the "Jaws of Death" for the American public. READ MORE

PRESERVE & PROTECT: Mapping the Tipping Points

The economic news has turned decidedly negative globally and a sense of 'quiet before the storm' permeates the financial headlines. Arcane subjects such as a Hindenburg Omen now make mainline news. The retail investor continues to flee the equity markets and in concert with the institutional players relentlessly pile into the perceived safety of yield instruments, though they are outrageously expensive by any proven measure. Like trying to buy a pump during a storm flood, people are apparently willing to pay any price. As a sailor it feels like the ominous period where the crew is fastening down the hatches and preparing for the squall that is clearly on the horizon. Few crew mates are talking as everyone is checking preparations for any eventuality. Are you prepared?

What if this is not a squall but a tropical storm, or even a hurricane? Unlike sailors the financial markets do not have the forecasting technology to protect it from such a possibility. Good sailors before today's technology advancements avoided this possibility through the use of almanacs, shrewd observation of the climate and common sense. It appears to this old salt that all three are missing in today's financial community.

Looking through the misty haze though, I can see the following clearly looming on the horizon.

Since President Nixon took the US off the Gold standard in 1971 the increase in global fiat currency has been nothing short of breath taking. It has grown unchecked and inevitably became unhinged from world industrial production and the historical creators of real tangible wealth. READ MORE
---
READER ROADMAP - 2010 TIPPING POINTS aid to positioning COMMENTARY
Last Update: 10/09/2010 05:57 AM
SCHEDULE: 1st Pass: 5:30AM EST, 2nd Pass: 8:00 AM, 3rd Pass 10:30 AM. Last Pass 5:30 PM


Complete Legend to the Right, Top Items below.
Articles with highlights, graphics and any pertinent analysis found below.

1-SOVEREIGN DEBT

2-EU BANKING CRISIS
3-BOND BUBBLE

4-STATE & LOCAL GOVERNMENT

5-CENTRAL & EASTERN EUROPE
6-BANKING CRISIS II
7-RISK REVERSAL

8-COMMERCIAL REAL ESTATE

9-RESIDENTIAL REAL ESTATE - PHASE II
10-EXPIRATION FINANCIAL CRISIS PROGRAM
11-PENSION CRISIS

12-CHRONIC UNEMPLOYMENT

13-GOVERNMENT BACKSTOP INSUR.
14-CORPORATE BANKRUPTCY
10-08-10
GEO-POLITICAL TENSIONS - ISRAEL / KOREA / IRAN
IRAN
ISREAL
KOREA
1- SOVEREIGN DEBT & CREDIT CRISIS
4- STATE & LOCAL GOVERNMENT
Calif. budget plan relies on accounting maneuvers AP
It relies on a series of assumptions and accounting maneuvers that in all likelihood will punt many of this year's budget problems to the next governor.
Christie Scraps Tunnel Project WSJ
New Jersey Gov. Chris Christie killed a long-planned rail tunnel under the Hudson River on Thursday, saying his cash-strapped state couldn't afford its share of the potential $14 billion price tag.
5- CENTRAL & EASTERN EUROPE
IMF Calls for Trillions More in Huge New Round of Bank Bailouts
Washington's Blog

The IMF is calling for a huge new round of bank bailouts. As the Telegraph noted yesterday:

Lenders across Europe and the US are facing a $4 trillion refinancing hurdle in the coming 24 months and many still need to recapitalise, the Washington-based organisation said in its Global Financial Stability Report. Governments will have to inject fresh equity into banks – particularly in Spain, Germany and the US – as well as

prop up their funding structures

by extending emergency support.
Prop up their funding structures? Virtually all leading independent economists have said that the too big to fails must be broken up, or the economy won't be able to recover, and that smaller banks actually lend more into the economy than the mega-banks (and see this).

And the leading monetary economist told the Wall Street Journal that this was

not

a liquidity crisis, but an insolvency crisis. She said that Bernanke is fighting the last war, and is taking the

wrong approach

. Nobel economist Paul Krugman and leading economist James Galbraith largely agree. The Telegraph continues:
"Progress toward global financial stability has experienced a setback since April ... [due to] the recent

turmoil in sovereign debt markets

," the IMF said. "The global financial system is still in a period of significant uncertainty and remains the Achilles' heel of the economic recovery."
Turmoil in sovereign debt markets necessitating another round of bailouts? This is amusing, given that it was the

last round of bailouts

which caused the sovereign debt crisis in the first place. Specifically, the Bank for International Settlements – often described as a central bank for central banks (BIS) – slammed the failure of the Fed and other central banks to force companies to write off bad debts years ago. BIS also warned that the Fed and other central banks were simply transferring risk from private banks to governments, which could lead to a sovereign debt crisis.

That

is what caused the sovereign debt crisis in the first place! And BIS cautioned that bailouts could harm the economy (as did the former head of the Fed's open market operations).


The Telegraph continues:
Although banks have recognised all but $550bn of the

$2.2 trillion

of bad debts the IMF estimates needed to be written off between 2007 and 2010, they are still facing a looming funding shock that will need state support. "Nearly $4 trillion of bank debt will need to be rolled over in the next 24 months," the report says.
$2.2 trillion? In reality, Tyler Durden, Mike Shedlock, Edward Harrison, Reggie Middleton, Max Keiser and many other savvy financial commentators would put the number closer to $20-40 trillion in bad debts. And they say that one of the main problems with the world economy is that the banks are hiding the real amounts of their debts (and the fact that they are totally insolvent), so that they can have the taxpayers bail give them a number of bailouts. In other words, the big banks are saying, "The economy is unexpectedly not doing well, so we need another bailout." And the banks and their water-carriers in the central banks, IMF and other agencies will repeatedly say the same thing over a number of years to slowly get the banks' $20-40 trillion dollars worth of debt mopped up by the taxpayer.

See how that works? If people knew that the giant banks have created a black hole of debt large enough to suck most of the world economy into it, and that the debt was created through fraud and wild gambling and speculation, demands to break up the giant banks and imprison their management would be overwhelming. So they hide it.

Instead, they leak out a little information about their debt in dribs and drabs over the course of many months and years, acting surprised that there's still debt on their books due to "unexpected" conditions in the economy. The party line is and will continue to be that these conditions aren't their fault, but are due to the bad housing market, or unemployment, or other conditions "out there in the economy" and not of their making. And, of course, bailouts are needed to deal with these "unforeseen" events. Sound far-fetched?

Remember, the largest U.S. banks have

repeatedly

gone bankrupt due to wild speculation, and the government helped to cover it up. Many top analysts have said the U.S. banks are insolvent (see this, for example). And the big banks have hidden huge liabilities in "off balance sheet" accounts.Continuing on:
The IMF adds: "Without further bolstering of balance sheets, banking systems remain susceptible to funding shocks that could

intensify deleveraging pressures

and place a further drag on public finances and the recovery."
Intensify deleveraging pressures? Deleveraging is what we

need

to stabilize the economy. As I've previously noted:
The New York Federal published a report in July entitled "The Shadow Banking System: Implications for Financial Regulation".

One of the main conclusions of the report is that leverage undermines financial stability:

Securitization was intended as a way to transfer credit risk to those better able to absorb losses, but instead it increased the fragility of the entire financial system by allowing banks and other intermediaries to "leverage up" by buying one another's securities. In the new, post-crisis financial system, the role of securitization will likely be held in check by more stringent financial regulation and by the recognition that it is important to prevent excessive leverage and maturity mismatch, both of which can undermine financial stability.

And as a former economist at the New York Fed, Richard Alford, wrote recently:


On Friday, William Dudley, President of FRBNY, gave an excellent presentation on the financial crisis. The speech was a logically-structured, tightly-reasoned, and succinct retrospective of the crisis. It took one step back from the details and proved a very useful financial sector-wide perspective. The speech should be read by everyone with an interest in the crisis. It highlights the often overlooked role of leverage and maturity mismatches even as its stated purpose was examining the role of liquidity. While most analysts attributed the crisis to either specific instruments, or elements of the de-regulation, or policy action,

Dudley correctly identified the causes of the crisis as the excessive use of leverage

and maturity mismatches embedded in financial activities carried out off the balance sheets of the traditional banking system. The body of the speech opens with: "..

this crisis was caused by the rapid growth of the so-called shadow banking system

over the past few decades and its remarkable collapse over the past two years."

In fact, every independent economist has said that too much leverage was one of the main causes of the current economic crisis.Federal Reserve Bank of San Francisco President Janet Yellen said recently that it's "far from clear" whether the Fed should use interest rates to stem a surge in financial leverage, and urged further research into the issue."Higher rates than called for based on purely macroeconomic conditions may help forestall a potentially damaging buildup of leverage and an asset-price boom".
And as Nouriel Roubini said last year,"This is a crisis of solvency ... But true deleveraging has not begun yet because the losses of financial institutions have been socialized". I.e. that last round of bailouts prevented deleveraging. And remember, money from the last round of bailouts wasn't exactly used for the best purposes as far as the economy is concerned. As I pointed out in May:
The $700 billion dollar TARP bailout was a massive bait-and-switch. The government

said

it was doing it to soak up toxic assets, and then switched to saying it was needed to free up lending. It didn't do that either. Indeed, the Fed doesn't want the banks to lend.

As I wrote in March 2009:
The bailout money is just going to line the pockets of the wealthy, instead of helping to stabilize the economy or even the companies receiving the bailouts:

A lot of the bailout money is going to the failing companies' shareholders

Indeed, a leading progressive economist says that the true purpose of the bank rescue plans is "a massive redistribution of wealth to the bank shareholders and their top executives"

The Treasury Department

encouraged

banks to use the bailout money to buy their competitors, and pushed through an amendment to the tax laws which rewards mergers in the banking industry (this has caused a lot of companies to bite off more than they can chew, destabilizing the acquiring companies)

And as the New York Times notes, "Tens of billions of [bailout] dollars have merely passed through A.I.G. to its derivatives trading partners".

***
In other words, through a little game-playing by the Fed, taxpayer money is going

straight into

the pockets of investors in AIG's credit default swaps and is not even really stabilizing AIG
New Rules on Bank Breakups
WSJ

The FDIC is expected to outline rules for seizing and dismantling a large financial firm that could allow some creditors to get a better deal than others in limited cases.
U.S. Tells HSBC to Improve Oversight
WSJ

The FDIC is expected to outline rules for seizing and dismantling a large financial firm that could allow some creditors to get a better deal than others in limited cases.
Fear undermines America's recovery FT (Greenspan)
8- COMMERCIAL REAL ESTATE
9-RESIDENTIAL REAL ESTATE - PHASE II
Chris Whalen's Terrifying Presentation On The 2011 Foreclosure Crisis
BI

Chris Whalen has doubled his warning about the coming banking bloodbath.
At a Thursday conference with Nouriel Roubini, Institutional Risk Analytics' Whalen said the foreclosure crisis would make 2008 look like a cakewalk (via Prag Cap):
The U.S. banking industry is entering a new period of crisis where operating costs are rising dramatically due to foreclosures and defaults. We are less than Ľ of the way through the foreclosure process.
The recent suspension of foreclosure filings is just the beginning, Whalen says.
The largest U.S. banks remain insolvent and must continue to shrink. Failure by the Obama Administration to restructure the largest banks during 2007‐2009 period only means that this process is going to occur over next three to five years –whether we like it or not.
The issue is recognizing existing losses ‐‐ not if a loss occurred. Impending operational collapse of some of the largest U.S. banks will serve as the catalyst for re‐creation of RFC‐type liquidation vehicle(s) to handle the operational task of finally deflating the subprime bubble.
Mortgage Rates Fall to Record Low of 4.27 Percent AP
Bank foreclosure cover seen in bill at Obama's desk Reuters
Why Are Distressed Homeowners Still Paying Their Mortgage WSJ
10- EXPIRATION FINANCIAL CRISIS PROGRAM
11- PENSION & ENTITLEMENTS CRISIS
Jobless Claims in U.S. Decreased 11,000 Last Week to 445,000
BL


Volcker Says Nations May Face Prolonged Unemployment
BL


Gallup Finds U.S. Unemployment at 10.1% in September
Gallup

Unemployment, as measured by Gallup without seasonal adjustment, increased to 10.1% in September -- up sharply from 9.3% in August and 8.9% in July. Much of this increase came during the second half of the month -- the unemployment rate was 9.4% in mid-September -- and therefore is unlikely to be picked up in the government's unemployment report on Friday.
Underemployment shows a more modest increase to 18.8% in September from 18.6% in August, though it is up from 18.4% in July. Underemployment peaked at 20.4% in April and has yet to fall below 18.3% this year.
The government's final unemployment report before the midterm elections is based on job market conditions around mid-September. Gallup's modeling of the unemployment rate is consistent with Tuesday's ADP report of a decline of 39,000 private-sector jobs, and indicates that the government's national unemployment rate in September will be in the 9.6% to 9.8% range. This is based on Gallup's mid-September measurements and the continuing decline Gallup is seeing in the U.S. workforce during 2010.
However, Gallup's monitoring of job market conditions suggests that there was a sharp increase in the unemployment rate during the last couple of weeks of September. It could be that the anticipated slowdown of the overall economy has potential employers even more cautious about hiring. Some of the increase could also be seasonal or temporary.
Further, Gallup's underemployment measure suggests that the percentage of workers employed part time but looking for full-time work is declining as the unemployment rate increases. To some degree, this may reflect a reduced company demand for new part-time employees. For example, employers may be converting some existing part-time workers to full time when they are needed as replacements, but may not in turn be hiring replacement part-time workers. Another explanation may relate to the shrinkage of the workforce, as some employees who have taken part-time work in hopes of getting full-time jobs get discouraged and drop out of the workforce completely -- going back to school to enhance their education, for example, instead of doing part-time work. It is even possible that some workers may find unemployment insurance a better alternative than part-time work with little prospect of going full time.
Regardless, the sharp increase in the unemployment rate during late September does not bode well for the economy during the fourth quarter, or for holiday sales. In this regard, it is essential that the Federal Reserve and other policymakers not be misled by Friday's jobs numbers. The jobs picture could be deteriorating more rapidly than the government's job release suggests.
13- GOVERNMENT BACKSTOP INSURANCE
AIG's Real Numbers Still Shrouded in Secrecy Weil
14- CORPORATE BANKRUPTCIES

GE Closes Last Incandescent Light Bulb Plant, Jobs Sent to China Heartland

'Don't force China to appreciate its currency' China Daily


Wen said whenever some countries have been in extreme crisis and difficulties, China has stepped in to help them stabilize their debt. "I've promised to deliver more help when these countries need (it)"




19- PUBLIC POLICY MISCUES
---
---
OTHER TIPPING POINT CATEGORIES NOT LISTED ABOVE

19-US PUBLIC POLICY MISCUES

24-RETAIL SALES

26-GLOBAL OUTPUT GAP

31-FOOD PRICE PRESSURES

32-US STOCK MARKET VALUATIONS
---
---



GENERAL INTEREST

IMF says 'few signs' metals supply can keep pace with demand Mining Weekly

Noonan- Revolt of the Accountants WSJ

Washington is turning America into Paperwork Nation.

FLASH CRASH - HFT - DARK POOLS

MARKET WARNINGS

Insider selling may threaten rally TheStreet

CURRENCY WARS

Currency warsContinuation of policy by other means FT

Currency Wars: The Phantom Menace Merk

Trichet Weighs In on Currency Wars WSJ

G-20's `Mega-Trend' Interventions Risk Protectionist Reprisals BL
The race for cheaper currencies may have only just begun...

War is Hell Economist


The world's central banks are at war. What does that mean for the rest of us?


Race to the bottom in currency markets MW

Euro to $1.50 by Year End? CNBC

Jim Bianco Says U.S. Dollar Is `Destined to Go Down' BL Video

The World Monetary Earthquake - The Dash From Cash Hinde Capital

World Bank, IMF at odds over hot money flows Reuters

Dollar's Fall Roils World as IMF Meets WSJ

The dollar hit fresh lows against several currencies Thursday, raising pressure on global leaders to address worsening tensions among countries vying to keep their currencies weak and exports competitive.

The relentless rise of currencies from the Japanese yen to the Australian dollar is threatening to derail economic recoveries and global cooperation. In the six weeks since the Federal Reserve began discussing the prospect of further easing monetary policy, the dollar has fallen 7% against a basket of currencies.

Amid chatter of "currency wars" among countries trying to keep their currencies weak, some investors are speculating it will take an agreement by governments around the world to manage the dollar's decline. That, they speculate, would happen in concert with a push for China to allow its currency to rise faster. Some are harking back to the 1985 Plaza Accord among major industrialized nations, in which Japan agreed to allow its currency to appreciate. They see it as a possible framework for engineering an orderly decline in the dollar and avoiding potentially destabilizing trade fights.
MARKET & GOLD MANIPULATION

AUDIO / VIDEO

QUOTE OF THE WEEK


"Within a single week 25 nations have deliberately slashed the values of their currencies. Nothing quite comparable with this has ever happened before in the history of the world."

Ben Davies, CEO of Hinde Capital

BUY ANY BOOK

GET 2 MONTH SUBSCRIPTION TO

MONTHLY MARKET

COMMENTARY
Gordon T Long is not a registered advisor and does not give investment advice. His comments are an expression of opinion only and should not be construed in any manner whatsoever as recommendations to buy or sell a stock, option, future, bond, commodity or any other financial instrument at any time. While he believes his statements to be true, they always depend on the reliability of his own credible sources. Of course, he recommends that you consult with a qualified investment advisor, one licensed by appropriate regulatory agencies in your legal jurisdiction, before making any investment decisions, and barring that, we encourage you confirm the facts on your own before making important investment commitments.ont>
© Copyright 2010 Gordon T Long. The information herein was obtained from sources which Mr. Long believes reliable, but he does not guarantee its accuracy. None of the information, advertisements, website links, or any opinions expressed constitutes a solicitation of the purchase or sale of any securities or commodities. Please note that Mr. Long may already have invested or may from time to time invest in securities that are recommended or otherwise covered on this website. Mr. Long does not intend to disclose the extent of any current holdings or future transactions with respect to any particular security. You should consider this possibility before investing in any security based upon statements and information contained in any report, post, comment or recommendation you receive from him.
FRIDAY
10-08-10
S
M
T
W
T
F
S
1
2
3
4
5
6
7
8
9
10
11
12
13
14
15
16
17
18
19
20
21
22
23
24
25
26
27
28
29
30
31
READING THE RIGHT BOOKS? NO TIME?
WE HAVE IT ANALYZED & INCLUDED IN OUR LATEST RESEARCH PAPERS!
ACCEPTING PRE-ORDERS
---
TIPPING POINTS
1-SOVEREIGN DEBT & CREDIT CRISIS
2-EU BANKING CRISIS
3-BOND BUBBLE
4-STATE & LOCAL GOVERNMENT
5-CENTRAL & EASTERN EUROPE
6-BANKING CRISIS II
7-RISK REVERSAL
8-COMMERCIAL REAL ESTATE
9-RESIDENTIAL REAL ESTATE - PHASE II
10-EXPIRATION FINANCIAL CRISIS PROGRAM
11-PENSION CRISIS
12-CHRONIC UNEMPLOYMENT
13-GOVERNMENT BACKSTOP INSUR.
14-CORPORATE BANKRUPTCY
15-CREDIT CONTRACTION II
16-US FISCAL IMBALANCES
17-CHINA BUBBLE
18-INTEREST PAYMENTS
19-US PUBLIC POLICY MISCUES
20-JAPAN DEBT DEFLATION SPIRAL
21-US RESERVE CURRENCY.
22-SHRINKING REVENUE GROWTH RATE
23-FINANCE & INSURANCE WRITE-DOWNS
24-RETAIL SALES
25-US DOLLAR WEAKNESS
26-GLOBAL OUTPUT GAP
27-CONFIDENCE - SOCIAL UNREST
28-ENTITLEMENT CRISIS
29-IRAN NUCLEAR THREAT
30-OIL PRICE PRESSURES
31-FOOD PRICE PRESSURES
32-US STOCK MARKET VALUATIONS
33-PANDEMIC
34-
S$ RESERVE CURRENCY
35-TERRORIST EVENT
36-NATURAL DISASTER
---
Book Review- Five Thumbs Up for Steve Greenhut's Plunder! Mish