ANALYTICAL SERVICES
---
Fibonacci - W.D. Gann
Elliott Wave - J. M. Hurst
---

Developers of Chaos Theory
& Mandelbrot Generator
Algorithms
APPLICATION FOCUS
---
---
A MUST READ FOR ANY UNDERSTANDING
of the current
GLOBAL MACRO ECONOMIC
ENVIRONMENT
---
---
FREE INTRODUCTORY
MAILING
Current Thesis Advisory
62 pages
EXTEND & PRETEND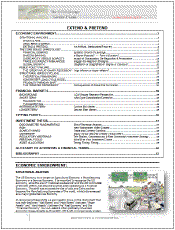 Click page to view Index
Add Promo Code: "Introduction"
in the Subject Heading
The Latest Monthly
MONTHLY MARKET COMMENTARY
12 pages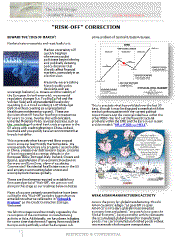 Click page for Front Page
Add Promo Code: "MMU"
in the Subject Heading
---
FREE INTRODUCTORY
ACCESS
FACEBOOK

DAILY TIPPING POINT ARTICLE POSTS
SAMPLE PAGE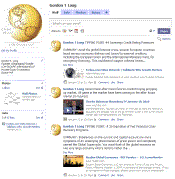 Click page to view Index
Add Promo Code: "Facebook"
in the Subject Heading
---
CUSTOMIZE YOUR RESEARCH EFFORTS
TIPPING POINT
TAG ENGINE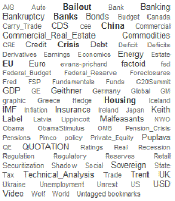 Click page to view Index
Free Access to Our Tag Engine for detailed research behind our Tipping Points.
OVER 1000 ARTICLES INDEXED
each with an
Executive Summary - Abstract
SAMPLE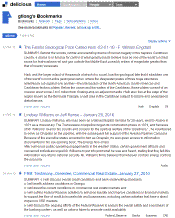 Click page to view Index
Add Promo Code: "Tag Engine"
in the Subject Heading
---
| | |
| --- | --- |
| LATEST PUBLICATIONS | RSS |
COMMENTARY for all articles by Gordon T Long
PRESERVE & PROTECT: The Jaws of Death

The United States is facing both a structural and demand problem - it is not the cyclical recessionary business cycle or the fallout of a credit supply crisis which the Washington spin would have you believe.

It is my opinion that the Washington political machine is being forced to take this position, because it simply does not know what to do about the real dilemma associated with the implications of the massive structural debt and deficits facing the US. This is a politically dangerous predicament because the reality is we are on the cusp of an imminent and significant collapse in the standard of living for most Americans.

The politicos' proven tool of stimulus spending, which has been the silver bullet solution for decades to everything that has even hinted of being a problem, is clearly no longer working. Monetary and Fiscal policy are presently no match for the collapse of the Shadow Banking System. A $2.1 Trillion YTD drop in Shadow Banking Liabilities has become an insurmountable problem for the Federal Reserve without a further and dramatic increase in Quantitative Easing. The fallout from this action will be an intractable problem which we will face for the next five to eight years, resulting in the "Jaws of Death" for the American public. READ MORE

PRESERVE & PROTECT: Mapping the Tipping Points

The economic news has turned decidedly negative globally and a sense of 'quiet before the storm' permeates the financial headlines. Arcane subjects such as a Hindenburg Omen now make mainline news. The retail investor continues to flee the equity markets and in concert with the institutional players relentlessly pile into the perceived safety of yield instruments, though they are outrageously expensive by any proven measure. Like trying to buy a pump during a storm flood, people are apparently willing to pay any price. As a sailor it feels like the ominous period where the crew is fastening down the hatches and preparing for the squall that is clearly on the horizon. Few crew mates are talking as everyone is checking preparations for any eventuality. Are you prepared?

What if this is not a squall but a tropical storm, or even a hurricane? Unlike sailors the financial markets do not have the forecasting technology to protect it from such a possibility. Good sailors before today's technology advancements avoided this possibility through the use of almanacs, shrewd observation of the climate and common sense. It appears to this old salt that all three are missing in today's financial community.

Looking through the misty haze though, I can see the following clearly looming on the horizon.

Since President Nixon took the US off the Gold standard in 1971 the increase in global fiat currency has been nothing short of breath taking. It has grown unchecked and inevitably became unhinged from world industrial production and the historical creators of real tangible wealth. READ MORE
---
READER ROADMAP - 2010 TIPPING POINTS aid to positioning COMMENTARY
Last Update: 10/04/2010 05:29 AM
SCHEDULE: 1st Pass: 5:30AM EST, 2nd Pass: 8:00 AM, 3rd Pass 10:30 AM. Last Pass 5:30 PM


Complete Legend to the Right, Top Items below.
Articles with highlights, graphics and any pertinent analysis found below.

1-SOVEREIGN DEBT

2-EU BANKING CRISIS
3-BOND BUBBLE

4-STATE & LOCAL GOVERNMENT

5-CENTRAL & EASTERN EUROPE
6-BANKING CRISIS II
7-RISK REVERSAL

8-COMMERCIAL REAL ESTATE

9-RESIDENTIAL REAL ESTATE - PHASE II
10-EXPIRATION FINANCIAL CRISIS PROGRAM
11-PENSION CRISIS

12-CHRONIC UNEMPLOYMENT

13-GOVERNMENT BACKSTOP INSUR.
14-CORPORATE BANKRUPTCY
10-02-10
GEO-POLITICAL TENSIONS - ISRAEL / KOREA / IRAN
IRAN
ISREAL
KOREA
1- SOVEREIGN DEBT & CREDIT CRISIS
U.S. to issue travel alert for Europe MSNBC
The Obama administration will issue a travel alert Sunday for U.S. citizens to be vigilant at public places in Europe due to new al-Qaida threats.
GREECE
China's Wen offers to buy Greek debt Reuters
China offered on Saturday to buy Greek government bonds when Athens resumes issuing, in a show of support for the country whose debt burden pushed the euro zone into crisis and required an international bailout.
Premier Wen Jiabao made the offer at the start of a two-day visit to Greece, his first stop on a tour of Europe, and also said he wanted to boost shipping and trade ties with Athens, underscoring Beijing's use of economic strength to win friends.
"With its foreign exchange reserve, China has already bought and is holding Greek bonds and will keep a positive stance in participating and buying bonds that Greece will issue," Wen said, speaking through an interpreter.
"China will undertake a great effort to support euro zone countries and Greece to overcome the crisis."
SPAIN
GERMANY
FRANCE
UK
IRELAND
Irish finance minister ridiculed by City Telegraph

As the call descended into chaos, with one participant heard to say "this is the worst conference call ever", Citigroup officials shut down the line.

JAPAN
Retail investors poured over $375 billion into bond mutual funds last year and another $230 billion thus far in 2010—even as interest rates have shriveled toward zero and the risk of future losses has risen. Households also have yanked roughly $70 billion out of U.S. equity funds this year, though the stock market has gained 4%.

Retail investors certainly don't have a good track record when it comes to buying bond funds en masse. They pumped tens of billions of dollars into them in early 1987, right before rates shot up and bonds got pounded; the same thing happened in 1994.

On Sept. 10, 2008, before the collapse of Lehman Brothers, the Federal Reserve held $480 billion in U.S. Treasury securities. By the end of 2009, the Fed held $1.84 trillion—including $1.2 trillion in mortgage-related securities that the central bank bought up to keep the financial system from imploding.

Since spring, the Fed has essentially stopped buying, but it still holds $2.04 trillion in bonds, up $1.5 trillion from the end of 2008. This massive buying, nearly triple the amount that retail investors added to bond funds over the same period, has helped drive interest rates to near-record lows

Meanwhile, foreign investors have bought $373 billion of Treasury debt so far this year, or nearly 60% more than U.S. households have put into all bond funds combined. If anybody is to blame for a bond bubble, it isn't Joe Schmo; it's Uncle Sam, with some help from overseas.

"The Fed has effectively been taxing money-market funds [by cutting short-term interest rates] to recapitalize the financial system and to make things easier on borrowers," says Dan Dektar, chief investment officer at Smith Breeden Associates. What they (retail) have been doing is responding rationally by moving out of money-market funds. Nearly $500 billion has come out of money funds so far in 2010. Thus, it seems, most people aren't selling off their stock funds to buy long-term bond funds. They are getting out of money markets and inching into short-term and intermediate bond funds.

20% of all mutual-fund assets were in bond funds as of the end of last year; as of the end of August, that had risen to 24%.
4- STATE & LOCAL GOVERNMENT
Harrisburg Seeks State Oversight of Finances WSJ
Harrisburg, Pa., warning that it "stands on the precipice of a full-blown financial crisis," asked Friday for state help in repairing its finances. Mayor Linda Thompson said she has asked state officials to declare the capital city a distressed municipality under a 1987 state law that offers state help to financially ailing municipalities.

The program, known colloquially as Act 47, offers guidance on recovery plans, grants, loans and other forms of assistance. Nineteen cities and other local governments, the largest of which is Pittsburgh, are currently in the program.

Ms. Thompson, whose city is wrangling with $288 million in incinerator debt, said seeking state help is only one step toward resolving Harrisburg's problems, and that "there are many difficult steps to come." A city news release announcing the request was blunt in its description of how deep a hole Ms. Thompson and other officials face, stating that a "looming cash shortfall" threatens its ability to meet payroll and pay vendors.

In a statement, Pennsylvania Governor Ed Rendell said: "The mayor has taken a responsible action in pursuing this course." He added the city of Harrisburg faces a "difficult challenge" and " everyone has to leave their agenda at the door and work out something that makes sense to restore the city's credibility."To qualify for state aid under Act 47, a local government has to first be designated as distressed, meeting at least one of a number of criteria, like skipping a bond payment or missing payroll for 30 days. Ms. Thompson noted that the city has skipped some payments on its incinerator bond. Harrisburg faces a lawsuit over the missed payments, and is grappling as well with a $4.5 million budget deficit this year. The decision to seek state aid comes after months of political squabbling over how to deal with the city's crisis. The city council voted Tuesday to hire a bankruptcy adviser and rejected state grants to pay for a different adviser selected by the mayor to develop ways to fix its finances.

Harrisburg's mayor opposes bankruptcy, as does Mr. Rendell. He urged the city against it when he announced state aid last month that narrowly averted a general obligation bond default by the city. As part of that aid, Mr. Rendell provided $850,000 in loans and grants to pay for a financial consulting firm, Scott Balice Strategies, that Ms. Thompson had selected in August. In rejecting that aid, the council said the firm wasn't properly vetted. Political sparring has complicated matters for the city, where nearly one-third of 47,000 residents live below the poverty level.

Earlier this week, the city's 577 workers nearly missed receiving their paychecks because of a standoff between the mayor and the elected city controller, Dan Miller. Alan Schankel, managing director at the financial firm Janney Montgomery Scott in Philadelphia, said bond-market participants should see the decision to seek out Act 47 assistance as a positive development. "It's not bankruptcy, which in theory is a bondholder's nightmare," he said. "It is an in-place process to address distressed situations." Matt Fabian, managing director at Municipal Market Advisors in Westport, Conn., said the fact that so many other Pennsylvania cities are operating under Act 47—including Scranton and Reading as well as Pittsburgh—means there's less of a stigma to it than a municipal bankruptcy. "It requires outside experts, grants to pay those experts, and gives better revenue and spending options to the city management," Mr. Fabian said. "The weak point is that city management remains largely in control, and this, as we've seen, has been the crux of Harrisburg's problems."
Schwarzenegger vetoes bills on pension limits LA Times
Is Mish right and the unions control state and local government?
vetoed:
1- A measure barring municipal employment contracts with automatic pay raises and
2- Legislation that would cap pensions.

In vetoing the Bell-inspired bill restricting pay raises in employment contracts, Schwarzenegger wrote: "I share the public outrage expressed over the abuses attributed to the city of Bell's management of employee contracts. Assembly Bill 827 presents good public policy in that it provides transparency with regards to some municipal personnel contracts, but it should be applied to all public employees, including labor union members and state employees."

The bill to cap the amount of pay that can be used for calculating pensions was not real pension reform, the governor wrote in his veto message. "I am still hopeful that the Legislature will pass an acceptable bill that addresses the real cost issues that have driven up the liability in public pension systems. For these reasons, I am unable to sign this bill," he wrote.
Robert Rizzo - City Manager, Bell -- Salary with 12% annual escalators and 70% pension guarantee: $787,637
This mugshot was taken after Rizzo's DUI arrest last spring.
5- CENTRAL & EASTERN EUROPE
Florida bank is 128th failure of 2010
MW
FDIC
8- COMMERCIAL REAL ESTATE
9-RESIDENTIAL REAL ESTATE - PHASE II
Bank of America Suspends Foreclosures WSJ
At the root of all three announcements are "robo-signers," middle managers who sign affidavits that allow banks to repossess homes that are in default, without properly reviewing the loan documents. One GMAC employee, Jeffrey Stephan, admitted in depositions that he authorized up to 10,000 foreclosures a month without seeing the files associated with them. At Chase, Beth Ann Cottrell, a robo-signer in Ohio, told a lawyer in a sworn deposition that she signed off on about 18,000 foreclosure affidavits and other documents a month without reviewing all the files.
10- EXPIRATION FINANCIAL CRISIS PROGRAM
11- PENSION & ENTITLEMENTS CRISIS
Families Wait for Aid to Shop
WSJ

13- GOVERNMENT BACKSTOP INSURANCE
14- CORPORATE BANKRUPTCIES
Corporate debt binge accelerates in September MW
19- PUBLIC POLICY MISCUES
OBAMACARE LEGISLATION IS FLAWED
McDonald's May Drop Health Plan WSJ
McDonald's, in a memo to federal officials, said "it would be economically prohibitive for our carrier to continue offering" the mini-med plan unless it got an exemption from the requirement to spend 80% to 85% of premiums on benefits. Officials said McDonald's would probably have to hit the 85% figure, which applies to larger group plans. Its insurer, BCS Insurance Group of Oak Brook Terrace, Ill., declined to comment.


Without Coverage
Some options for low-wage workers if they don't get health insurance on the job
Under current system:
May be eligible for Medicaid, the federal-state program for the poor, especially families with children

Can purchase private insurance on individual market, but premiums are likely to be too costly n Hospital emergency rooms must treat all comers without regard to ability to pay.

Some 1,200 federally funded community health centers offer low-cost basic care.
Starting in 2014 under health overhaul:
Everyone with income up to 133% of federal poverty level will be eligible for Medicaid. (Poverty level for individual is $10,830 in 2010.)

People with income between 133% and 400% of poverty level will be eligible for subsidized health insurance. Premiums are capped at 2% of income for those at the lowest end of that scale and 9.5% of income at the highest end.

Additional $11 billion spent on community health centers
Obama health care reform imposes 3.8% tax on all income from home sales and home rental income BLN
The news about Obama's health care reform just keeps getting worse -- and we only find these things long after the bill has passed, of course. The newest revelation concerns a 3.8% tax on income from home sales and home rentals which will go into effect in 2013. (Note: This story has been updated to clarify who the 3.8% tax impacts, see below.)

Depending on your income level, this could end up costing you thousands of dollars from the sale of a home (even if you're a middle-class income earner). It would also place a tax burden on all rental income from any home you might rent out to others.

How could this be? Because the new health care bill imposes a 3.8% tax on "unearned income" above a certain threshold (see below), which includes income from any source that you aren't directly working for. This includes interest you receive on a savings account, dividends from stocks, rental income from a property you own, social security income, unemployment checks, child support and of course income from home sales.

While this tax is supposed to be targeted to "the rich" with a threshold of $250,000 in unearned income, it can very easily hit middle-class income families who sell a house with a gain, forcing them to pay the 3.8% on a portion of their gain.

There is a lot of debate on the 'net about who this affects and exactly how this is calculated. That's actually part of the problem: Sorting out what the law actually says is a bit of an accounting nightmare. As Nancy Pelosi said, "We have to pass the bill so that you can find out what is in it..."

As an article on Spokesman.com explains: "Middle-income people must pay the full tax even if they are 'rich' for only one day -- the day they sell their house and buy a new one."

For further clarification, see http://www.spokesman.com/stories/20... which states, "ObamaCare imposes a 3.8 percent annual tax on investment income of individuals making $200,000 or more and on families making $250,000 or more. The new tax is not indexed to inflation, so more people will fall under it each year. Seniors on fixed incomes and people with IRAs and 401(k) plans will be hit particularly hard."

Emanuel Makes Departure Official WSJ
The Chicago "Cook County" Machine
President Barack Obama on Friday officially announced the departure of Rahm Emanuel as chief of staff, calling him a selfless public leader and friend. Mr. Emanuel, who is exploring a bid for Chicago mayor, said he intended to leave the White House with the same spirit of public service he had observed in the president. As he addressed the audience, Mr. Emanuel was near tears at one point.
---
---
OTHER TIPPING POINT CATEGORIES NOT LISTED ABOVE

19-US PUBLIC POLICY MISCUES

24-RETAIL SALES

26-GLOBAL OUTPUT GAP

31-FOOD PRICE PRESSURES

32-US STOCK MARKET VALUATIONS
---
---



CENTRAL BANKING MONETARY POLICIES, ACTIONS & ACTIVITIES

------------


Soon Someone Is Going To Get Crushed By The Quantitative Easing Trade BI


Goldman observed today that QE is priced into the bond market, and well, duh! Your grandmother knows QE is coming, and that more and more of every currency is being manufactured right now.That doesn't mean it can't go on for awhile, but it does mean that there's nobody not aware of this trade.When well it end? Not clear, but come November 2-3, if people are still long the QE trade, and the Fed actually does deliver, we could be due for a huge sell-the news event. Combine that with whatever happens during the election, and it certainly seems like a heck of a lot is building up to that day.


Recovery Is Stuck in Neutral WSJ


The economic recovery is largely stuck in neutral, reports on manufacturing, construction and spending show, and the president of the Federal Reserve Bank of New York gave the clearest signal yet that the Fed was preparing new actions aimed at boosting growth.

In a speech Friday before the Society of American Business Editors and Writers, New York Fed President William Dudley indicated that the Fed, confronted with "unacceptable" conditions of high unemployment and low inflation, is likely to take new action to support the economy.

Mr. Dudley said $500 billion in additional asset purchases would provide stimulus equivalent to a reduction of 0.5 to 0.75 percentage point in the federal funds rate, the Fed's typical lever for stimulating the economy.


Fed's Dudley- Further Action Is 'Likely' WSJ


A top Federal Reserve official said Friday the central bank is almost certain to have to offer fresh support to ensure that already tepid economic growth does not further falter, although he stopped short of saying what type of stimulus he prefers.

"The current situation is wholly unsatisfactory" and "both the current levels of unemployment and inflation and the timeframe over which they are likely to return to levels consistent with our mandate are unacceptable," Federal Reserve Bank of New York President William Dudley said in a prepared text.

"We have tools that can provide additional stimulus at costs that do not appear to be prohibitive," Dudley said. "Further action is likely to be warranted unless the economic outlook evolves in a way that makes me more confident that we will see better outcomes for both employment and inflation before too long," he said.

Dudley's words marked him as the central banker most explicitly concerned about the economy's current state, given that he has gone farther than others and advocated that the central bank do more to help the economy beyond its current 0% interest rate stance and its effort to keep the size of its balance sheet steady at over $2 trillion. (See a breakdown of the Fed's hawks and doves)

His remarks Friday capped a heavy week for central banker speech-making.


QE Canaries In The Coal Mine? Contrary Investor

More Fed action: How would it work? WP

IMF World Economic Outlook online EB

The IMF's foolish praise for austerity FT (Wolf)



GENERAL INTEREST

Rumors Grow That Michael Bloomberg Is Going To Be The Next Treasury Secretary BI

Larry Kudlow just insisted on

a rumor

we've heard several times:

Michael Bloomberg

is going to be treasury secretary.Kudlow says he heard from "deep insiders" that the pick has been made and it's Bloomberg. Of course this also confirms rumors that Tim

Geithner

, currently the Treasury Secretary, is gone after November. It also sets up Bloomberg for a presidential run in 2012 or 2016,

another recent rumor

.

Americans Added More Money To Emerging Markets Than From 1995 - 2005 Chart of the Day

Total assets under management for U.S. emerging markets funds is now pretty close to the peak level it hit pre-crisis and what's striking is how quickly money has come back. Americans' invested assets in emerging markets funds rose by more than 700% over just five years ($20 billion in 2003 to $170 billion in 2008). It then halved during the crisis, but now it's all come back. Americans have doubled their investment in emerging markets, just since the crisis, and it's more money added into emerging markets than was added during the 10 years from 1995 - 2005. Love for developing markets stocks has emerged from the crisis completely unscathed:






FLASH CRASH - HFT - DARK POOLS

Findings Regarding the Market Events of May 6th 2010 - Full Report SEC / CFTC
Report- Algorithm Set Off 'Flash Crash' WSJ

Federal regulators investigating the causes of the May 6 "flash crash" concluded a large trader's use of a computer trading system to sell futures contracts led to a rapid and sudden selling in an already unstable market.

The "Who Caused The Flash Crash Report" By The SEC BI

25 Charts detailing what happened during the Flash Crash BI

High-Frequency Traders Didn't Uniformly Flee WSJ

Trading Software Sparked Flash Crash, Report Says CNN

'Quote stuffing' not blamed FT
Report points to $4.1bn trade

How The SEC Defines High Frequency Traders For Regular People BI

The SEC's and CFTC's recently released report on what caused the flash crash just got interesting! While live-blogging our reading of the lengthy report, we found their definition of high frequency traders. It's interesting because everyone has a different definition.

Here's the SEC's:

HFTs are proprietary trading firms that use high speed systems to monitor market data and submit large numbers of orders to the markets.

HFTs utilize quantitative and algorithmic methodologies to maximize the speed of their market access and trading strategies.

Some HFTs are hybrids, acting as both proprietary traders and as market makers. In addition, some HFT strategies may take "delta-neutral" approaches to the market (ending each trading day in a flat position), while others are not delta-neutral and sometimes acquire net long and net short positions.

We assume this is an amalgamation of the definition given to the SEC by the 36+ HFT firms they interviewed for the report.

MARKET WARNINGS

Goldman Sachs Turns Even More Bearish, Sees Bigger Risk Of Worst-Case Scenario GS

Retail Investor Missing Third Strongest Bull Ever CNBC

Individuals Not Buying Into The Rally Bespoke

Cazenove's Robin Griffiths- The October Dip Will Be Nothing Compared To The 2011 Crash BI

The collapse in the next few weeks will be similar to the collapse from April to July, Griffith says, putting his target for the S&P 500 at 940.

If you think that's low, wait till the Alt-A mortgage rate reset in March. "The dip this year is modest. The dip that occurs next year is the one that risks taking major indices right back to where they were in March '09," Griffith says.

The Cazenove strategist has a bearish election prediction too. The market-friendly Republicans will win, but the loss will be so "catastrophic" for the Democrats, it will make Obama an immediate lame duck, hurting the economy.

Oh yeah, and he thinks the plunge protection team was the only thing keeping the rally going in September.

CURRENCY WARS
Sarkozy wants G20 to tackle currency policy

Beggar the World WSJ

Currencies clash in the new age of beggar-my-neighbour FT

MARKET & GOLD MANIPULATION

Gold is "Hyper-Overbought" - Dennis Gartman Ritholtz

". . .we shall urge the greatest of caution upon everyone, everywhere regarding gold. It is not just over-extended to the upside; it is hyper-extended. It is not just overbought; it is hyper-overbought. We cannot strongly enough urge everyone to avoid buying gold here and we shall go so far as to suggest that those who are long begin the process of quietly heading for the exits and to reduce their positions to the most minimal 'insurance' positions possible. Everyone should have perhaps 5% of their liquid assets in gold, but at this point anything beyond that level is excessive."

–Dennis Gartman, September 29 2010

AUDIO / VIDEO

QUOTE OF THE WEEK
BUY ANY BOOK

GET 2 MONTH SUBSCRIPTION TO

MONTHLY MARKET

COMMENTARY
Gordon T Long is not a registered advisor and does not give investment advice. His comments are an expression of opinion only and should not be construed in any manner whatsoever as recommendations to buy or sell a stock, option, future, bond, commodity or any other financial instrument at any time. While he believes his statements to be true, they always depend on the reliability of his own credible sources. Of course, he recommends that you consult with a qualified investment advisor, one licensed by appropriate regulatory agencies in your legal jurisdiction, before making any investment decisions, and barring that, we encourage you confirm the facts on your own before making important investment commitments.ont>
© Copyright 2010 Gordon T Long. The information herein was obtained from sources which Mr. Long believes reliable, but he does not guarantee its accuracy. None of the information, advertisements, website links, or any opinions expressed constitutes a solicitation of the purchase or sale of any securities or commodities. Please note that Mr. Long may already have invested or may from time to time invest in securities that are recommended or otherwise covered on this website. Mr. Long does not intend to disclose the extent of any current holdings or future transactions with respect to any particular security. You should consider this possibility before investing in any security based upon statements and information contained in any report, post, comment or recommendation you receive from him.
WEEKEND
10-02-10
S
M
T
W
T
F
S
1
2
3
4
5
6
7
8
9
10
11
12
13
14
15
16
17
18
19
20
21
22
23
24
25
26
27
28
29
30
31
READING THE RIGHT BOOKS? NO TIME?
WE HAVE IT ANALYZED & INCLUDED IN OUR LATEST RESEARCH PAPERS!
ACCEPTING PRE-ORDERS
---
TIPPING POINTS
1-SOVEREIGN DEBT & CREDIT CRISIS
2-EU BANKING CRISIS
3-BOND BUBBLE
4-STATE & LOCAL GOVERNMENT
5-CENTRAL & EASTERN EUROPE
6-BANKING CRISIS II
7-RISK REVERSAL
8-COMMERCIAL REAL ESTATE
9-RESIDENTIAL REAL ESTATE - PHASE II
10-EXPIRATION FINANCIAL CRISIS PROGRAM
11-PENSION CRISIS
12-CHRONIC UNEMPLOYMENT
13-GOVERNMENT BACKSTOP INSUR.
14-CORPORATE BANKRUPTCY
15-CREDIT CONTRACTION II
16-US FISCAL IMBALANCES
17-CHINA BUBBLE
18-INTEREST PAYMENTS
19-US PUBLIC POLICY MISCUES
20-JAPAN DEBT DEFLATION SPIRAL
21-US RESERVE CURRENCY.
22-SHRINKING REVENUE GROWTH RATE
23-FINANCE & INSURANCE WRITE-DOWNS
24-RETAIL SALES
25-US DOLLAR WEAKNESS
26-GLOBAL OUTPUT GAP
27-CONFIDENCE - SOCIAL UNREST
28-ENTITLEMENT CRISIS
29-IRAN NUCLEAR THREAT
30-OIL PRICE PRESSURES
31-FOOD PRICE PRESSURES
32-US STOCK MARKET VALUATIONS
33-PANDEMIC
34-
S$ RESERVE CURRENCY
35-TERRORIST EVENT
36-NATURAL DISASTER
---
Book Review- Five Thumbs Up for Steve Greenhut's Plunder! Mish