ANALYTICAL SERVICES
---
Fibonacci - W.D. Gann
Elliott Wave - J. M. Hurst
---

Developers of Chaos Theory
& Mandelbrot Generator
Algorithms
APPLICATION FOCUS
---
---
A MUST READ FOR ANY UNDERSTANDING
of the current
GLOBAL MACRO ECONOMIC
ENVIRONMENT
---
---
FREE INTRODUCTORY
MAILING
Current Thesis Advisory
62 pages
EXTEND & PRETEND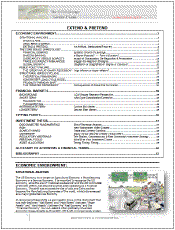 Click page to view Index
Add Promo Code: "Introduction"
in the Subject Heading
The Latest Monthly
MONTHLY MARKET COMMENTARY
12 pages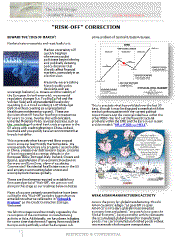 Click page for Front Page
Add Promo Code: "MMU"
in the Subject Heading
---
FREE INTRODUCTORY
ACCESS
FACEBOOK

DAILY TIPPING POINT ARTICLE POSTS
SAMPLE PAGE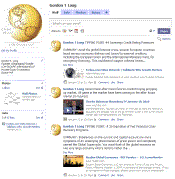 Click page to view Index
Add Promo Code: "Facebook"
in the Subject Heading
---
CUSTOMIZE YOUR RESEARCH EFFORTS
TIPPING POINT
TAG ENGINE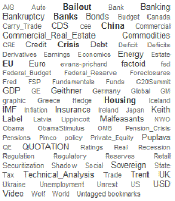 Click page to view Index
Free Access to Our Tag Engine for detailed research behind our Tipping Points.
OVER 1000 ARTICLES INDEXED
each with an
Executive Summary - Abstract
SAMPLE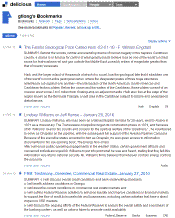 Click page to view Index
Add Promo Code: "Tag Engine"
in the Subject Heading
---
| | |
| --- | --- |
| LATEST PUBLICATIONS | RSS |
COMMENTARY for all articles by Gordon T Long
INNOVATION: America has a Structural Problem

I gave President Barrack Obama six months to roll-out his doomed Keynesian policies, twelve months to discover they were flawed and eighteen months to realize that the solution to America's problems must lie within a different economic framework. I had hoped by the end of twenty-four months to see new policies closer to an Austrian economic philosophy emerge. I was wrong.

Though, even the Wall Street Journal recently featured an article on the re-emergence of the Austrian School of Economic philosophy, it would appear that President Obama's administration still neither gets it, nor I am afraid ever will.

Key defections by his leading economic advisors, talk of the need for QE II and a Stimulus II, and a political collapse in public confidence suggests a growing awareness that Keynesian policies are not working, as many predicted they wouldn't. Obama's exciting rhetoric of Hope and Change has left myself and the majority of recent polled Americans disillusioned and disappointed. What I see the administration failing to grasp is twofold:

I-America has a Structural problem, not a cyclical business cycle problem. Though the cyclical business cycle was greatly worsened by the financial crisis, I would argue that the structural problem facing the US is actually a contributor to what caused the financial crisis.

II- America has a Credit demand problem, not a Credit supply problem. It isn't that the banks won't lend, but rather that few can any longer afford or qualify (on any reasonably and historically sound basis) to borrow.

READ MORE

PRESERVE & PROTECT: Mapping the Tipping Points

The economic news has turned decidedly negative globally and a sense of 'quiet before the storm' permeates the financial headlines. Arcane subjects such as a Hindenburg Omen now make mainline news. The retail investor continues to flee the equity markets and in concert with the institutional players relentlessly pile into the perceived safety of yield instruments, though they are outrageously expensive by any proven measure. Like trying to buy a pump during a storm flood, people are apparently willing to pay any price. As a sailor it feels like the ominous period where the crew is fastening down the hatches and preparing for the squall that is clearly on the horizon. Few crew mates are talking as everyone is checking preparations for any eventuality. Are you prepared?

What if this is not a squall but a tropical storm, or even a hurricane? Unlike sailors the financial markets do not have the forecasting technology to protect it from such a possibility. Good sailors before today's technology advancements avoided this possibility through the use of almanacs, shrewd observation of the climate and common sense. It appears to this old salt that all three are missing in today's financial community.

Looking through the misty haze though, I can see the following clearly looming on the horizon.

Since President Nixon took the US off the Gold standard in 1971 the increase in global fiat currency has been nothing short of breath taking. It has grown unchecked and inevitably became unhinged from world industrial production and the historical creators of real tangible wealth. READ MORE
---
READER ROADMAP - 2010 TIPPING POINTS aid to positioning COMMENTARY
POSTS: WEDNESDAY 09-08-10
Last Update: 09/09/2010 03:27 AM
SCHEDULE: 1st Pass: 5:30AM EST, 2nd Pass: 8:00 AM, 3rd Pass 10:30 AM. Last Pass 5:30 PM


Complete Legend to the Right, Top Items below.
Articles with highlights, graphics and any pertinent analysis found below.

1-SOVEREIGN DEBT

2-EU BANKING CRISIS
3-BOND BUBBLE

4-STATE & LOCAL GOVERNMENT

5-CENTRAL & EASTERN EUROPE
6-BANKING CRISIS II
7-RISK REVERSAL

8-COMMERCIAL REAL ESTATE

9-RESIDENTIAL REAL ESTATE - PHASE II
10-EXPIRATION FINANCIAL CRISIS PROGRAM
11-PENSION CRISIS

12-CHRONIC UNEMPLOYMENT

13-GOVERNMENT BACKSTOP INSUR.
14-CORPORATE BANKRUPTCY
09-08-10
GEO-POLITICAL TENSIONS - ISRAEL / KOREA / IRAN
IRAN
U.S. Blacklists Iranian-Owned German Bank EIH WSJ
The U.S. Treasury added Iran-owned, German-based European-Iranian Trade Bank AG to its key blacklist Tuesday, saying the bank has provided a financial lifeline to Iranian companies involved in weapons proliferation.
1- SOVEREIGN DEBT & CREDIT CRISIS
EU Ministers Divided on Bank Tax WSJ
Duration Risk at Record as Companies Boost Long-Term Debt- Credit Markets BL

INVESTORS Vulnerable - Once Again
Tumbling interest costs have encouraged companies to sell longer-dated bonds. The average yield on Bank of America Merrill Lynch's Global Broad Market Corporate index fell to a record 3.44 percent on Aug. 24. Companies around the world issued $81.1 billion of debt due in at least 10 years last month, according to data compiled by Bloomberg. "Investors are reaching for duration, which means portfolio valuations that are more volatile" as the economy improves, said Zoso Davies, a credit strategist at Barclays Capital in London.

INVERTED 10 YEAR SWAP - Banks Capitalize
Companies, particularly banks, have also been encouraged to sell longer-term bonds since 10-year interest-rate swaps fell below Treasury yields for the first time this year, the Bank for International Settlements said September 6th in its latest quarterly review. The 10-year swap rate first dropped below yields on similar-maturity U.S. government debt in March, and was 3 basis points lower at 2.62 percent today, Bloomberg data show. A negative swap spread makes it cheaper for borrowers to hedge their liabilities by exchanging floating- for fixed-rate payments. "The negative 10-year swap spread may reflect hedging related to U.S. corporate bond issuance," Basel, Switzerland- based economists Jacob Gyntelberg and Michael R. King wrote in the report. "Banks in particular may have been quick to take advantage of this opportunity."

Kansas City, Dallas Feds Called for Rate Increase WSJ

Two regional Fed banks continued to call for an increase in the interest rate charged to banks on emergency loans last month, despite signs that the U.S. economy's recovery was losing steam.

Treasury announces new warrant auctions AP

Dividends Beating Bond Yields by Most in 15 Years BL

4- STATE & LOCAL GOVERNMENT




California's Latest Budget Fix -- Suing The Crap Out Of Health Insurers BI




5- CENTRAL & EASTERN EUROPE




Global-Bank Deal Targets Reserves WSJ


Global banking regulators appear poised to demand larger reserves, which they believe will prevent a future financial crisis, and reserves of higher quality, under so-called Basel 3.




8- COMMERCIAL REAL ESTATE

J.C. Flowers, Other Bidders for EBS Building Said to Weigh More Irish Buys BL

9-RESIDENTIAL REAL ESTATE - PHASE II

Home Buyer Tax Credit Price Tag- $22 Billion WSJ

The total estimated cost of the home buyer tax credits is about $22 billion, according to a report released by the Government Accountability Office last week. The report looked at all three of the tax credits, which were in effect from April 2008 through June 30, 2010.

As we've written, the credits did a lot to juice sales. But many have argued that the government incentives basically pulled folks who were already planning on buying a home into the market earlier. And certainly, we've been seeing the post-credit hangover: Home resales dropped to record lows in July. Talk of a housing double-dip is in the air.

Some now argue that the government should just step back and let prices fall instead of propping up the market with tax credits and other buyer incentives.

Then some are still hoping for more: According to this NY Times article, some home builders are seeking a $25,000 tax credit.

"Our members are saying that if we can't get a very large tax credit — one that really brings people off the bench — why use our political capital at all?" David Crowe, the chief economist for the home builders, tells the Times.

Readers, was the tax credit worth the money?

10- EXPIRATION FINANCIAL CRISIS PROGRAM

11- PENSION & ENTITLEMENTS CRISIS






Unemployment in U.S. May Rise Toward 10% on `Feeble' Growth BL



13- GOVERNMENT BACKSTOP INSURANCE

14- CORPORATE BANKRUPTCIES


Summers In China: Currency Pressure Rejected By Chinese AP

Get Out Of Gold and Stocks: Strategist CNBC



farmers are possibly about to be sucked into the greatest financial revolution since the invention of the credit card.




19- PUBLIC POLICY MISCUES

Small Business to Obama- Tax Cuts Won't Work WSJ

The Obama administration has targeted small business with laser-like focus, pushing a $30 billion small-business lending fund in Congress and, later this week, rolling out a tax break allowing businesses to deduct 100% of qualified capital investments.

But the chief economist at the National Federation of Independent Businesses said today that small business doesn't need more tax relief. Instead, he said, Washington should aim its firepower at consumers so they begin spending money and creating demand for the products and services small companies provide.

"If you give a small business guy $20,000 he'll say, 'I could buy a new delivery truck but I have nobody to deliver to,'" said William Dunkelberg, chief economist for NFIB.

Rather than aim more tax relief at business, Dunkelberg said Washington should extend the Bush-era tax cuts for everyone – including those making above $250,000.

"History shows that letting Washington have the money and spend it is very ineffective," he said.

The administration's latest idea, which would allow businesses to temporarily deduct 100% of "qualified" capital investments, can help "on the margin," Dunkelberg said. With capital-spending by small business at a 35-year low, some firms will naturally take advantage of a temporary tax incentive to replace products. But Dunkelberg said he thinks most small businesses will hold on to their cash until more certain economic times

The best way to help, he said, is to "finally address the most important person in the economy – the consumer."

How trillions in fiscal and monetary stimulus produced a 1.6% recovery.

Obama to Propose Business Tax Relief, Spending to Spur Growth BL


Obama to Propose Tax Write-off for Capital Investments NYT

The proposal for 100 percent expensing through 2011 will be part of a package that Mr. Obama will outline on Wednesday in Cleveland in a speech on the economy.

Plans for $200bn in investment write-offs

Republican's backing aids $30bn stimulus bill FT

Obama's Proposals Unlikely to Pass Soon WSJ

The Real Reason Tax Cuts Won't Stimulate The Economy In The Short Term BI

President Obama is going to announce a sweeping set of new tax cuts aimed at jumpstarting business in the U.S. and attacking the unemployment problem.

But they aren't going to do anything to stimulate the economy.

Right now, businesses and individuals aren't interested in spending money. This isn't because they find the situation in Washington unsettling, as some have suggested, but rather because they are too-deeply in debt themselves and want to start getting out.

The situation businesses say they are in, loaded with cash ready to spend, is not the reality. Instead, many businesses have assets that have fallen in value, even while liabilities have remained stagnant. Notably, real estate is at the core of this problem. And businesses certainly aren't interested in telling the market they have serious debt worries.

So instead of spending excess capital or record profits on new investment or new purchases, companies are paying down debt to clean up their positions.

Richard Koo explains this scenario at greater length here and here.

This means that any tax cuts for new investment may hardly be used. Businesses aren't suddenly going to invest more money, when they are more concerned about their own balance sheets and those of potential consumers of their goods. And even if they do, their spending is liable to be more of a "cash for clunkers" scenario than something that can help the real economy.

The same goes for any proposed maintenance of the Bush Tax cuts, which would just be pocketed or used to pay down debts on underwater mortgages by consumers. And, in some cases, those who may even be in good financial shape may elect to save money as their confidence is so low in the future of the economy.

That means all that stimulus cash, in the form of tax rebates, will likely not go back into the real economy or create more jobs.

But there is a bright spot: All that cash WILL help companies and people pay down debt, which will help to drive the economy out of this deleveraging period at a faster rate. But it's going to take time.

The only entity that can spend right now to create a large amount of jobs right now is the U.S. government, and its $50 billion stimulus package not only falls short, but looks likely to fail.

Sorry- Obama Flatly Rejects Bush Tax Cut Extension For The Rich BI



---
---
OTHER TIPPING POINT CATEGORIES NOT LISTED ABOVE

19-US PUBLIC POLICY MISCUES

24-RETAIL SALES

26-GLOBAL OUTPUT GAP

31-FOOD PRICE PRESSURES

Scarce resources should give all governments serious food for thought King

World Bank backs farmland investment FT

32-US STOCK MARKET VALUATIONS
---
---



CENTRAL BANKING MONETARY POLICIES, ACTIONS & ACTIVITIES

------------





GENERAL INTEREST

The Perfect Salary for Happiness- $75,000 WSJ

The Long Term Does Not Exist Cross Currents


The Recognition Window Hussman

Alan Greenspan Admits America Is A Crony Capitalist System ZH

FLASH CRASH - HFT - DARK POOLS

SEC Considers Rules for High-Frequency Traders After Plunge BL

MARKET WARNINGS

Get Out Of Gold and Stocks: Strategist CNBC




Despite Last Week's Rally, The Market Is Still Tracking Japan BI
MARKET & GOLD MANIPULATION

VIDEO TO WATCH

Meredith Whitney- Wall Street's Biggest "Ponzi Scheme" Is How It Keeps Investors In The Dark On Their Own Investments BI

QUOTE OF THE WEEK




To paraphrase Oscar Wilde

Investors know the price of everything but the value of nothing.


Author Unknown
In therapy, you have to accept a mistake to move on. At times, this realization will be painful but in the end it is better for you. Right now Wall Street is in complete denial and trying to pretend all is well. Their profits are up but all that is happening is a wealth transfer from taxpayers to this unproductive group.


BUY ANY BOOK

GET 2 MONTH SUBSCRIPTION TO

MONTHLY MARKET COMMENTARY
Gordon T Long is not a registered advisor and does not give investment advice. His comments are an expression of opinion only and should not be construed in any manner whatsoever as recommendations to buy or sell a stock, option, future, bond, commodity or any other financial instrument at any time. While he believes his statements to be true, they always depend on the reliability of his own credible sources. Of course, he recommends that you consult with a qualified investment advisor, one licensed by appropriate regulatory agencies in your legal jurisdiction, before making any investment decisions, and barring that, we encourage you confirm the facts on your own before making important investment commitments.ont>
© Copyright 2010 Gordon T Long. The information herein was obtained from sources which Mr. Long believes reliable, but he does not guarantee its accuracy. None of the information, advertisements, website links, or any opinions expressed constitutes a solicitation of the purchase or sale of any securities or commodities. Please note that Mr. Long may already have invested or may from time to time invest in securities that are recommended or otherwise covered on this website. Mr. Long does not intend to disclose the extent of any current holdings or future transactions with respect to any particular security. You should consider this possibility before investing in any security based upon statements and information contained in any report, post, comment or recommendation you receive from him.
WEDNESDAY
09-08-10
SEPTEMBER
S
M
T
W
T
F
S
1
2
3
4
5
6
7
8
9
10
11
12
13
14
15
16
17
18
19
20
21
22
23
24
25
26
27
28
29
30
READING THE RIGHT BOOKS? NO TIME?
WE HAVE IT ANALYZED & INCLUDED IN OUR LATEST RESEARCH PAPERS!
ACCEPTING PRE-ORDERS
---
TIPPING POINTS
1-SOVEREIGN DEBT & CREDIT CRISIS
2-EU BANKING CRISIS
3-BOND BUBBLE
4-STATE & LOCAL GOVERNMENT
5-CENTRAL & EASTERN EUROPE
6-BANKING CRISIS II
7-RISK REVERSAL
8-COMMERCIAL REAL ESTATE
9-RESIDENTIAL REAL ESTATE - PHASE II
10-EXPIRATION FINANCIAL CRISIS PROGRAM
11-PENSION CRISIS
12-CHRONIC UNEMPLOYMENT
13-GOVERNMENT BACKSTOP INSUR.
14-CORPORATE BANKRUPTCY
15-CREDIT CONTRACTION II
16-US FISCAL IMBALANCES
17-CHINA BUBBLE
18-INTEREST PAYMENTS
19-US PUBLIC POLICY MISCUES
20-JAPAN DEBT DEFLATION SPIRAL
21-US RESERVE CURRENCY.
22-SHRINKING REVENUE GROWTH RATE
23-FINANCE & INSURANCE WRITE-DOWNS
24-RETAIL SALES
25-US DOLLAR WEAKNESS
26-GLOBAL OUTPUT GAP
27-CONFIDENCE - SOCIAL UNREST
28-ENTITLEMENT CRISIS
29-IRAN NUCLEAR THREAT
30-OIL PRICE PRESSURES
31-FOOD PRICE PRESSURES
32-US STOCK MARKET VALUATIONS
33-PANDEMIC
34-
S$ RESERVE CURRENCY
35-TERRORIST EVENT
36-NATURAL DISASTER
---
Book Review- Five Thumbs Up for Steve Greenhut's Plunder! Mish