ANALYTICAL SERVICES
---
Fibonacci - W.D. Gann
Elliott Wave - J. M. Hurst
---

Developers of Chaos Theory
& Mandelbrot Generator
Algorithms
APPLICATION FOCUS
---
---
A MUST READ FOR ANY UNDERSTANDING
of the current
GLOBAL MACRO ECONOMIC
ENVIRONMENT
---
---
FREE INTRODUCTORY
MAILING
Current Thesis Advisory
62 pages
EXTEND & PRETEND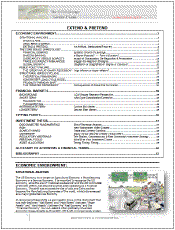 Click page to view Index
Add Promo Code: "Introduction"
in the Subject Heading
The Latest Monthly
MONTHLY MARKET COMMENTARY
12 pages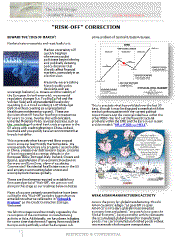 Click page for Front Page
Add Promo Code: "MMU"
in the Subject Heading
---
FREE INTRODUCTORY
ACCESS
FACEBOOK

DAILY TIPPING POINT ARTICLE POSTS
SAMPLE PAGE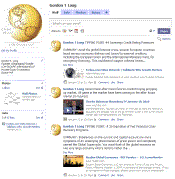 Click page to view Index
Add Promo Code: "Facebook"
in the Subject Heading
---
CUSTOMIZE YOUR RESEARCH EFFORTS
TIPPING POINT
TAG ENGINE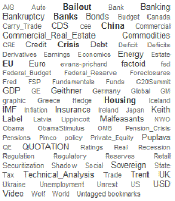 Click page to view Index
Free Access to Our Tag Engine for detailed research behind our Tipping Points.
OVER 1000 ARTICLES INDEXED
each with an
Executive Summary - Abstract
SAMPLE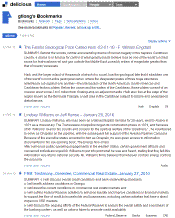 Click page to view Index
Add Promo Code: "Tag Engine"
in the Subject Heading
---
| | |
| --- | --- |
| LATEST PUBLICATIONS | RSS |
COMMENTARY for all articles by Gordon T Long
PRESERVE & PROTECT: Mapping the Tipping Points

The economic news has turned decidedly negative globally and a sense of 'quiet before the storm' permeates the financial headlines. Arcane subjects such as a Hindenburg Omen now make mainline news. The retail investor continues to flee the equity markets and in concert with the institutional players relentlessly pile into the perceived safety of yield instruments, though they are outrageously expensive by any proven measure. Like trying to buy a pump during a storm flood, people are apparently willing to pay any price. As a sailor it feels like the ominous period where the crew is fastening down the hatches and preparing for the squall that is clearly on the horizon. Few crew mates are talking as everyone is checking preparations for any eventuality. Are you prepared?

What if this is not a squall but a tropical storm, or even a hurricane? Unlike sailors the financial markets do not have the forecasting technology to protect it from such a possibility. Good sailors before today's technology advancements avoided this possibility through the use of almanacs, shrewd observation of the climate and common sense. It appears to this old salt that all three are missing in today's financial community.

Looking through the misty haze though, I can see the following clearly looming on the horizon.

Since President Nixon took the US off the Gold standard in 1971 the increase in global fiat currency has been nothing short of breath taking. It has grown unchecked and inevitably became unhinged from world industrial production and the historical creators of real tangible wealth. READ MORE

Do you believe trees grow to the sky?

Or, is it you believe you are smart enough to get out before this graph crashes?

INNOVATION: What Made America Great is now Killing Her!

What made America great was her unsurpassed ability to innovate. Equally important was also her ability to rapidly adapt to the change that this innovation fostered. For decades the combination has been a self reinforcing growth dynamic with innovation offering a continuously improving standard of living and higher corporate productivity levels, which the US quickly embraced and adapted to.

This in turn financed further innovation. No country in the world could match the American culture that flourished on technology advancements in all areas of human endeavor. However, something serious and major has changed across America. Daily, more and more are becoming acutely aware of this, but few grasp exactly what it is. It is called Creative Destruction.

It turns out that what made America great is now killing her!

Our political leaders are presently addressing what they perceive as an intractable cyclical recovery problem when in fact it is a structural problem that is secular in nature. Like generals fighting the last war with outdated perceptions, we face a new and daunting challenge. A challenge that needs to be addressed with the urgency and scope of a Marshall plan that saved Europe from the ravages of a different type of destruction. We need a modern US centric Marshall plan focused on growth, but orders of magnitude larger than the one in the 1940's. A plan even more brash than Kennedy's plan in the 60's to put a man of the moon by the end of the decade. America needs to again think and act boldly. First however, we need to see the enemy. As the great philosopher Pogo said: "I saw the enemy and it was I".
---
READER ROADMAP - 2010 TIPPING POINTS aid to positioning COMMENTARY
Last Update: 09/07/2010 02:42 PM
SCHEDULE: 1st Pass: 5:30AM EST, 2nd Pass: 8:00 AM, 3rd Pass 10:30


Complete Legend to the Right, Top Items below.
Articles with highlights, graphics and any pertinent analysis found below.

1-SOVEREIGN DEBT

2-EU BANKING CRISIS
3-BOND BUBBLE

4-STATE & LOCAL GOVERNMENT

5-CENTRAL & EASTERN EUROPE
6-BANKING CRISIS II
7-RISK REVERSAL

8-COMMERCIAL REAL ESTATE

9-RESIDENTIAL REAL ESTATE - PHASE II
10-EXPIRATION FINANCIAL CRISIS PROGRAM
11-PENSION CRISIS

12-CHRONIC UNEMPLOYMENT

13-GOVERNMENT BACKSTOP INSUR.
14-CORPORATE BANKRUPTCY
09-07-10
GEO-POLITICAL TENSIONS - ISRAEL / KOREA / IRAN
IRAN
ISREAL
KOREA
1- SOVEREIGN DEBT & CREDIT CRISIS
Stress Tests Missed Debt at EU Lenders WSJ
Europe's recent "stress tests" of the strength of major banks understated some lenders' holdings of potentially risky government debt, Wall Street Journal analysis shows.
German banks try to fend off Basel III FT
Should US government debt be rated junk? Fortune

BB? AAA? Disclosure Tells Us More NYT (Morgenson)

Did The Scary Bond Bubble Just Pop Pragmatic Capitalist viBI

If you hop in your time machine back to the 1930′s the environment was eerily similar. Deflation risks abound, low yields, floundering economy, high unemployment, private sector debt bubble, etc.

It's impossible to say what year we most highly correlate to in the 30′s. Some people think we're in the early 30′s while others think we're in the late 30′s, but one thing is clear – the interest rate environment is remarkably similar regardless of where you think we are.

So what happened back in the 30′s? The economy muddled through until WW2 or so and then started to pick up momentum. Interest rates steadied and then rose a whopping 1.5% over the course of the next 20-30 years depending on where we begin. And that's including the New Deal period when government spending was 120% of GDP! Sound familiar? I'm sure the deficit hawks were puking all over themselves at the time of FDR's outrageous spending spree.

The greatest irony in all of this hysteria is that those who are shrieking the loudest about rising yields, US government default, etc fail to understand why interest rates would likely rise in the current environment. Despite massive debt levels, private sector de-leveraging, deflation risks, etc the only thing that got interest rates moving higher in the 1940′s was an economic recovery!
4- STATE & LOCAL GOVERNMENT

The Latest Scheme In California- Dissolving Cities MIsh




5- CENTRAL & EASTERN EUROPE




Where's the Appetite for Risk WSJ

From stocks to bonds to commodities, the question is when investors will want to take on more risk. Was last week's run-up, the Dow Industrials' best pre-Labor Day week in two decades, the start of a fall rally or just another surge to be followed by an equivalent decline?

8- COMMERCIAL REAL ESTATE

Lenders Move to Foreclose on Stuyvesant Town WSJ


The battle over Manhattan's giant Peter Cooper Village and Stuyvesant Town apartment complex intensified Saturday as the banks overseeing the $3 billion first-mortgage debt on the property moved to foreclose.




9-RESIDENTIAL REAL ESTATE - PHASE II

Housing Woes Bring New Cry: Let Market Fall NYT

New Program for Buyers, With No Money Down NYT

Housing Choice - Help Today's Owners or Future Buyers NYT

The deteriorating circumstances have given a new voice to the "do nothing" chorus, whose members think the era of trying to buy stability while hoping the market will catch fire — called "extend and pretend" or "delay and pray" — has run its course.

Finally, People Are Calling For A REAL Housing-Market Fix- Letting Prices Fall BI

Three years into the bailouts, people are finally throwing up their hands. As the administration tries to figure out what to do to save the Democrats in November, calls for a new form of housing action are emerging: STOP trying to keep house prices artificially high and just let prices fall. (See this article by David Streitfeld in the New York Times.)

In other words, stop screwing the majority of the country that didn't borrow huge amounts of money from 2005-2007 to buy houses it couldn't afford, and just let the market heal itself. How would the government do this? Any number of ways

1- By letting mortgage prices and loan requirements rise to normal levels.
2- By trimming the Fannie/Freddie subsidies.
3- By figuring out a simple mechanism whereby banks can reduce principal on mortgages in exchange for equity interests in the houses.
4- By squelching all talk of future housing tax credits. Etc.

And what would this do? Well, in the short-term, if house prices fell to fair value (5% to 10% below today's level--see chart below), it would certainly lead to more folks walking away from their mortgages. It would also, thereby, lead to more bank writeoffs. But that's only fair. And the banks now have enough capital (and enough access to capital), so they'll be able to survive.

Importantly, it would also allow

1- a new generation of home buyers to step into the market and buy with the confidence that they won't get screwed if the government ever does decide to stop pumping up prices. (This is a big and justifiable fear.) Instead, new buyers will be able to look at long-term price-to-income and price-to-rent ratios and observe that they are buying houses at fair value or below--instead of at levels that are still artificially inflated relative to almost all non-bubble history.
2- It would allow renters who have heretofore been priced out of the market to buy for the first time.
3- It would force banks to clean up their balance sheets faster.
4- It would encourage consumers to clean up their own balance sheets faster.
5- It would restore sales velocity to the housing market, which would help the vast communities of real-estate related industries get back on their feet--thus helping reduce unemployment.
6- It would restore the government's firepower, allowing for modest, temporary intervention if it ever became desirable down the road (instead of prolonging the flooring-it-just-to-stay-steady current situation).

In short, in exchange for a modest amount of short-term pain for some banks and a minority of Americans (those underwater on their mortgages), it would help the country's housing market heal itself faster. And, in so doing, it would help the majority of the country, by helping our economy more quickly get back on its feet again.

Here's a larger version of Robert Shiller's long-term house price chart. Note that prices (blue line) are still modestly above the long-term average:
10- EXPIRATION FINANCIAL CRISIS PROGRAM

11- PENSION & ENTITLEMENTS CRISIS






Jobless rate hints at permanent shift G&M

The White House Attempts To Refute The Scariest Jobs Chart Ever BI






According to The White House, this is the wrong way to look about it. A post on the White House blog offers up a chart they'd prefer you to use.

The idea: If you line up employment at the economic troughs (i.e. the beginning of the recovery), then you'll see that this recession is above average in terms of the time it took to return to job creation. Here are the two charts they show:








First off, neither of the recoveries are nearly as impressive as 1982, but that's okay, and well known.

Secondly, only the second chart -- hours of production -- shows a return to growth that's at all above "trend" if trend is defined as merely the 1991 and 2001 recessions.

What's more increased hours of production is consistent with an economy that's hiring less, but getting more productivity (up until recently) from the existing workforce.

But beyond that, we don't think you can just ignore the steepness of the decline leading into the trough. We may be creating employment hours faster than in 1991 and 2001, but the decimation just wasn't nearly as bad.

In the end, with this stuff, you can torture the data to get any story you want. But the jobs situation really is as bad as advertised, and The White House's attempt to refute this actually just emphasizes that.





13- GOVERNMENT BACKSTOP INSURANCE

14- CORPORATE BANKRUPTCIES


Central Asia's Perfect Storm Project-Syndicate



19- PUBLIC POLICY MISCUES


STIMULUS II

Full text of Obama's Speech at Labor Rally WSJ

Obama Unveils Infrastructure Plan WSJ

Obama unveiled a new $50 billion proposal to improve the nation's highways, airports and railways – the latest attempt by the administration to jump-start the sputtering economy.

Obama Set To Launch Brand New Homeowner Bailout On Tuesday BI

Why Obama's New $50 Billion Infrastructure Stimulus Will Flop On Every Level BI

You can't call it a stimulus, but Obama has announced a new $50 billion infrastructure initiative. This is going to be a big "nothing" on two levels.

First, we hate to say it, but $50 billion just isn't needle moving, especially when you consider that the initial stimulus was $700 billion, and critics who said it was too small were looking for at least another half-a-trillion (or about that).

But beyond that, it won't work out politically. That's what Paul Krugman correctly pointed out in his latest piece. Because the initial efforts to stimulate the economy failed (Krugman says it's because they were too small) the public isn't inclined to trust follow-on efforts that work along the same lines. That's also why the new homeowner bailout will flop (because after HAMP nobody thinks the government can do much for housing).

If Obama wants to break this cycle (of public disillusionment with stimulus) it needs to be something radical and clear like a payroll tax holiday. We're intrigued by that -- unfortunately it doesn't sound like this is actually on the table.



---
---
OTHER TIPPING POINT CATEGORIES NOT LISTED ABOVE

19-US PUBLIC POLICY MISCUES

24-RETAIL SALES

26-GLOBAL OUTPUT GAP

31-FOOD PRICE PRESSURES

Grain prices spark global supply fears CBC

32-US STOCK MARKET VALUATIONS

John Hussman- No, The Markets Aren't Excessively Bearish BI
---
---



CENTRAL BANKING MONETARY POLICIES, ACTIONS & ACTIVITIES

------------





GENERAL INTEREST

Montary Base and Bank Lending: You Can Lead a Horse to Water… FRBSL
The Myth of Exponential Growth Bear's Liar


FLASH CRASH - HFT - DARK POOLS

MARKET WARNINGS


ICI Mutual Fund Statistics Swenlin


Are Investors Unfair to U.S. Stock Funds? NYT


Downside Protection Has Its Downsides WSJ
Money has hemorrhaged out of U.S. stock funds for 18 weeks in a row, with an estimated $15 billion flowing out in August alone

Last 55 Points of S&P Rally Is Probably Short Covering Kass

MARKET & GOLD MANIPULATION
VIDEO TO WATCH
QUOTE OF THE WEEK
To paraphrase Oscar Wilde

Investors know the price of everything but the value of nothing.


Author Unknown
In therapy, you have to accept a mistake to move on. At times, this realization will be painful but in the end it is better for you. Right now Wall Street is in complete denial and trying to pretend all is well. Their profits are up but all that is happening is a wealth transfer from taxpayers to this unproductive group.


BUY ANY BOOK

GET 2 MONTH SUBSCRIPTION TO

MONTHLY MARKET COMMENTARY
Gordon T Long is not a registered advisor and does not give investment advice. His comments are an expression of opinion only and should not be construed in any manner whatsoever as recommendations to buy or sell a stock, option, future, bond, commodity or any other financial instrument at any time. While he believes his statements to be true, they always depend on the reliability of his own credible sources. Of course, he recommends that you consult with a qualified investment advisor, one licensed by appropriate regulatory agencies in your legal jurisdiction, before making any investment decisions, and barring that, we encourage you confirm the facts on your own before making important investment commitments.ont>
© Copyright 2010 Gordon T Long. The information herein was obtained from sources which Mr. Long believes reliable, but he does not guarantee its accuracy. None of the information, advertisements, website links, or any opinions expressed constitutes a solicitation of the purchase or sale of any securities or commodities. Please note that Mr. Long may already have invested or may from time to time invest in securities that are recommended or otherwise covered on this website. Mr. Long does not intend to disclose the extent of any current holdings or future transactions with respect to any particular security. You should consider this possibility before investing in any security based upon statements and information contained in any report, post, comment or recommendation you receive from him.
TUESDAY
09-07-10
SEPTEMBER
S
M
T
W
T
F
S
1
2
3
4
5
6
7
8
9
10
11
12
13
14
15
16
17
18
19
20
21
22
23
24
25
26
27
28
29
30
READING THE RIGHT BOOKS? NO TIME?
WE HAVE IT ANALYZED & INCLUDED IN OUR LATEST RESEARCH PAPERS!
ACCEPTING PRE-ORDERS
---
TIPPING POINTS
1-SOVEREIGN DEBT & CREDIT CRISIS
2-EU BANKING CRISIS
3-BOND BUBBLE
4-STATE & LOCAL GOVERNMENT
5-CENTRAL & EASTERN EUROPE
6-BANKING CRISIS II
7-RISK REVERSAL
8-COMMERCIAL REAL ESTATE
9-RESIDENTIAL REAL ESTATE - PHASE II
10-EXPIRATION FINANCIAL CRISIS PROGRAM
11-PENSION CRISIS
12-CHRONIC UNEMPLOYMENT
13-GOVERNMENT BACKSTOP INSUR.
14-CORPORATE BANKRUPTCY
15-CREDIT CONTRACTION II
16-US FISCAL IMBALANCES
17-CHINA BUBBLE
18-INTEREST PAYMENTS
19-US PUBLIC POLICY MISCUES
20-JAPAN DEBT DEFLATION SPIRAL
21-US RESERVE CURRENCY.
22-SHRINKING REVENUE GROWTH RATE
23-FINANCE & INSURANCE WRITE-DOWNS
24-RETAIL SALES
25-US DOLLAR WEAKNESS
26-GLOBAL OUTPUT GAP
27-CONFIDENCE - SOCIAL UNREST
28-ENTITLEMENT CRISIS
29-IRAN NUCLEAR THREAT
30-OIL PRICE PRESSURES
31-FOOD PRICE PRESSURES
32-US STOCK MARKET VALUATIONS
33-PANDEMIC
34-
S$ RESERVE CURRENCY
35-TERRORIST EVENT
36-NATURAL DISASTER
---
Book Review- Five Thumbs Up for Steve Greenhut's Plunder! Mish