ANALYTICAL SERVICES
---
Fibonacci - W.D. Gann
Elliott Wave - J. M. Hurst
---

Developers of Chaos Theory
& Mandelbrot Generator
Algorithms
APPLICATION FOCUS
---
---
A MUST READ FOR ANY UNDERSTANDING
of the current
GLOBAL MACRO ECONOMIC
ENVIRONMENT
---
---
FREE INTRODUCTORY
MAILING
Current Thesis Advisory
62 pages
EXTEND & PRETEND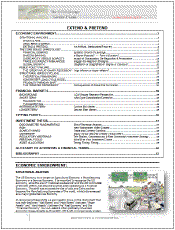 Click page to view Index
Add Promo Code: "Introduction"
in the Subject Heading
The Latest Monthly
MONTHLY MARKET COMMENTARY
12 pages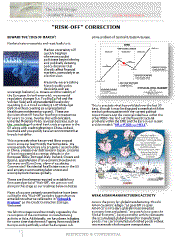 Click page for Front Page
Add Promo Code: "MMU"
in the Subject Heading
---
FREE INTRODUCTORY
ACCESS
FACEBOOK

DAILY TIPPING POINT ARTICLE POSTS
SAMPLE PAGE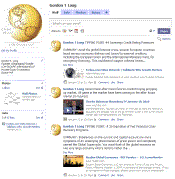 Click page to view Index
Add Promo Code: "Facebook"
in the Subject Heading
---
CUSTOMIZE YOUR RESEARCH EFFORTS
TIPPING POINT
TAG ENGINE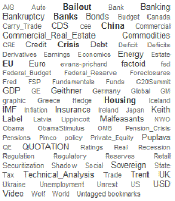 Click page to view Index
Free Access to Our Tag Engine for detailed research behind our Tipping Points.
OVER 1000 ARTICLES INDEXED
each with an
Executive Summary - Abstract
SAMPLE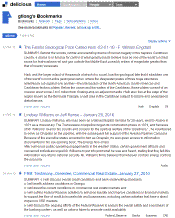 Click page to view Index
Add Promo Code: "Tag Engine"
in the Subject Heading
---
| | |
| --- | --- |
| LATEST PUBLICATIONS | RSS |
COMMENTARY for all articles by Gordon T Long
PRESERVE & PROTECT: Mapping the Tipping Points

The economic news has turned decidedly negative globally and a sense of 'quiet before the storm' permeates the financial headlines. Arcane subjects such as a Hindenburg Omen now make mainline news. The retail investor continues to flee the equity markets and in concert with the institutional players relentlessly pile into the perceived safety of yield instruments, though they are outrageously expensive by any proven measure. Like trying to buy a pump during a storm flood, people are apparently willing to pay any price. As a sailor it feels like the ominous period where the crew is fastening down the hatches and preparing for the squall that is clearly on the horizon. Few crew mates are talking as everyone is checking preparations for any eventuality. Are you prepared?

What if this is not a squall but a tropical storm, or even a hurricane? Unlike sailors the financial markets do not have the forecasting technology to protect it from such a possibility. Good sailors before today's technology advancements avoided this possibility through the use of almanacs, shrewd observation of the climate and common sense. It appears to this old salt that all three are missing in today's financial community.

Looking through the misty haze though, I can see the following clearly looming on the horizon.

Since President Nixon took the US off the Gold standard in 1971 the increase in global fiat currency has been nothing short of breath taking. It has grown unchecked and inevitably became unhinged from world industrial production and the historical creators of real tangible wealth. READ MORE

Do you believe trees grow to the sky?

Or, is it you believe you are smart enough to get out before this graph crashes?

INNOVATION: What Made America Great is now Killing Her!

What made America great was her unsurpassed ability to innovate. Equally important was also her ability to rapidly adapt to the change that this innovation fostered. For decades the combination has been a self reinforcing growth dynamic with innovation offering a continuously improving standard of living and higher corporate productivity levels, which the US quickly embraced and adapted to.

This in turn financed further innovation. No country in the world could match the American culture that flourished on technology advancements in all areas of human endeavor. However, something serious and major has changed across America. Daily, more and more are becoming acutely aware of this, but few grasp exactly what it is. It is called Creative Destruction.

It turns out that what made America great is now killing her!

Our political leaders are presently addressing what they perceive as an intractable cyclical recovery problem when in fact it is a structural problem that is secular in nature. Like generals fighting the last war with outdated perceptions, we face a new and daunting challenge. A challenge that needs to be addressed with the urgency and scope of a Marshall plan that saved Europe from the ravages of a different type of destruction. We need a modern US centric Marshall plan focused on growth, but orders of magnitude larger than the one in the 1940's. A plan even more brash than Kennedy's plan in the 60's to put a man of the moon by the end of the decade. America needs to again think and act boldly. First however, we need to see the enemy. As the great philosopher Pogo said: "I saw the enemy and it was I".
---
READER ROADMAP - 2010 TIPPING POINTS aid to positioning COMMENTARY
Last Update: 09/06/2010 07:34 PM
SCHEDULE: 1st Pass: 5:30AM EST, 2nd Pass: 8:00 AM, 3rd Pass 10:30





Complete Legend to the Right, Top Items below.
Articles with highlights, graphics and any pertinent analysis found below.

1-SOVEREIGN DEBT

2-EU BANKING CRISIS
3-BOND BUBBLE

4-STATE & LOCAL GOVERNMENT

5-CENTRAL & EASTERN EUROPE
6-BANKING CRISIS II
7-RISK REVERSAL

8-COMMERCIAL REAL ESTATE

9-RESIDENTIAL REAL ESTATE - PHASE II
10-EXPIRATION FINANCIAL CRISIS PROGRAM
11-PENSION CRISIS

12-CHRONIC UNEMPLOYMENT

13-GOVERNMENT BACKSTOP INSUR.
14-CORPORATE BANKRUPTCY
09-04-10
EO-POLITICAL TENSIONS - ISRAEL / KOREA / IRAN
IRAN
PRESENTATION - Audio with Graphics
1,354 Years in the Making: The "NEW" War That Could Rocket Oil Past $220 Before 2011 Algora - Byron King
1- SOVEREIGN DEBT & CREDIT CRISIS
ISM ISM
Service Companies in U.S. Expand Less Than Forecast BL
ECRI Index Just Collapsed Below -10% Again BI
The Economic Cycle Research Institute 's (ECRI) leading indicator has dipped below -10% again, reports Zero Hedge. The -10% level is a 'definitive double dip' threshold, according to ZH, and if the ECRI tells you otherwise, which they probably will, then they're just spinsters against their own self-calculated index says ZH: One can only imagine what the spin proffered by the index creators will be this time: it was suddenly very credible last week, hopefully that credibility persists as it reaffirms a definitive double dip yet again.
Libor Falls as Banks Sit on Cash WSJ
4- STATE & LOCAL GOVERNMENT




5- CENTRAL & EASTERN EUROPE




More than 400 US Banks Will Fail: Roubini CNBC


DODD FRANK

Companies Already Lobbying Fed on Financial Rules WSJ

Goldman Sachs Said to Shut Principal Strategies Unit to Meet Volcker Rule BL

8- COMMERCIAL REAL ESTATE

9-RESIDENTIAL REAL ESTATE - PHASE II

The housing bubble reconsidered FT Alphaville


10- EXPIRATION FINANCIAL CRISIS PROGRAM

11- PENSION & ENTITLEMENTS CRISIS







LABOR REPORT

U.S. Labor Department reported that private payrolls climbed 67,000 in August, more than forecast. Overall employment fell 54,000 for a second month and the unemployment rate rose to 9.6 percent from 9.5 percent as more people entered the labor force.
LABOR REPORT BLS

U.S. economy sheds 54,000 nonfarm jobs in Aug. MW

Non Farm Payrolls: The Devil Is In the Adjustments Jesse's Cafe Americain

From my own analysis of each month's data, and especially looking at the changes made to the numbers over time, the two biggest factors are the restatements of prior months, and sometimes years, and the monthly changes in seasonality factor. Given the degrees of freedom in setting the seasonality, and adjusting prior months to add and subtract jobs once they have served their purpose in supporting the headlines, I think it is safe to say that if you give me a spreadsheet of jobs data, and you are my politically appointed supervisor, I can make the numbers come out pretty close to whatever you want within reason to support whatever messaging you may wish to put forward. As the errors start to add up over time, I can 'restate' the past numbers in a wholesale change to bring them into line with reality.So what is the point of this discussion. First, and foremost, judging the health of the economy over a monthly headline number like this is more artifice than substance. At worst it is leaked to Wall Street cronies to help them skin the public from their money, and provide a few sound bytes to support whatever political message the government wishes to promote that month to 'restore confidence.' At best and most properly it can be included in a series of numbers, a moving average preferably that shows the trend in employment, which along with other factors can help economists determine the actual growth and health of the economy.



The government was able to turn around a tremendous loss of jobs, which is good news. The bad news is that they accomplished this by essentially throwing trillions of dollars at the problem, and in particular a corrupt and oversized financialization industry, in order to bring the trend back to zero. Without a change one cannot return to a bubble economy and hope it to be sustainable without a growing asset bubble. This implies organic growth and a return to a growth in the median wage which has been declining or stagnant in a long term structural trend. Has anything been done to promote this? No. And in this sense of over cautious lack of reform Obama is more a Hoover than a Roosevelt.But this cult of 'headline numbers' as used by the mainstream media, the government, and Wall Street is a sad commentary on the frivolous nature of US leadership. This childishness should not be surprising given that they think they can hide their monetary inflation by leasing gold into the bullion markets and buying Treasuries to hold down the long term rates while a private banking cartel prints money and provides it to their friends. And the primary capital allocation mechanism of the nation is riddled with false trades, naked short positions, and accounting fraud, schemes and subterfuges, that go largely unaddressed by the financial authority charged with enforcement of the integrity of the system even when they become so blatant as to cause a flash crash collapse of the system.

The only thing that is surprising about Wall Street and the US financial frauds is, as Eliot Spitzer famously observed, their scams and schemes are so simple and so obvious when one can pry back the veil of secrecy and see what is actually being done.

Sadly it will likely continue because 'it works' for the short term, and the US is preoccupied with the short term, instant analysis and results over substance and solid progress built on strong foundations, every time.

U.S. Secretary of Labor USA Today

"There are jobs out there."


There is indeed a small jobs recovery happening, even if weak and uneven, and that's the key take-away from today's report given all the double-dip fears (as in double-dip recession fears) markets have been bombarded with lately. According to Carpe Diem, where this chart is from, "This is the first time since December 2006 to July 2007, three years ago, of eight consecutive monthly gains in private-sector employment
Payrolls Report Eases Concern U.S. Economy Is Sliding Back Into Recession BL

Jobs Data Provide Hope WSJ

The U.S. economy lost jobs for the third month in a row in August, but modest hiring by the private sector eased concerns of a double-tip recession

Investors buoyed by better US jobs data FT

Strongest jobs recovery in decades. Seriously. Fortune

Here's How The Government Fabricates A Good Jobs Number BI





13- GOVERNMENT BACKSTOP INSURANCE
14- CORPORATE BANKRUPTCIES

Heavy in dollars, China warns of depreciation Reuters

"A diversified international currency system will be more conducive to international economic and financial stability"


Major Chinese banks' risky loans reportedly rising MW

Governor is not in exile, says China's central bank BReport

Prices for existing homes in third monthly fall Shanghai Daily

NBS chief says to make data more credible China Daily

A Dearth of Work for China's College Grads BW

Bumper-to-bumper as epic China traffic jam returns AFP

Beijing eyes counterbid for PotashCorp FT



19- PUBLIC POLICY MISCUES

STIMULUS II - Sneaking it Out

The White House is preparing a second stimulus, but you can't call it a stimulus BI

So it's clear: The economy will be gifted a second stimulus if the White House has its way (i.e. Congress complies).The Obama administration made that clear on Thursday. Some combination of tax cuts, tax extensions, and new infrastructure program will be put in place to (hopefully) get the economy rolling.The only thing is that you can't call it a stimulus. That's the official message from the administration, that no stimulus is being considered.We're guessing this has something to do with focus group politics. The word "stimulus" probably doesn't poll very well, but tax cuts and infrastructure do, so that's why the next stimulus won't be called as such.

In his latest op-ed Paul Krugman calls on The White House to do something super-bold (on the grounds that the GOP will oppose it no matter what), but given how timid the administration has been in voicing this issue, we wouldn't hold out much hope that it will be scale-tipping in any significant way.

Obama Pledges New Measures to Boost Economic Growth BL

- promised to lay out new ideas next week to boost growth and hiring.
- urged Congress to pass a package of measures to help small businesses, including tax breaks and aid to ease credit.
- White House economic advisers are considering additional measures, including more tax breaks for small businesses and new spending on infrastructure, according to congressional aides familiar with the discussions who spoke on condition of anonymity because talks are preliminary.
- Obama also may renew his call for Congress to permanently extend a research-and-development tax credit.
- Any new initiatives will be "targeted" and won't be on the same scale as the $814 billion stimulus legislation approved last year, Robert Gibbs, Obama's spokesman, said yesterday. "Some big new stimulus plan is not in the offing," he said.
- The House has already passed an administration-backed package of tax cuts and credit aid for small businesses. Senate Republicans blocked the legislation before lawmakers left for their summer recess.

Obama to Link Tax Cuts, Hiring WSJ

The Obama administration is moving toward using the revenue from expiring tax cuts for the wealthy to finance about $35 billion of tax cuts for small businesses and workers.

U.S. to Deploy Broader Mortgage Aid WSJ

The Obama administration on Tuesday will launch its most ambitious effort at reducing mortgage balances for homeowners that owe more than their homes are worth.

Officials say between 500,000 and 1.5 million so-called underwater loans could be modified through the program, the first initiative to target homeowners who are current on their mortgage payments but are at risk of default because they have no equity in their homes. Some experts are warning, however, that the same knots that tied up prior initiatives could do so again.

Under the new "short refinance" program, banks and other creditors that write down mortgages to less than the value of the property can essentially hand off the reduced loan to the government. The process involves refinancing borrowers into loans backed by the Federal Housing Administration.

While the program puts taxpayers at risk—officials estimate one in five loans in the program could default—the government has set aside $14 billion previously earmarked for housing aid from the Troubled Asset Relief Program to cover losses.

The new program, which was announced in March, is starting as the housing market shows signs of renewed trouble and as the Obama administration's signature Home Affordable Modification Program, or HAMP, falls short of its goals of helping three million homeowners. Half of the 1.3 million borrowers that enrolled in temporary loan modifications have fallen out of HAMP because they didn't qualify. Only one-third has received permanent modifications.


Obama May Seek Permanent Research Credit in Economic Proposals BL

Obama will travel to Milwaukee on Sept. 6 and Cleveland Sept. 8 to discuss the economy and hold a news conference on Sept. 10 at the White House...


A Cash-Strapped US Faces Diminished Political Clout YALE Global

The Real Story Krugman


---
---
OTHER TIPPING POINT CATEGORIES NOT LISTED ABOVE

19-US PUBLIC POLICY MISCUES

24-RETAIL SALES

26-GLOBAL OUTPUT GAP

31-FOOD PRICE PRESSURES

Wheat Rises on Russian Export Ban; Mozambique Riots BL


Now meat price surge raises fear of food inflation Independent

32-US STOCK MARKET VALUATIONS

Price versus earnings Hulbert

Valuations at multiyear lows Funds Supermarket
---
---



GENERAL INTEREST

Beggar thy Neighbour Absolute Return Letter

Coming soon to a state park near you: Corporate logos USAT

FLASH CRASH - HFT - DARK POOLS

MARKET WARNINGS

Record Correlation Raises S&P 500 Vulnerability to Jobs Report BW

Rising correlations show investors are ignoring relative values among industries and reacting to day-to-day signals on the economy...

Volatility and poor returns killing equities cult FT

Thinking Outside the Stocks WSJ

The stock market may be slumping, but other investments, from student housing to parking lots, are surging. Here's how to play them.

MARKET & GOLD MANIPULATION

Paul Calls for Gold Audit, Questions Whether Fort Knox Is Empty Fox News

Is It Time to Scrap the P/E Ratio? WSJ

With the vaunted price/earnings ratio losing its mojo as a market gauge, investors are seizing on better ways to value stocks.

VIDEO TO WATCH

VIDEO: CREATION OF MONEY bleedingindebt.com

QUOTE OF THE WEEK




To paraphrase Oscar Wilde

Investors know the price of everything but the value of nothing.


Author Unknown
In therapy, you have to accept a mistake to move on. At times, this realization will be painful but in the end it is better for you. Right now Wall Street is in complete denial and trying to pretend all is well. Their profits are up but all that is happening is a wealth transfer from taxpayers to this unproductive group.


BUY ANY BOOK

GET 2 MONTH SUBSCRIPTION TO

MONTHLY MARKET COMMENTARY
Gordon T Long is not a registered advisor and does not give investment advice. His comments are an expression of opinion only and should not be construed in any manner whatsoever as recommendations to buy or sell a stock, option, future, bond, commodity or any other financial instrument at any time. While he believes his statements to be true, they always depend on the reliability of his own credible sources. Of course, he recommends that you consult with a qualified investment advisor, one licensed by appropriate regulatory agencies in your legal jurisdiction, before making any investment decisions, and barring that, we encourage you confirm the facts on your own before making important investment commitments.ont>
© Copyright 2010 Gordon T Long. The information herein was obtained from sources which Mr. Long believes reliable, but he does not guarantee its accuracy. None of the information, advertisements, website links, or any opinions expressed constitutes a solicitation of the purchase or sale of any securities or commodities. Please note that Mr. Long may already have invested or may from time to time invest in securities that are recommended or otherwise covered on this website. Mr. Long does not intend to disclose the extent of any current holdings or future transactions with respect to any particular security. You should consider this possibility before investing in any security based upon statements and information contained in any report, post, comment or recommendation you receive from him.
WEEKEND
09-04-10
SEPTEMBER
S
M
T
W
T
F
S
1
2
3
4
5
6
7
8
9
10
11
12
13
14
15
16
17
18
19
20
21
22
23
24
25
26
27
28
29
30
READING THE RIGHT BOOKS? NO TIME?
WE HAVE IT ANALYZED & INCLUDED IN OUR LATEST RESEARCH PAPERS!
ACCEPTING PRE-ORDERS
---
TIPPING POINTS
1-SOVEREIGN DEBT & CREDIT CRISIS
2-EU BANKING CRISIS
3-BOND BUBBLE
4-STATE & LOCAL GOVERNMENT
5-CENTRAL & EASTERN EUROPE
6-BANKING CRISIS II
7-RISK REVERSAL
8-COMMERCIAL REAL ESTATE
9-RESIDENTIAL REAL ESTATE - PHASE II
10-EXPIRATION FINANCIAL CRISIS PROGRAM
11-PENSION CRISIS
12-CHRONIC UNEMPLOYMENT
13-GOVERNMENT BACKSTOP INSUR.
14-CORPORATE BANKRUPTCY
15-CREDIT CONTRACTION II
16-US FISCAL IMBALANCES
17-CHINA BUBBLE
18-INTEREST PAYMENTS
19-US PUBLIC POLICY MISCUES
20-JAPAN DEBT DEFLATION SPIRAL
21-US RESERVE CURRENCY.
22-SHRINKING REVENUE GROWTH RATE
23-FINANCE & INSURANCE WRITE-DOWNS
24-RETAIL SALES
25-US DOLLAR WEAKNESS
26-GLOBAL OUTPUT GAP
27-CONFIDENCE - SOCIAL UNREST
28-ENTITLEMENT CRISIS
29-IRAN NUCLEAR THREAT
30-OIL PRICE PRESSURES
31-FOOD PRICE PRESSURES
32-US STOCK MARKET VALUATIONS
33-PANDEMIC
34-
S$ RESERVE CURRENCY
35-TERRORIST EVENT
36-NATURAL DISASTER
---
Book Review- Five Thumbs Up for Steve Greenhut's Plunder! Mish