FUND MANAGERS & ANALYSTS
---
Developers of Chaos Theory
& Mandelbrot Generator
Algorithms
---

Fibonacci - W.D. Gann
Elliott Wave - J. M. Hurst
SPECIFICALLY TAILORED
---
---
A MUST READ FOR ANY UNDERSTANDING
of the current
GLOBAL MACRO ECONOMIC
ENVIRONMENT
---
---
FREE INTRODUCTORY
MAILING
The Latest Quarterly Advisory
62 pages
EXTEND & PRETEND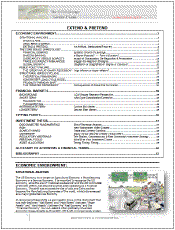 Click page to view Index
Add Promo Code: "Introduction"
in the Subject Heading
The Latest Monthly
MONTHLY MARKET COMMENTARY
12 pages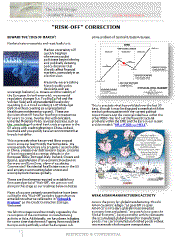 Click page for Front Page
Add Promo Code: "MMU"
in the Subject Heading
---

The Elliott Wave Principle
Prechter & Neely Methods
FREE INTRODUCTORY
MAILING
TECHNICAL ANALYSIS
RESEARCH
W.D.Gann
Elliott Wave Principle
J.M Hurst
PROPRIETARY
Chaos Theory
Mandelbrot Generators
Fibonacci Conditions
Latest Boundary Condition
Analysis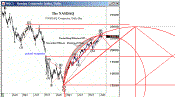 Click chart to view
Add Promo Code: "Technical"
in the Subject Heading
---
FREE INTRODUCTORY
ACCESS
FACEBOOK

DAILY TIPPING POINT ARTICLE POSTS
SAMPLE PAGE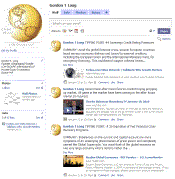 Click page to view Index
Add Promo Code: "Facebook"
in the Subject Heading
---
CUSTOMIZE YOUR RESEARCH EFFORTS
TIPPING POINT
TAG ENGINE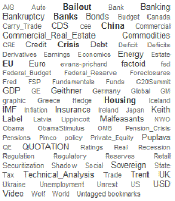 Click page to view Index
Free Access to Our Tag Engine for detailed research behind our Tipping Points.
OVER 1000 ARTICLES INDEXED
each with an
Executive Summary - Abstract
SAMPLE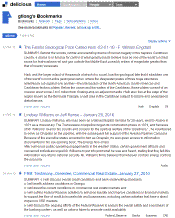 Click page to view Index
Add Promo Code: "Tag Engine"
in the Subject Heading
---
| | |
| --- | --- |
| LATEST PUBLICATIONS | RSS |
COMMENTARY for all articles by Gordon T Long
SULTANS OF SWAP: Gold Swaps Signal the Roadmap Ahead

SLIDE REFERENCE PAGE: Shadow Banking

The news rocked the global gold market when an almost obscure line item in the back of a 216 page document released by an equally obscure organization was recently unearthed. Thrust into the unwanted glare of the spotlight, the little publicized Bank of International Settlements (BIS) is discovered to have accepted 349 metric tons of gold in a $14B swap. Why? With whom? For what duration? How long has this been going on? This raises many questions and as usual with all $617T of murky unregulated swaps, we are given zero answers. It is none of our business!

Considering the US taxpayer is bearing the burden of $13T in lending, spending and guarantees for the financial crisis, and an additional $600B of swaps from the US Federal Reserve to stem the European Sovereign Debt crisis, some feel that more transparency is merited. It is particularly disconcerting, since the crisis was a direct result of unsound banking practices and possibly even felonious behavior. The arrogance and lack of public accountability of the entire banking industry blatantly demonstrates why gold manipulation, which came to the fore in recent CFTC hearings, has been able to operate so effectively for so long. It operates above the law or more specifically above sovereign law in the un-policed off-shore, off-balance sheet zone of international waters.

Since President Richard Nixon took the US off the Gold standard in 1971, transparency regarding anything to do with gold sales, leasing, storage or swaps is as tightly guarded by governments as the unaudited gold holdings of Fort Knox. Before we delve into answering what this swap may be all about and what it possibly means to gold investors, we need to start with the most obvious question and one that few seem to ask. Who is this Bank of International Settlements and who controls it?

EXTEND & PRETEND: Stage I Comes

The Dog Ate my Report Card

Both came to an end at the same time: the administration's policy to Extend & Pretend has run out of time as has the patience of the US electorate with the government's Keynesian economic policy responses. Desperate last gasp attempts are to be fully expected, but any chance of success is rapidly diminishing.

Before we can identify what needs to be done, what the administration is likely to do and how we can preserve and protect our wealth through it, we need to first determine where we are going wrong. Surprisingly, no one has assessed the results of the American Recovery & Reinvestment Act 2009 (ARRA) which was this administration's cornerstone program to place the US back on the post financial crisis road to recovery.

We can safely conclude either:

<![if !supportLists]>1- <![endif]>The administration completely under estimated the extent of the economic crisis, even though we were well into it when the ARRA was introduced.

<![if !supportLists]>2- <![endif]>The administration was unable to secure the actually required stimulus amount which was likely four to five times that approved.

<![if !supportLists]>3- <![endif]>The administration failed to implement the program in a timely manner.

<![if !supportLists]>4- <![endif]>The administration failed to diagnose the problem correctly and that in fact it is a structural problem versus a cyclical and liquidity problem, as they still insist it to be.

I personally believe it is all four of the above.

POPULAR ARTICLES:

SULTANS OF SWAP: BP Potentially More Devastating then Lehman!

EXTEND & PRETEND - Manufacturing a Minsky Melt-Up
---
READER ROADMAP - 2010 TIPPING POINTS aid to positioning COMMENTARY
SOVEREIGN DEBT PIIGS

EU BANKING CRISIS
BOND BUBBLE

STATE & LOCAL GOVERNMENT

CENTRAL & EASTERN EUROPE
BANKING CRISIS II
RISK REVERSAL

COMMERCIAL REAL ESTATE

CREDIT CONTRACTION II

RESIDENTIAL REAL ESTATE - PHASE II
EXPIRATION FINANCIAL CRISIS PROGRAM
US FISCAL IMBALANCES
PENSION CRISIS
CHINA BUBBLE
POSTS: WEDNESDAY 08-04-10
GEO-POLITICAL TENSIONS - ISRAEL / KOREA / IRAN
IRAN
Mahmoud Ahmadinejad Survives Assassination Attempt BI
ISRAEL
VIPS Sends Memo To Obama Warning Israel May Bomb Iran "As Early As This Month" ZH
The Steering Group of the Veteran Intelligence Professionals for Sanity (VIPS) which consists of Phil Giraldi, former CIA (20 years), Larry Johnson, former CIA; DoS, (24 years), W. Patrick Lang, Col., USA, Special Forces (ret.); Director of HUMINT Collection, Defense Intelligence Agency (30 years), Ray McGovern, US Army Intelligence Officer, CIA (30 years), Coleen Rowley, FBI (24 years), and Ann Wright, Col., US Army Reserve (ret.), (29 years); Foreign Service Officer, Department of State (16 years), have penned a memo to the president in an attempt to alert him "to the likelihood that Israel will attack Iran as early as this month. This would likely lead to a wider war." Read on for the full memo by the activist group.
First appearing in TruthOut Obama Warned Israel May Bomb Iran
MEMORANDUM FOR: The President
FROM: Veteran Intelligence Professionals for Sanity (VIPS)
SUBJECT: War With Iran
We write to alert you to the likelihood that Israel will attack Iran as early as this month. This would likely lead to a wider war.
THIS IS A LONG READ BUT WORTH THE TIME FOR THE INSIGHT IT OFFERS
KOREA
SOVEREIGN DEBT & CREDIT CRISIS
GREECE
Greece Passes First Deficit Test as Budget Challenges Mount BL
SPAIN / PORTUGAL
23% of Spain's Construction Companies Closed Spanish News
FRANCE
GERMANY
ITALY
Italy trapped in economic slow lane Telegraph
UK
Can the UK survive the squeeze? Deloitte
Cameron keen to dispel austerity gloom FT
House sellers feel heat as lull hits prices FT
JAPAN
Japan sovereign bond yields fall below 1% FT
Inflation targets won't halt deflation: former BOJ deputy BL
Q+A-Will Japan intervene to curb yen's rise? Reuters
CHINA
HSBC Says Hong Kong at Risk of Property Bubble BL
The renminbi is the future Jubak
USA
ISM Points to Undesired Inventory Build-Up and Further Slowing in Production Pace Kasriel
Consumer Spending and Incomes in U.S. Unexpectedly Stagnate BL BEA
More Bad News- Factory Orders And Pending Homes Sales Both Miss Big, Durable Goods Revised Lower ZH
Pending home sales came in at -2.6%, on hope and faith of even a modest rebound to the tune of 3.9%. This of course came after last month's plummeting (and revised) -29.9%. Factory orders also dropped to -1.2%, versus expectation of -0.5%, after the prior -1.4% reading. Lastly, the trifecta of ongoing bad news was completed as the June durable goods number was revised from -1.0% to -1.2%. And that giant slurping noise you hear in the background is the printers at the Marriner Eccles building loading up with ink.
ZERO HEDGE: Raoul Pal, who retired from managing money at the ripe age of 36, after co-managing GLG's Global Macro Fund, and the hedge fund sales business in equities and equity derivatives at Goldman among others, and has been publishing the attached Global Macro Report since, has just come out with the most condensed version of truth about our economic reality we have read in a long time. The attached report provides the most in depth observation on the "future recession in an ongoing depression" which is arguably the best way the describe the current economic predicament. Raoul goes all out in describing he worst recovery in history, touches on he complete disconnect between the bond world and the imaginary equity surreality, provides countless evidence the economy has not only not left the recession but is getting progressively deeper into it, shares several trade recommendations, and on occasion swear like a drunken sailor. A must read report for everyone who is sick of the CNBC/sellside daily onesided propaganda.
Banks on Europe's Edge Face $122 Billion Refinancing Bill BL
Fed Mulls Symbolic Shift in Bond Strategy WSJ
Fed Says Will Test Liquidity Extracting Reverse Repos (Including MBS) Even As It Prepares To Flood Market ZH
Someone please slip some lithium to the ES trading desk at Liberty 33. While all of last week the general public had to endure the Fed's various public talking heads' platitudes threatening an imminent round of massive liquidity infusions unless Joe Sixpack went and bought the highest beta stocks available, here come the bipolar futures traders from the FRBNY, saying that Bullard and Bernanke were only kidding, and instead they are about to go ahead and withdraw liquidity in the form of various triparty reverse repos. Only this time the Fed will also allow assorted MBS of dubious quality to be tested for collateral purposes, which we are certain the banks will be delighted to provide the Fed cash against: "Beginning tomorrow, New York Fed intends to conduct a similar series of small-scale, real-value reverse repurchase transactions with primary dealers using all eligible collateral types, including, for the first time, agency mortgage-backed securities (MBS) from the SOMA portfolio." At this point the Fed's behavioral psychology experiment has reached such grand proportions that it is willingly shotgunning the most contradictory statements in the open just to see if the ES will rise a few bps without Liberty 33's intervention.
From the New York Fed:
As noted in the October 19, 2009 Statement Regarding Reverse Repurchase Agreements, the Federal Reserve Bank of New York (New York Fed) has been working internally and with market participants on operational aspects of triparty reverse repurchase agreements to ensure that this tool will be ready if the Federal Open Market Committee decides it should be used. In the November 30, 2009 statement, New York Fed announced a series of small-scale, real-value transactions with primary dealers using U.S. Treasury and direct agency debt securities from the System Open Market Account (SOMA) portfolio as collateral.
Beginning tomorrow, New York Fed intends to conduct a similar series of small-scale, real-value reverse repurchase transactions with primary dealers using all eligible collateral types, including, for the first time, agency mortgage-backed securities (MBS) from the SOMA portfolio. Of note, in contrast to the SOMA holdings of U.S. Treasury and direct agency debt securities which are maintained in an account at New York Fed, the SOMA holdings of agency MBS securities are currently maintained at a custodian. As a result, certain operational and legal arrangements for transactions involving agency MBS collateral differ from those in place for transactions involving U.S. Treasury and direct agency debt securities as collateral.
Like the earlier operational readiness exercises, this work is a matter of prudent advance planning by the Federal Reserve. It does not represent any change in the stance of monetary policy, and no inference should be drawn about the timing of any change in the stance of monetary policy in the future.
These forthcoming operations are being conducted to ensure operational readiness at the Federal Reserve, the triparty repo clearing banks, and the primary dealers. The operations have been designed to have no material impact on the availability of reserves or on market rates. Specifically, the aggregate amount of outstanding transactions will be very small relative to the level of excess reserves, and the transactions will be conducted at current market rates.
The results of these operations will be posted on the Federal Reserve Bank of New York's public website where all temporary open market operation results are posted. The outstanding amounts of reverse repos are reported as a liability item in tables 1, 10, and 11 in the Federal Reserve System's H.4.1 statistical release.
Right now, one of the core questions perplexing markets is how U.S. treasury rates on long term debt can remain so low, even though the U.S. government continues to add more and more debt to the supply.
The simple answer is that right now, the demand for that debt continues to outpace supply, reducing interest rates.
It becomes more clear when Bloomberg (via Zero Hedge) tries to explain the reasons behind this abnormally high level of demand. They chalk it up to:
Reduced growth expectations for the U.S. economy
Expectations for U.S. inflation decreasing
A downward revision in expectations for U.S. interest rates
Safe-haven demand
The chart shows the supply of debt increasing (B little s) and the demand curve (B little d) moving outward reducing rates. Right now, Bloomberg suggests we are at C on this graph, where yields are very low.
Eventually, at point E, yields would be much higher, if the government keeps increasing debt.
US bond yields fall to record low on Fed hopes Telegraph
Cramer: Treasury Two-Year Yield 'Outrageous Rip-Off' CNBC
The Market Has Been Fearing Deflation Since 1998, And The Current Rally Will Fizzle BI
The article discusses how intermarket correlations prove that the U.S. equity markets have been more concerned about deflation than inflation since 1998 and how the same correlations predict the current rally in equities should fail, with new corrective lows should follow.
One of the first occurrences of "technical" evidence that Japan was fighting deflationary forces came in 1994 when Japan's equity prices began to correlate with global bond yields. Typically, bond prices tend to correlate with stock prices. In the latter stage of a normal business cycle bond prices turn down first, leading the equity market. The result is higher yields that eventually compete with stock prices and pull equity indices lower. Conversely, during periods when investors view deflation as a greater economic threat than inflation, the relationship between equity prices and bonds invert so that equities consistently correlate with bond yields.



"the market has sided with the deflation argument for more than ten years and is showing no indication of changing sides"

there are several ways we have used the above information to support our conclusion that the April high marked the end of the rally from the March, '09 low.

* The change in trend of the US equity market is supported by a similar change of trend in the Nikkei 225

* The April high in equity prices was led by a decline in US Treasury Yields that continues today.

* The Nikkei 225 is displaying similar relative weakness to the S&P 500 that it did during, and just prior to, the 2000 and 2007 bull market tops.

as long as the relative performance of the Nikkei 225 remains weaker than the S&P 500 it is likely that the U.S. markets are in a topping process with very limited upside potential or, more likely, the early stage of a new bear market trend.



HUNGARY

Fuzzy Link Between Capital Rules, Lending WSJ

Banks have suggested capital requirements would curtail lending, jeopardizing the fragile global economic recovery. But at least three recent studies cast doubt on that assertion.
DODD FRANK ACT
RATING AGENCIES

A Risk-On, Risk-Off World Kass

The Fed has foreclosed on some properties and is facing the prospect of more—from homes to commercial buildings—as a result of its souring Bear Stearns portfolio. Now, under the watchful eye of Congress, the New York Fed must recoup a $29 billion loan secured by the Bear assets.

"For the Fed to come in and foreclose on properties puts it at some reputational and political risk," said Vincent Reinhart, a former senior Fed staffer who is now an economist at the American Enterprise Institute. "If the Fed can't figure out how to recast the terms of these mortgages and work with borrowers—it's emblematic of the problems the government has had with other programs over the last year and a half," he added.

The New York Fed's holdings of commercial-real-estate debt lost 35% of their value over the two years ended March 2010, while a pool of residential loans fell about 60%, according to New York Fed documents and people familiar with the matter.
RRESIDENTIAL REAL ESTATE - PHASE II

Pending Sales of Existing U.S. Homes Decrease 2.6% BL

Housing: Still Flooded Zacks
Dual Role in Housing Deals Puts Spotlight on Deutsche WSJ

A Deutsche trader helped create an index that made it easy to bet against housing, and the bank itself then used the index to do just that


The New Face of Foreclosures Smart Money
Condos for less than a new car CNN
Enbridge makes offer to Michigan homeowners G&M
For people who own homes that would take a long time to sell in an area of double-digit unemployment and depressed real estate prices, that offer could prove to be a godsend.
Glut of Houses Holds Back Housing Market, Economy WSJ

EXPIRATION FINANCIAL CRISIS PROGRAM/font>

PENSION & ENTITLEMENTS CRISIS


Social Security Jitters? Better Prepare Now NYT

Employers Slow to Resume 401(k) Matches WSJ

22 Statistics About America's Coming Pension Crisis That Will Make You Lose Sleep At Night
Black Listed News

As the first of the 80 million Baby Boomers have begun to retire, it has become increasingly apparent that the United States is facing a pension crisis of unprecedented magnitude. State and local government pension plans are woefully underfunded, dozens of large corporate pension plans either have collapsed or are on the verge of collapsing, Social Security is a complete and total financial disaster and about half of all Americans essentially have nothing saved up for retirement. So yes, to say that we are facing a retirement crisis would be a tremendous understatement. There is simply no way that we can keep all of the financial promises that we have made to the Baby Boomer generation. Unfortunately, the crumbling U.S. economy simply cannot support the comfortable retirement of tens of millions of elderly Americans any longer. The truth is that we are all going to have to start fundamentally changing the way that we think about our golden years.

Once upon a time, you could count on getting a big, fat pension if you put 30 years into a job. But now pension plans everywhere are failing. State and local governments are cutting back and are raising retirement ages. A majority of Americans have even lost faith in the Social Security system, which was supposed to be the most secure of them all.

The reality is that we are moving into a time when there is not going to be such a thing as "financial security" as we have known it in the past. Things have fundamentally changed, and we are all going to have to struggle to stay above water in the economic nightmare that is coming.

Part of the reason we have such a gigantic economic mess on the way is because we have promised vastly more than we can deliver to future retirees. When you closely examine the numbers, it quickly becomes clear that a financial tsunami is about to hit us that is going to be so devastating that it will change everything that we know about retirement.

The following are 22 statistics about America's coming pension crisis that will make you lose sleep at night….

Private Pension Plans And Retirement Funds

1 - One recent study found that America's 100 largest corporate pension plans were underfunded by $217 billion at the end of 2008.

2 – Approximately half of all workers in the United States have less than $2000 saved up for retirement.

3 – According to one recent survey, 36 percent of Americans say that they don't contribute anything at all to retirement savings.

4 – The Pension Benefit Guaranty Corporation says that the number of pensions at risk inside failing companies more than tripled during the recession.

5 – According to another recent survey, 24% of U.S. workers admit that they have postponed their planned retirement age at least once during the past year.

State And Local Government Pensions

6- Pension consultant Girard Miller recently told California's Little Hoover Commission that state and local government bodies in the state of California have $325 billion in combined unfunded pension liabilities. When you break that down, it comes to $22,000 for every single working adult in California.

7 – According to a recent report from Stanford University, California's three biggest pension funds are as much as $500 billion short of meeting future retiree benefit obligations.

8 – In New Jersey, the governor has proposed not making the state's entire $3 billion contribution to its pension funds because of the state's $11 billion budget deficit.

9 – It has been reported that the $33.7 billion Illinois Teachers Retirement System is 61% underfunded and is on the verge of total collapse.

10 – The state of Illinois recently raised its retirement age to 67 and capped the salary on which public pensions are figured.

11 – The state of Virginia is requiring employees to pay into the state pension fund for the first time ever.

12 – In New York City, annual pension contributions have increased sixfold in the past decade alone and are now so large that they would be able to finance entire new police and fire departments.

13- Robert Novy-Marx of the University of Chicago and Joshua D. Rauh of Northwestern's Kellogg School of Management recently calculated the combined pension liability for all 50 U.S. states. What they found was that the 50 states are collectively facing $5.17 trillion in pension obligations, but they only have $1.94 trillion set aside in state pension funds. That is a difference of 3.2 trillion dollars.

Social Security

14 – According to one recently conducted poll, 6 out of every 10 non-retirees in the United States believe that the Social Security system will not be able to pay them benefits when they stop working.

15 – A very large percentage of the federal budget is made up of entitlement programs such as Social Security and Medicare that cannot be reduced without a change in the law. Approximately 57 percent of Barack Obama's 3.8 trillion dollar budget for 2011 consists of direct payments to individual Americans or is money that is spent on their behalf.

16 – 35% of Americans over the age of 65 rely almost entirely on Social Security payments alone.

17 – According to the Congressional Budget Office, the Social Security system will pay out more in benefits than it receives in payroll taxes in 2010. That was not supposed to happen until at least 2016. The Social Security deficits are projected to get increasingly worse in the years ahead.

18 – 56 percent of current retirees believe that the U.S. government will eventually cut their Social Security benefits.

19 - In 1950, each retiree's Social Security benefit was paid for by 16 U.S. workers. In 2010, each retiree's Social Security benefit is paid for by approximately 3.3 U.S. workers. By 2025, it is projected that there will be approximately two U.S. workers for each retiree.

20 – The shortfall in entitlement programs in the years ahead is mind blowing. The present value of projected scheduled benefits surpasses earmarked revenues for entitlement programs such as Social Security and Medicare by about 46 trillion dollars over the next 75 years.

21 – According to a recent U.S. government report, soaring interest costs on the U.S. national debt plus rapidly escalating spending on entitlement programs such as Social Security and Medicare will absorb approximately 92 cents of every single dollar of federal revenue by the year 2019. That is before a single dollar is spent on anything else.

22 – Right now, interest on the U.S. national debt and spending on entitlement programs like Social Security and Medicare is somewhere in the neighborhood of 15 percent of GDP. By 2080, those combined expenditures are projected to eat up approximately 50 percent of GDP.
The Decade of the Temporary Worker Kass
GOVERNMENT BACKSTOP INSURANCE
Fannie and Freddie must die Jubak
The biggest lie about U.S. companies MW
By some measures, they are now more leveraged than at any time since the Great Depression
Barnes & Noble put itself on the block, succumbing to investor pressure as digital books erode its traditional business. The bookseller's chairman is weighing forming a group to buy the chain.
U.S. Corporate Credit Risk Index Declines to Lowest Since May BL
Corporate cash hoarding isn't sustainable Fortune
---
OTHER TIPPING POINT CATEGORIES NOT LISTED ABOVE
The Siren Song of Capital Controls Project-Syndicate
Americans who swap passports FT
Is The Baltic Dry Dead Cat Bounce Over ZH
After the longest consecutive decline in the BDIY plunged the Baltic Dry shipping index to record oversold levels, the subsequent 200 point jump was sufficient for many to say that the next dry bulk shipping renaissance has arrived. Alas, the latest inflection point is here, a mere two weeks since the lowest point in years, coming before the index could even reach the psychological barrier of 2,000. The BDIY has now reversed its two weeks of gains, dropping 0.7% from 1,977 yesterday, to 1,963 earlier, with a drop in all three index rates: capesize, panamax and supramax. Is this the beginning of the second leg down in the BDIY?
Now Russia Is Being Told To Ban All Grain Exports As Crisis Worsens BI
FLASH CRASH - HFT - DARK POOLS
MARKET WARNINGS
Guest Post- Does Gamma Fuel Market Moves ZH
Meredith Whitney Even More Bearish On Housing And Financials ZH
Meredith Whitney appeared on CNBC earlier and was about as bearish as ever, not only on financials, but on housing as well. In addition to saying that she expects the housing market to get worse in Q3 and Q4, the maven again reiterated the blatantly obvious, namely that all the recent earnings beats by financials have been an accounting sham driven by:
Provisioning for less future losses, by reducing NPLs in the current quarter, thus generating profits out of manipulated air (particularly relevant for HSBC's results yesterday, which were the main factor in pushing the market 25 points higher)
Increasingly more difficult for consumers to get loans. Not much of an issue - Obama will simply blame this on the previous regime.
And the glaringly obvious, i.e., that all European banks sit on bloated amounts of largely overvalued sovereign debt. Should another sovereign risk flaring appear (and it is Zero Hedge's belief that this will occur promptly, as soon as the European vacation season is over), it will be time to dig up the old skeletons of financial insolvency once again, only this time with EUR LIBOR and Euribor about 100% higher than where they were in May.
GOLD MANIPULATION
More banks will trade bullion internationally

VIDEO TO WATCH

QUOTE OF THE WEEK


In politics, nothing happens by accident. If it happens, you can bet it was planned that way.
Franklin D. Roosevelt



---
ZH - Zero Hedge - Business Insider, WSJ - Wall Street Journal, BL - Bloomberg, FT - Financial Times
BUY ANY BOOK

GET 2 MONTH SUBSCRIPTION TO

MONTHLY MARKET COMMENTARY
Gordon T Long is not a registered advisor and does not give investment advice. His comments are an expression of opinion only and should not be construed in any manner whatsoever as recommendations to buy or sell a stock, option, future, bond, commodity or any other financial instrument at any time. While he believes his statements to be true, they always depend on the reliability of his own credible sources. Of course, he recommends that you consult with a qualified investment advisor, one licensed by appropriate regulatory agencies in your legal jurisdiction, before making any investment decisions, and barring that, we encourage you confirm the facts on your own before making important investment commitments.
© Copyright 2010 Gordon T Long. The information herein was obtained from sources which Mr. Long believes reliable, but he does not guarantee its accuracy. None of the information, advertisements, website links, or any opinions expressed constitutes a solicitation of the purchase or sale of any securities or commodities. Please note that Mr. Long may already have invested or may from time to time invest in securities that are recommended or otherwise covered on this website. Mr. Long does not intend to disclose the extent of any current holdings or future transactions with respect to any particular security. You should consider this possibility before investing in any security based upon statements and information contained in any report, post, comment or recommendation you receive from him.
WEDNESDAY
08-04-10
AUGUST
| | | | | | | |
| --- | --- | --- | --- | --- | --- | --- |
| S | M | T | W | T | F | S |
| 1 | 2 | 3 | 4 | 5 | 6 | 7 |
| 8 | 9 | 10 | 11 | 12 | 13 | 14 |
| 15 | 16 | 17 | 18 | 19 | 20 | 21 |
| 22 | 23 | 24 | 25 | 26 | 27 | 28 |
| 29 | 30 | 31 | | | | |
SOVEREIGN DEBT PIIGS
EU BANKING CRISIS
BOND BUBBLE
STATE & LOCAL GOVERNMENT
CENTRAL & EASTERN EUROPE
BANKING CRISIS II
RISK REVERSAL
COMMERCIAL REAL ESTATE
CREDIT CONTRACTION II
RESIDENTIAL REAL ESTATE - PHASE II
EXPIRATION FINANCIAL CRISIS PROGRAM
US FISCAL IMBALANCES
PENSION CRISIS
CHINA BUBBLE
CHRONIC UNEMPLOYMENT
INTEREST PAYMENTS
US PUBLIC POLICY MISCUES
JAPAN DEBT DEFLATION SPIRAL
US RESERVE CURRENCY.
GOVERNMENT BACKSTOP INSURANCE
SHRINKING REVENUE GROWTH RATE
FINANCE & INSURANCE WRITE-DOWNS
RETAIL SALES
CORPORATE BANKRUPTCIES
US DOLLAR WEAKNESS
GLOBAL OUTPUT GAP
CONFIDENCE - SOCIAL UNREST
ENTITLEMENT CRISIS
IRAN NUCLEAR THREAT
OIL PRICE PRESSURES
FOOD PRICE PRESSURES
US STOCK MARKET VALUATIONS
PANDEMIC
US$ RESERVE CURRENCY
TERRORIST EVENT
NATURAL DISASTER
READING THE RIGHT BOOKS?
NO TIME?
WE HAVE IT ANALYZED & INCLUDED IN OUR LATEST RESEARCH PAPERS!
Book Review- Five Thumbs Up for Steve Greenhut's Plunder! Mish