FUND MANAGERS & ANALYSTS
---
Developers of Chaos Theory
& Mandelbrot Generator
Algorithms
---

Fibonacci - W.D. Gann
Elliott Wave - J. M. Hurst
SPECIFICALLY TAILORED
---
---
A MUST READ FOR ANY UNDERSTANDING
of the current
GLOBAL MACRO ECONOMIC
ENVIRONMENT
---
---
FREE INTRODUCTORY
MAILING
The Latest Quarterly Advisory
62 pages
EXTEND & PRETEND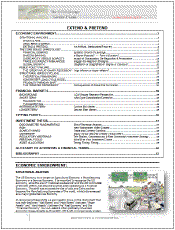 Click page to view Index
Add Promo Code: "Introduction"
in the Subject Heading
The Latest Monthly
MONTHLY MARKET COMMENTARY
12 pages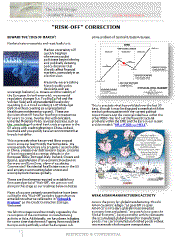 Click page for Front Page
Add Promo Code: "MMU"
in the Subject Heading
---

The Elliott Wave Principle
Prechter & Neely Methods
FREE INTRODUCTORY
MAILING
TECHNICAL ANALYSIS
RESEARCH
W.D.Gann
Elliott Wave Principle
J.M Hurst
PROPRIETARY
Chaos Theory
Mandelbrot Generators
Fibonacci Conditions
Latest Boundary Condition
Analysis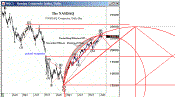 Click chart to view
Add Promo Code: "Technical"
in the Subject Heading
---
FREE INTRODUCTORY
ACCESS
FACEBOOK

DAILY TIPPING POINT ARTICLE POSTS
SAMPLE PAGE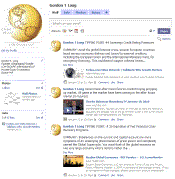 Click page to view Index
Add Promo Code: "Facebook"
in the Subject Heading
---
CUSTOMIZE YOUR RESEARCH EFFORTS
TIPPING POINT
TAG ENGINE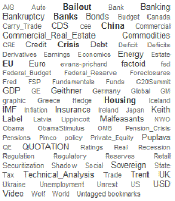 Click page to view Index
Free Access to Our Tag Engine for detailed research behind our Tipping Points.
OVER 1000 ARTICLES INDEXED
each with an
Executive Summary - Abstract
SAMPLE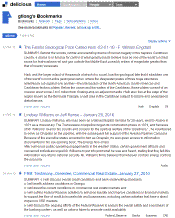 Click page to view Index
Add Promo Code: "Tag Engine"
in the Subject Heading
---
| | |
| --- | --- |
| LATEST PUBLICATIONS | RSS |
COMMENTARY for all articles by Gordon T Long
SULTANS OF SWAP: BP Potentially More Devastating then Lehman!

As horrific as the gulf environmental catastrophe is, an even more intractable and cataclysmic disaster may be looming. The yet unknowable costs associated with clean-up, litigation and compensation damages due to arguably the world's worst environmental tragedy, may be in the process of triggering a credit event by British Petroleum (BP) that will be equally devastating to global over-the-counter (OTC) derivatives. The potential contagion may eventually show that Lehman Bros. and Bear Stearns were simply early warning signals of the devastation lurking and continuing to grow unchecked in the $615T OTC Derivatives market.

What is yet unknowable is what the reality is of BP's off-balance sheet obligations and leverage positions. How many Special Purpose Entities (SPEs) is it operating? Remember, during the Enron debacle Andrew Fastow, the Enron CFO, asserted in testimony nearly 10 years ago that GE had 2500 such entities already in existence. BP has even more physical assets than Enron and GE. Furthermore, no one knows the true size of BP's OTC derivative contracts such as Interest Rate Swaps and Currency Swaps. Only the major international banks have visibility to what the collateral obligations associated with these instruments are, their credit trigger events and who the counter parties are. They are obviously not talking, but as I will explain, they are aggressively repositioning trillions of dollars in global currency, swap, derivative, options, debt and equity portfolios.

EXTEND & PRETEND: A Matter of National Security

There is something seriously wrong in America. We all sense it, but few in the mainstream media are willing to touch it or can effectively articulate it within the public's sound-bite oriented attention span.

It isn't just about the remnants of the financial crisis; it isn't the protracted jobs recession and slow recovery; it isn't the trillions of dollars in deficit spending; it isn't the degree of rampant financial malfeasants. It is something deeper which reaches into the soul of who we are as a people and society. It will soon be the central theme to your investment strategy and financial security.

On the surface it might appear we have lost our optimism about the future and our confidence that America is still the 'beacon on the hill' that countries around the world admire and look to for leadership. Though our children mouth the platitudes taught by older generations, they ring hollow in the hallways with video surveillance, motion detectors and metal detectors when recited by them. The high minded ideals seem misplaced in unemployment lines where they stand with freshly minted advanced degrees in hand, huge education debts and little hope other than the faint possibility of a non-paying internship position.

It isn't that the American people have changed. Our government has changed.

To Be added to the Extend & Pretend Mailing List:

Add Promo Code: "EXTEND & PRETEND"

in the Subject Heading to be notified of each release

For GOLD DECISION TREE -- ADD Promo Code; "TREE"

For TIPPING POINT OVERLAY MAP - Add Promo Code "TP MAP"
---
READER ROADMAP - 2010 TIPPING POINTS aid to positioning COMMENTARY
SOVEREIGN DEBT PIIGS

EU BANKING CRISIS
BOND BUBBLE

STATE & LOCAL GOVERNMENT

CENTRAL & EASTERN EUROPE
BANKING CRISIS II
RISK REVERSAL

COMMERCIAL REAL ESTATE

CREDIT CONTRACTION II

RESIDENTIAL REAL ESTATE - PHASE II
EXPIRATION FINANCIAL CRISIS PROGRAM
US FISCAL IMBALANCES
PENSION CRISIS
CHINA BUBBLE
POSTS: WEDNESDAY 06-30-10
GEO-POLITICAL TENSIONS - ISRAEL / KOREA / IRAN
IRAN
Guest Post- A Thought Experiment- Iran ZH
ISRAEL
KOREA
SOVEREIGN DEBT & CREDIT CRISIS
Europe Double-Dip May Bring Correction: Roubini CNBC
GREECE
ITALY
SPAIN / PORTUGAL
FRANCE
GERMANY
Euro Meltdown Won't Be Avoided by German Makeover Lynn
Majority of Germans want to ditch the euro: poll AFP
Merkel Faces Test of Leadership in Secret Ballot on Presidency BL
Chancellor Angela Merkel faces the biggest test of her second term today in a secret ballot to elect Germany's largely ceremonial president, a vote that threatens to rattle her coalition.
UK
JAPAN
CHINA
Nomura- China Will Shrug Off A Euro Crisis BI
The view of Nomura Global is that a new Eurozone crisis won't hurt China's exports as badly as the recent global financial crisis did. Caixin:
Even as the euro area enters a recession of a similar magnitude to that in 2008 and 2009, China's exports should not fall as much as they did last year. Although China's exports to the EU accounted for a non-eligible 20 percent of total exports, compared to the global recession in 2009, the impact is expected to be much more muted. In 2009, when the United States, Japan and most developed economies suffered, over 50 percent of China's export markets went into recession.
Thus China can actually shrug it off if it happens, as long as any European crisis doesn't trigger a global recession as we saw during 2009 (whereby world GDP growth went slightly negative), according to Nomura. In the Nomura chart above, note how export growth to both the U.S. and Europe has remained in the high double-digits, even with all the problems in the West.
DUBAI WORLD
USA
Consumer confidence tumbles in June AP
Bank fragility means recovery remains precarious FT
The global economy is limping along on a wing and a prayer
EU Moves to Stanch Bank Fears WSJ
European governments are vastly widening the net of banks being subjected to stress tests in an effort to settle anxieties about the health of the region's banking systems.
Fed official warns of asset risk FT (via Google) Speech
The Federal Reserve would risk its credibility if it bought more assets to stimulate the economy, board member Kevin Warsh said in a speech on Monday.
STATE & LOCAL GOVERNMENT/b>
HUNGARY
IMF Preparing For Bailout Cataclysm Part 2 ZH
Economic Populist


The U.K. Telegraph is reporting some horrifying news that behind closed doors the Federal Reserve is considering purchasing more toxic assets. A lot more. To bring the total from $2.4 trillion to $5 trillion dollars.

Fed watchers say Mr Bernanke and his close allies at the Board in Washington are worried by signs that the US recovery is running out of steam. The ECRI leading indicator published by the Economic Cycle Research Institute has collapsed to a 45-week low of -5.7 in the most precipitous slide for half a century. Such a reading typically portends contraction within three months or so.

Key members of the five-man Board are quietly mulling a fresh burst of asset purchases, if necessary by pushing the Fed's balance sheet from $2.4 trillion (£1.6 trillion) to uncharted levels of $5 trillion. But they are certain to face intense scepticism from regional hardliners. The dispute has echoes of the early 1930s when the Chicago Fed stymied rescue efforts.

Huge h/t to MTGM. A deflationary spiral, no surprise to anyone reading the government statistic report overviews posted here, or the fact the economy is slowing, yet is the answer to buy more toxic, worthless crap?

Someone explain that one to me.


DODD FRANK ACT

US scraps plan for $19bn bank fee FT

Democrats struggle to secure votes for Wall Street bill

Democrats Ditch Finance Overhaul's Bank Tax

The Bailout Tax WSJ

Barney Frank Removes Bank Fee Provision From FinReg To Weasel Enough Votes ZH

Congress fulfills narrow ambitions with financial overhaul bill Sloan
Delay looms as Wall St bill seen "too big to fail" Reuters

Financial Overhaul Is Politics in Worst Sense- Richard Posner BL

Derivative Monster: Alive and Kicking Despite Reforms Weiss

Volcker Said to Be Disappointed With Final Version of His Rule BL

RATING AGENCIES
Confidence rattled outside emerging markets
Volatility dulls appetite for big M&A activity FT
Citi- We've Gone From Panic to Complacency... And Now We're Back All The Way To Panic BI
Citi's strategy team notes how market sentiment in 2010 have run from panic to complacency, and now back again to panic. It's a reason to believe that the sell-off will reverse by year end, according to Tobias Levkovich:
Citi:
Sentiment shifted from panic to complacency but now is back in panic mode. In early 2010, there was deep anxiety that the recovery rally from March 2009 had come too far given Greek debt fears, Chinese monetary policy tightening moves and perceived unfavorable policies out of Washington. By early February, the Panic/Euphoria Model had slipped back into panic territory. Yet, after 15%-20% appreciation in equity indices, this proprietary sentiment gauge advanced into complacency in April, leaving markets vulnerable to a pullback. In the past weeks, the model has collapsed back into panic, suggesting a high probability that the S&P 500 climbs in six months, supporting out 1,175 year-end 2010 target.
Yet one shouldn't be wildly bullish either...
Uncertainty about 2011 trends is likely to cap any major summer rally efforts. While some may look for guidance out of the 2Q10 reporting season, which begins next month, it seems doubtful that issues including tax policies, government spending programs, housing trends, unemployment, trade disputes and currency trends will be settled that quickly. Ambiguity around capex is being resolved, but 2011 clarity is likely to be found later in the year rather than over the summer.
Thus this seems to be a 2010 trading call, cognizant of the major challenges facing markets and the economy, but just pointing out that the sell-off has its limits and has gone too far.
Here's a chart I particularly like from the piece, showing the trend of reported earnings vs. the performance of the S&P 500:
(Via Citi, A Mid-2010 Perspective, Tobias Levkovich, 29 June 2010)
RRESIDENTIAL REAL ESTATE - PHASE II

Home Prices Could Drop 50% As The Great Recession Resumes Forbes
800,000 mortgages in California are 30+ days late or in foreclosure Dr. HB

EXPIRATION FINANCIAL CRISIS PROGRAM/b>

PENSION & ENTITLEMENTS CRISIS

GOP's Boehner Says Political Rebellion Is Brewing And That We Should Jack Up The Retirement Age To 70 BI

Recession Strikes Deep Into Work Force WSJ

GOVERNMENT BACKSTOP INSURANCE

BP, Transocean Told To Alert US To Acts That Deplete Assets ZH


The U.S. Justice Department told BP Plc, Transocean Ltd. and three other companies associated with the Gulf of Mexico oil spill to provide the government with advance notice of corporate actions that may deplete assets that could cover judgments against them.

The letters, dated June 23 and provided to Bloomberg News in response to a Freedom of Information Act request, also went to Anadarko Petroleum Corp., Halliburton Co. and Moex USA Corp., and described "significant" potential liability for each of the companies.

Each of the letters said the U.S. has a "compelling interest" to ensure the companies don't "deplete those assets that would be available to satisfy a judgment" should they be found liable to the U.S.

Attorney General Eric Holder has said the American people won't pay for cleanup costs and that the government will take the steps needed to ensure those responsible cover the costs.

The letters ask for notice of events including disbursements, sales, restructuring and acquisitions.

London-based BP is the operator of the well pouring crude oil into the Gulf of Mexico; Anadarko, based in Woodlands, Texas, owns 25 percent of the well. Transocean, based in Geneva, owned the Deepwater Horizon rig that exploded in an accident that killed 11 workers and sent oil gushing. Halliburton, based in Houston, provided drilling services. Mitsui & Co., based in Tokyo, owns a majority stake in Moex, which holds a 10 percent stake in the well.




---
OTHER TIPPING POINT CATEGORIES NOT LISTED ABOVE/b>

GOLD MANIPULATION

Ian Gordon: LongWave Cycle of Winter to Drive Gold to $4,000/oz. Munkee

Commodity position limits included in financial regulation bill GATA

U.S. Commodity Futures Trading Commission Chairman Gary Gensler appears to be on verge of achieving a big victory in his battle to impose stricter position limits on major energy futures contracts.

Back in January, Gensler unveiled proposals for tough new limits on futures positions in U.S. crude, natural gas, gasoline, and heating oil. Unlike previous limits set by exchanges, these would be set by the commission itself and would aggregate all positions in economically equivalent futures and options for a particular commodity. The proposals were designed to limit exemptions for firms seeking to hedge financial rather than physical exposures and largely restrict financial and physical hedgers from also running speculative positions.

MARKET WARNINGS

TRIN Index Goes Nuts, Second Highest Since Flash Crash, Fifth Highest In Recent History ZH

June 29 ended up joining a list of such memorable dates as The Bear Stearns Crash, the May Flash Crash, the Lehman Crash, and the March 2009 666 crash: based on the TRIN/ARMS index, the NYSE index hit 5.88. It has been higher on just 4 other times before, specifically the four dates noted above. The indicator tracks up/down stocks divided by up/down volume on the NYSE -the higher the number, the greater the rush into decliners. Today's reading indicated that on the NYSE people could not get enough of selling, and in size. What is more worrisome is that in the last two months, we have seen an amplitude in the TRIN that has never occurred before: it has approached 0 (on low-volume melt up days), all the way to 12+ on 5/6 and nearly 6 today. This simply means that, as we have been claiming for a long time, there is increasingly less liquidity in the market. And we are talking real deep liquidity, not the churn BS that HFT algos do in Citi and now Tesla (thank you Goldman), and then, oops, drop all bids when something odd happens on 8,800 shares and the NYSE has to come in, bail out the market, and in the process derail the order flow of millions of shares of pent up supply and demand. A few more episodes like that and there will no demand and a lot of supply.
Bond Yields Imply The Fair Value Of The S&P Is 750 ZH
One of the less discussed topics by the propaganda machine is that with bond yields approaching record yields, and in the case of the 2Y below them, the S&P has no place trading over 1,000. There was a time when bonds and stocks would correlate, and as bond prices surged, equities would plunge and vice versa. Now that we live in HFT days where stock values are completely disconnected from fundamentals, and even the bond market, courtesy of the Fed's seemingly endless market interference, it makes sense to extrapolate what the fair value of stocks would be implied purely based on bond yields stripping away for the Fed. Attached we present a very simple regression analysis between simple 10 year spreads and the S&P, and the 2s10s (steepness between the 2 and 10 Year) and the S&P. What both analyses indicate is that stocks are approximately 30% overvalued, at least based on historical regression patterns relying on yields to imply stock prices. Yet even though this analysis is purely statistical, here is a simple extension: with US stocks at about $13 trillion in market cap, if one assumes the suggested 30% haircut the result is $9.1 trillion in fair market value. Considering that the Fed has pumped $2.5 trillion in the form of monetary stimulus, and Obama's various fiscal stimuli now amount to just over $1 trillion, that explains the delta. Bonds are implying where stocks should be almost to the dot, absent the $3.5 trillion pumped into stocks by the administration and the Chairman. Fair value of stocks, when stripped away from the printer and Congress, is 750.
Below is a regression of the S&P to the 10 Year:
And this is a regression of the 2s10s to the S&P:
Both imply stocks are overpriced between 25 and 35%. And the Fed will do everything in its power for stocks to prevent going back down to their fair value of 750, which would nullify the entire impact of both monetary and fiscal intervention. Yet should it fail, look for the next $2.5 trillion in QE to push stock up once again to a 25% overvalued level compared to where bonds should be. Of course, should the Fed admit defeat and print, bond yields will likely drop thus resetting the baseline lower once again. We wish our Central Banking overlords all the luck in the world as the continues their attempts to fool US investors that stocks are even remotely fairly priced. We, on the other hand, will stick with the "alternative" central bank, which more and more are turning to - gold.
Cold Shoulder- Goldman Warns If 1,040 Is Taken Out In S&P, 865 Is Next Stop ZH
Here is why the entire Liberty 33 trading desk is set on preventing a break of 1,040 in the S&P - as Goldman's trading desk technician John Noyce warns, the next stop in the head and shoulders formation, should 1040 be taken out, would be 865, not to mention a complete rout for global teleprompter stocks post the mid-term elections.
From Goldman:
The S&P fails to sustain above the 200-dma with a clear risk of an H&S top forming…
Early last week the market moved above the 200-dma which argued for some ST stabilisation and the chances of a deeper retrace of the drop from the April highs.
The break however failed to yield any meaningful rally and the market has now moved back below the 200-dma on a close basis.
As discussed over recent weeks the underlying structure of the market has a negative setup and you can now also argue an H&S top is in the process of forming.
The interim low from 8th June and the neckline of that pattern are now converged; 1,042-1,040. This region
also represents the first notable support below current levels.
If a break below the neckline of the pattern can be achieved as looks the risk on a multi-week basis the target would be 865.
Overall, the market structurally looks a sell on rallies with the MT-LT (multi-week/-month) risks on the downside.
FLASH CRASH - HFT - DARK POOLS
Fast Traders, Investors Face Off WSJ
High-speed firms and traditional investors like mutual funds are facing off in a costly battle of technology and regulatory will.
HFT Fat Digital Finger Breaks Citi Stock, Shares Halted As Circuitbreaker Triggered With Stock Plunging 20% ZH
INNOVATION
VIDEO TO WATCH
INTERESTING ARTICLES - GENERAL
The Bad-Policy Spiral Saville
QUOTE OF THE DAY
If you feel comfortable being in the US dollar you would feel comfortable living in Chernobyl selling Real Estate.
Jim Sinclalair
---
ZHHstrong> - Zero Hedge, BI - Business Insider, WSJ - Wall Street Journal, BL - Bloomberg, FT - Financial Times
BUY ANY BOOK/font>

GET 2 MONTH SUBSCRIPTION TO

MONTHLY MARKET COMMENTARY
Gordon T Long is not a registered advisor and does not give investment advice. His comments are an expression of opinion only and should not be construed in any manner whatsoever as recommendations to buy or sell a stock, option, future, bond, commodity or any other financial instrument at any time. While he believes his statements to be true, they always depend on the reliability of his own credible sources. Of course, he recommends that you consult with a qualified investment advisor, one licensed by appropriate regulatory agencies in your legal jurisdiction, before making any investment decisions, and barring that, we encourage you confirm the facts on your own before making important investment commitments.
© Copyright 2010 Gordon T Long. The information herein was obtained from sources which Mr. Long believes reliable, but he does not guarantee its accuracy. None of the information, advertisements, website links, or any opinions expressed constitutes a solicitation of the purchase or sale of any securities or commodities. Please note that Mr. Long may already have invested or may from time to time invest in securities that are recommended or otherwise covered on this website. Mr. Long does not intend to disclose the extent of any current holdings or future transactions with respect to any particular security. You should consider this possibility before investing in any security based upon statements and information contained in any report, post, comment or recommendation you receive from him.
Wednesday
06-30-10
JUNE
SOVEREIGN DEBT PIIGS
EU BANKING CRISIS
BOND BUBBLE
STATE & LOCAL GOVERNMENT
CENTRAL & EASTERN EUROPE
BANKING CRISIS II
RISK REVERSAL
COMMERCIAL REAL ESTATE
CREDIT CONTRACTION II
RESIDENTIAL REAL ESTATE - PHASE II
EXPIRATION FINANCIAL CRISIS PROGRAM
US FISCAL IMBALANCES
PENSION CRISIS
CHINA BUBBLE
CHRONIC UNEMPLOYMENT
INTEREST PAYMENTS
US PUBLIC POLICY MISCUES
JAPAN DEBT DEFLATION SPIRAL
US RESERVE CURRENCY.
GOVERNMENT BACKSTOP INSURANCE
SHRINKING REVENUE GROWTH RATE
FINANCE & INSURANCE WRITE-DOWNS
RETAIL SALES
CORPORATE BANKRUPTCIES
US DOLLAR WEAKNESS
GLOBAL OUTPUT GAP
CONFIDENCE - SOCIAL UNREST
ENTITLEMENT CRISIS
IRAN NUCLEAR THREAT
OIL PRICE PRESSURES
FOOD PRICE PRESSURES
US STOCK MARKET VALUATIONS
PANDEMIC
US$ RESERVE CURRENCY
TERRORIST EVENT
NATURAL DISASTER
READING THE RIGHT BOOKS?
NO TIME?
WE HAVE IT ANALYZED & INCLUDED IN OUR LATEST RESEARCH PAPERS!
Book Review- Five Thumbs Up for Steve Greenhut's Plunder! Mish